How Many Dogs...
---
Out there make this kind of face in this situation?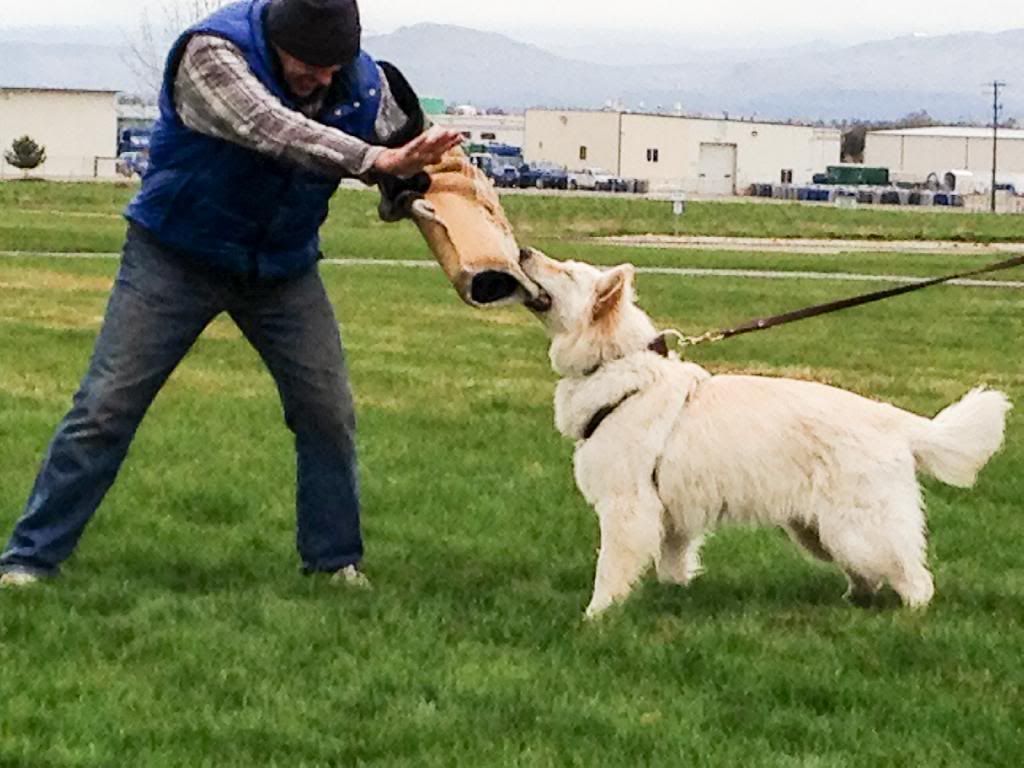 Funny timing picture from probably a few weeks ago lol.
I never knew she closed her eyes when the hand was waved over her head until I watched one of the early videos in training. My roommate managed to catch this shot at the perfect time lol. She won't let go, she just holds tight and digs in more now than she used to, but she does close her eyes. xD
She is beautiful! What a face!
---
Emily
Skadi, AKA Lady Wolfington, GSD 4.6.12
Grim, AKA Bones , GSD 7.7.13
Thank you!
I'm rather fond of her face. Even if she currently looks more like a yeti than a dog. Nothing like a thick long coat that is shedding!
looks like a very gently 'take'
---

if your GSD is eating and eating and eating and losing weight - please consider testing for EPI.


To view links or images in signatures your post count must be 10 or greater. You currently have 0 posts.

Gently take? She always seems to look dainty when she really is a thick boned girl lol
Sent from
Petguide.com Free App