Senior Member
Join Date: Aug 2006
Location: Moore,Oklahoma
Posts: 287
Abby posing
---
I can't believe how big Abby is getting. And her ears are up for now....so cute.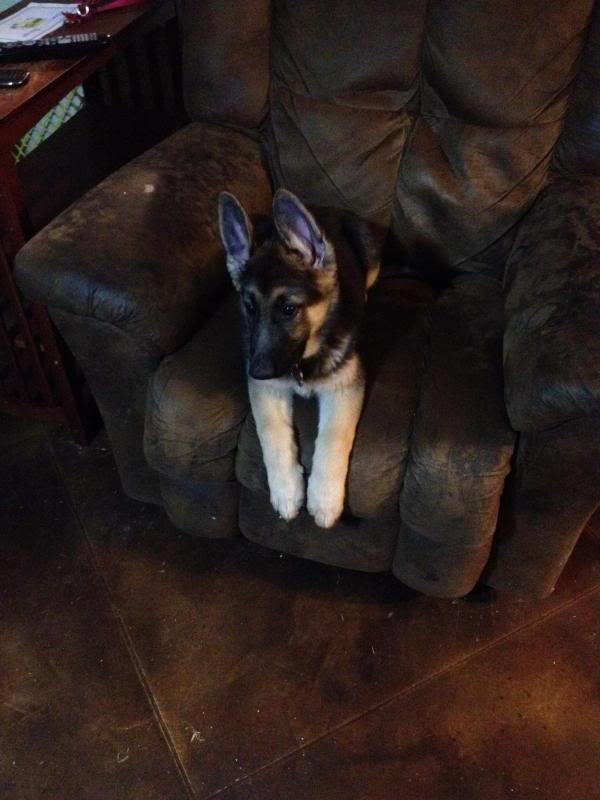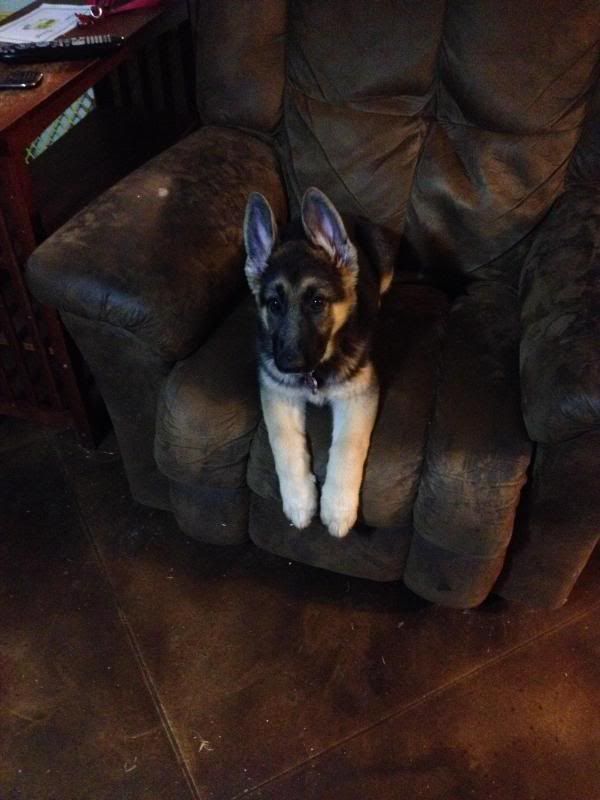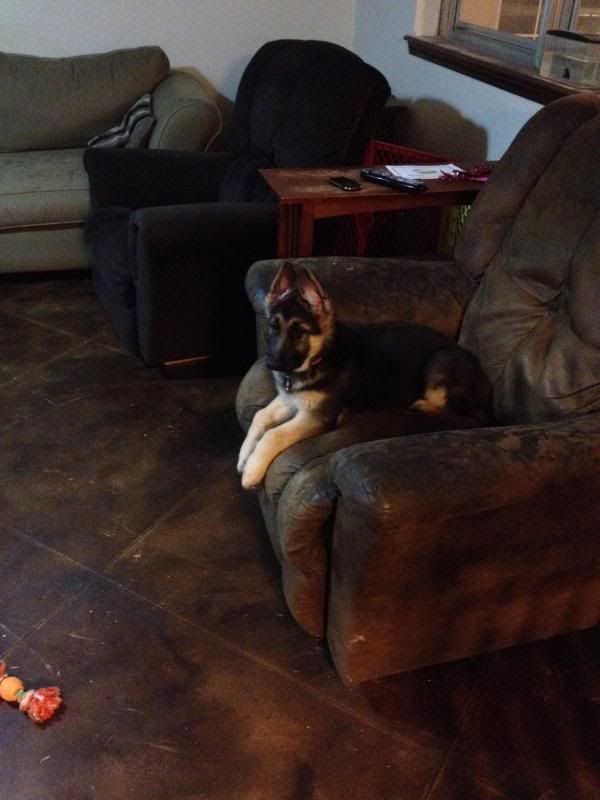 Sent from
Petguide.com Free App
---
Last edited by nktigger99; 04-11-2014 at

08:32 AM

.
She's adorable
---
Shanna

My Pack:

Jasmine - Female Miniature Poodle - born Aug 15, 2010
Loker Delgado Von Stalworth - Male GSD - born Jan 26, 2012
Koda & Zazu - 7 year old male cats
Alex - Male Cocker Spaniel (rescue) - RIP Cuddlebug 2007-2010
To view links or images in signatures your post count must be 10 or greater. You currently have 0 posts.

she is adorable, and blends in nicely with your chair
Cute little munchkin......


SuperG
Ooh, what a beauty,love those puppy ears, enjoy!!!! Bob
Banned
Join Date: Mar 2013
Posts: 1,673
she is gorgeous
Love those ears. Looking very comfortable on that chair!!
---

To view links or images in signatures your post count must be 10 or greater. You currently have 0 posts.
Dante (GSD) Feb. '05 - Apr. '13

To view links or images in signatures your post count must be 10 or greater. You currently have 0 posts.
Ruger (GSD) Dec. '13 -