Sibling Playtime
---
The white shepherd is Polar Bear, 5 months old and a huge dork. The lab mix is Nova, 5 years old and just the best dog ever. Last weekend it was pouring cats and dogs outside, so I broke my no wrestling in the house rule and let them have it out in the living room.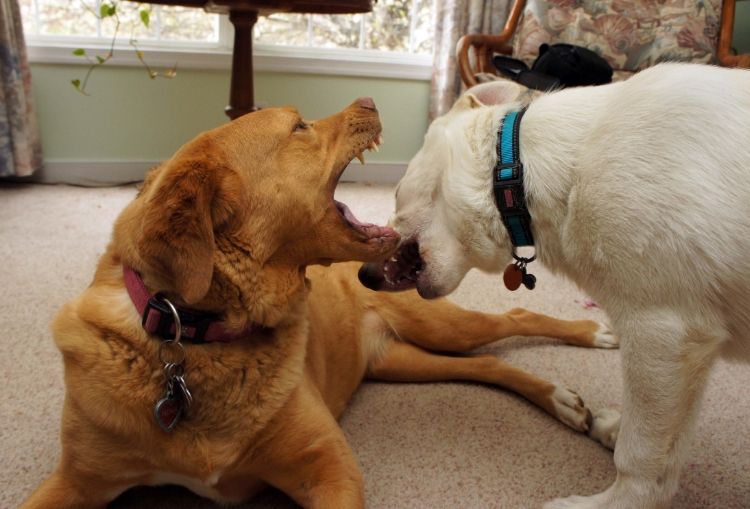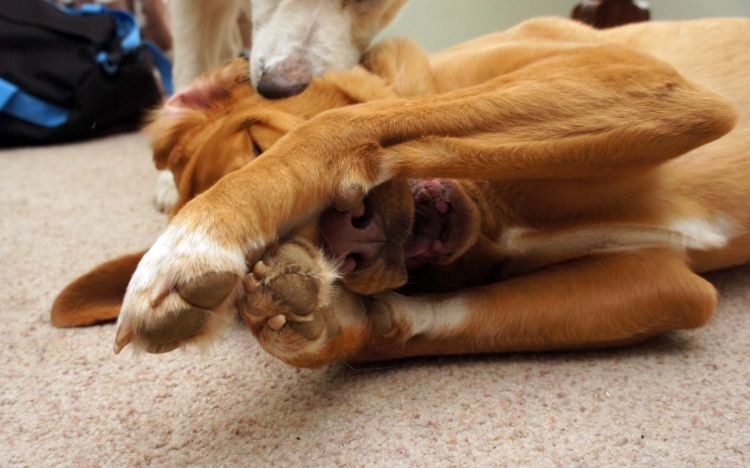 And then after they were all wrestled out (and by they I mean Nova.. puppy is never done wrestling), I did some attempted cutesy group shots, though no one was really interested in cooperating. Don't let the innocent pictures fool you... These guys are troublemakers!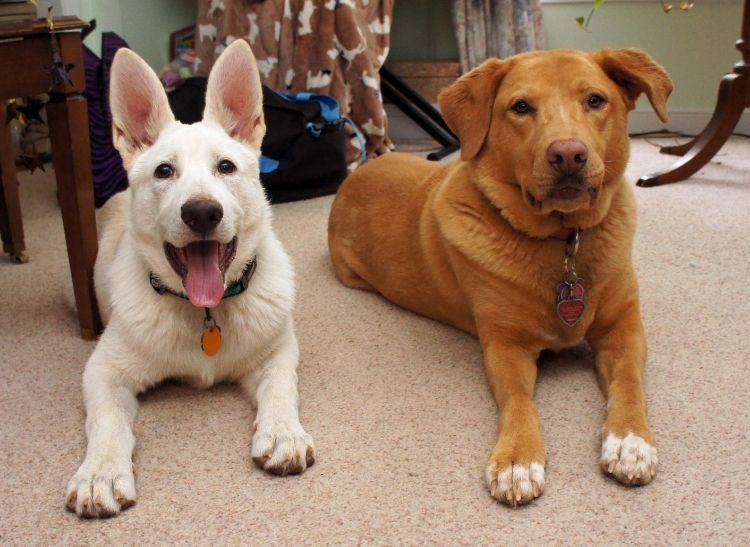 Cool photos
---
Shanna

My Pack:

Jasmine - Female Miniature Poodle - born Aug 15, 2010
Loker Delgado Von Stalworth - Male GSD - born Jan 26, 2012
Koda & Zazu - 7 year old male cats
Alex - Male Cocker Spaniel (rescue) - RIP Cuddlebug 2007-2010
To view links or images in signatures your post count must be 10 or greater. You currently have 0 posts.

They are adorable! Looks like they had a lot of fun
Sent from
Petguide.com Free App
---
GSD/Dinozzo (A.K.A. SG Jocose vom Mittelwest); Cats: R.I.P. Xena & Zora; Ferrets/Falkor, Draco, Drogon
Elite Member
Join Date: Nov 2013
Location: Lake Tahoe Area
Posts: 1,347
Super cute. Glad you let them go at it.
---
Karin
Dutch Shepherd - Ptygo (Tee-Go) de las Flores
Rescue GSD - Freyja (Husband's Dog)
Too cute
---
Olivia von Jagenstadt "Nikki" 11/21/2009


Heidi Mouse 02/10/1995 - 02/21/2009
I think you should put that dork into a shipping crate and send him to me.
---
Jenna, RN CGC & Babs, CD RA CGC HIC
Heidi, RA CGC
SG3 Odessa, SchH1, Kkl1, AD
Ninja, RN CGC & Milla, RN CGC
Joy, Star Puppy, RN CGC
Dolly CGC & Bear CGC
Hepzibah