What a change in 3 months!
---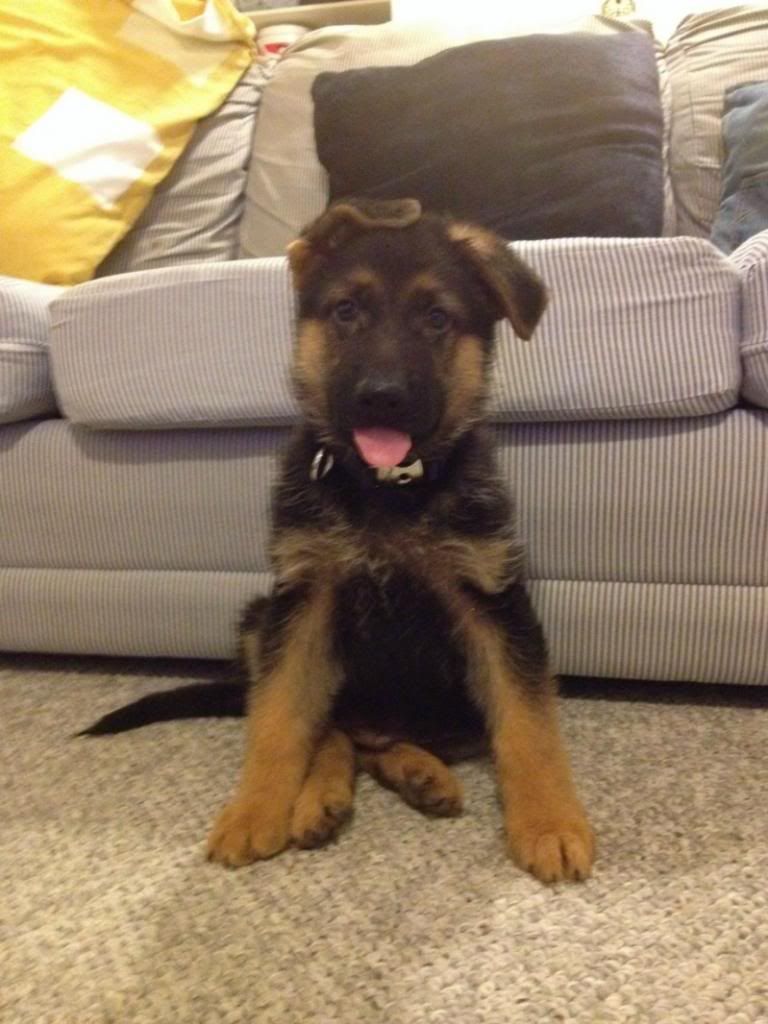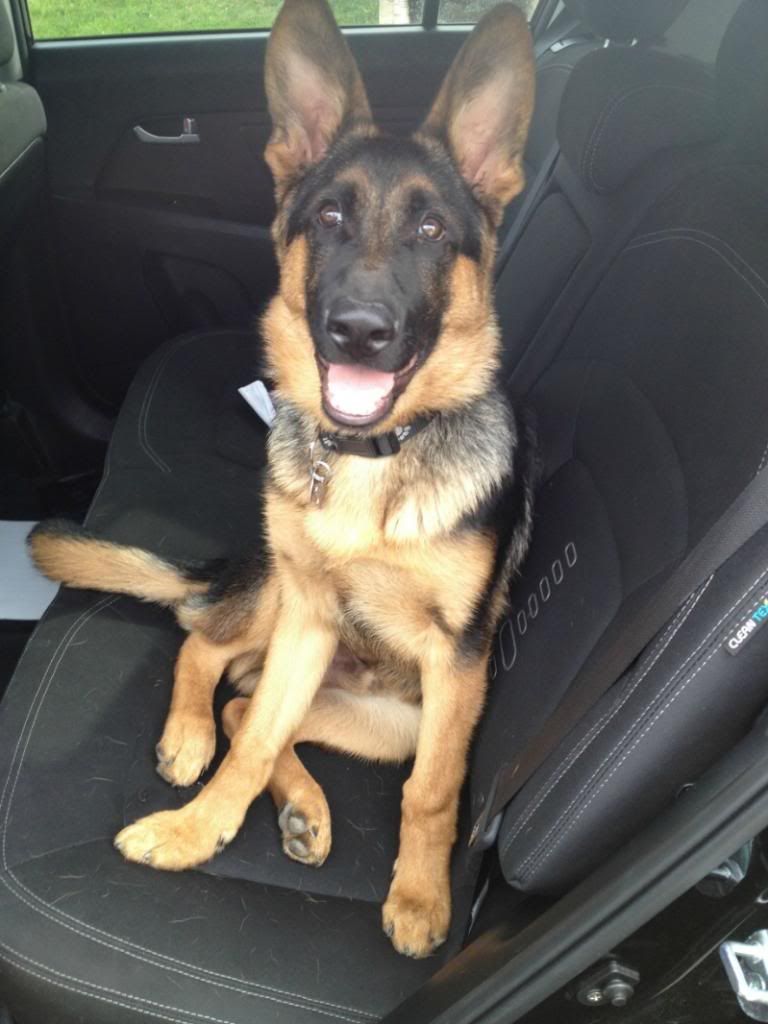 aww, still super cute though. Gotta love that smile.
AWwWwW!!! That IS a big change...sigh...they grow so fast...make sure to take lots of pictures. I always wish I'd taken more pictures of Zeeva as a puppy...

Keep smiling lovely! C:
---
GSD/Dinozzo (A.K.A. SG Jocose vom Mittelwest); Cats: R.I.P. Xena & Zora; Ferrets/Falkor, Draco, Drogon
gorgeous
---

if your GSD is eating and eating and eating and losing weight - please consider testing for EPI.


To view links or images in signatures your post count must be 10 or greater. You currently have 0 posts.

What a good looking pup!
---
Danielle, owner of...
Fraggle Rock Collars & ...
Fraggle Vom Richcreek CGC CA
Red Dog's Reconnaissance Man CGC CL1-R CL1-H CL1-F CL1-S USJ
General Patton Vom Winter Storm
It's amazing how fast they grow up! Beautiful dog though😀