Pic of male GSD 2 days shy of 16 weeks
---
I tried to duplicated a much like pic of me and Cutter on my chair, puppy Rebell was not cooperating, I was struggling to hold him still hence my expression.
Me and 1 year old Cutter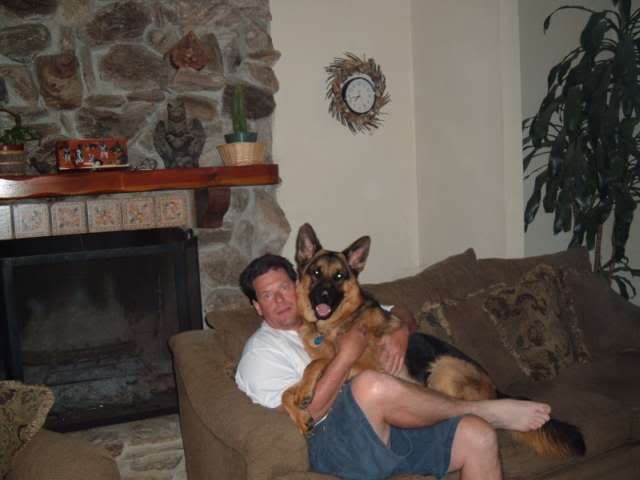 ---
Caleb Vom Adelhertz (Cutter) 6/18/05-1/26/14
To view links or images in signatures your post count must be 10 or greater. You currently have 0 posts.


Rebell vom Osangute-Land D.O.B. 10/15/13
New Member
Join Date: Jul 2013
Posts: 1
nice looking dog! looks like he is good size too.