Senior Member
Join Date: Aug 2006
Location: Moore,Oklahoma
Posts: 287
Our Abby girl....7 weeks.
---
We are getting so close to picking up our little girl.....the wait is killing me....
Here are some new pics we just got.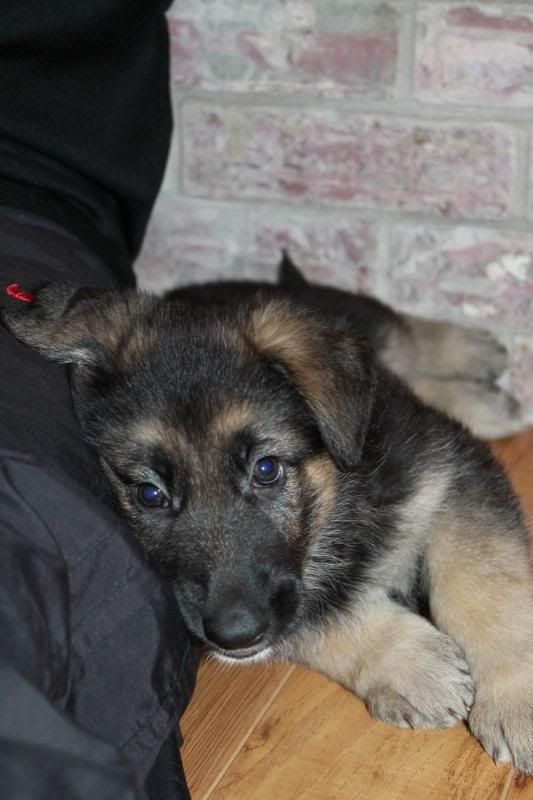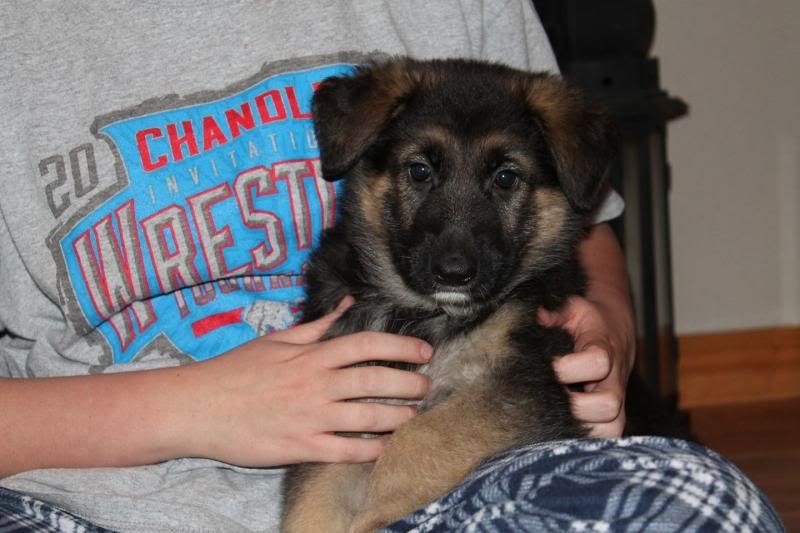 Sent from
Petguide.com Free App
What a cutie ! Congrats. Spring is a great time to get a pup - it makes housebreaking quite a bit easier when you aren't taking them out every 30 minutes in freezing, icy, snowy weather. Our Indie turns 1 tomorrow - take tons of pics. I wish I would have taken more.
---
Copper (Lab mix) 2001-
Indie (GSD) 2013-
Spike (Rott mix) ?-2012 RIP big boy
Charlie (meow) 2000-
Puma (meow) 2010-
Nitro (meow) 2010-
awww... cute little peanut!!!
---
*Greg Knight*
Viktor: 5 year old (DOB: 8/31/2008) GSD rescued 10/15/2011
Everyday, we get closer
To view links or images in signatures your post count must be 10 or greater. You currently have 0 posts.

She is simply gorgeous!!!!!
---
"If there are no dogs in Heaven, then when I die I want to go where they went."
― Will Rogers
What a cutie! And she'll be done with her shots and stuff just in time for the nice weather.