New pup Drax!
---
He's been here a little over a week now, and while the first few days were definitely an adjustment, the house has settled and he really is a great little pup.
Odin is very patient with him, Shade has come to an agreement with him that if he doesn't touch her toys they will get along just fine.
He is currently 9 weeks old: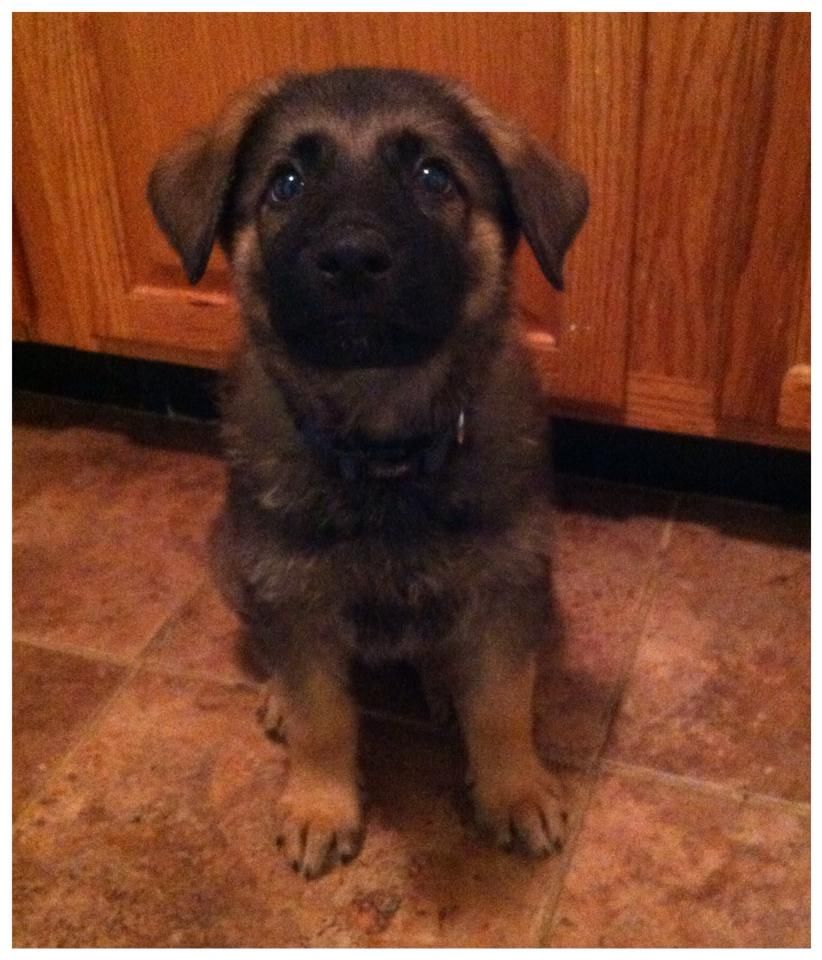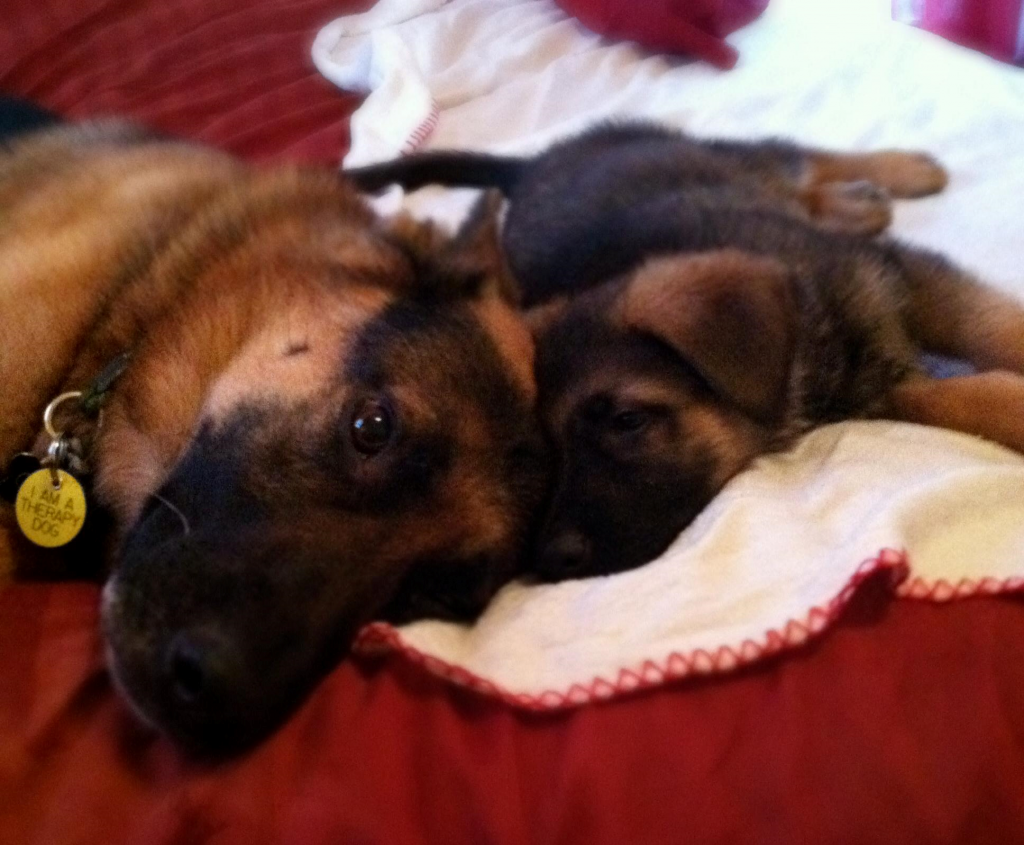 Some at 8 weeks: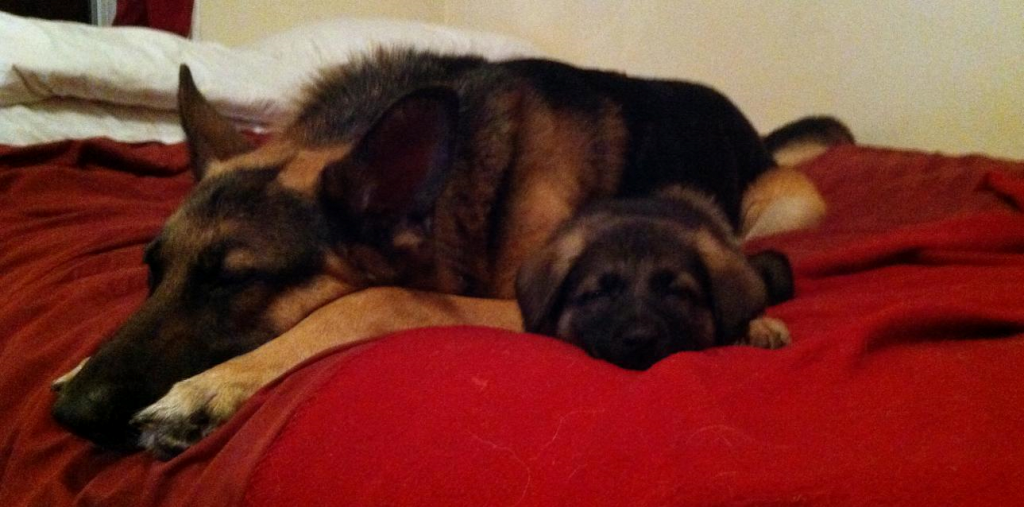 And 5 weeks, 3 weeks, 1 week: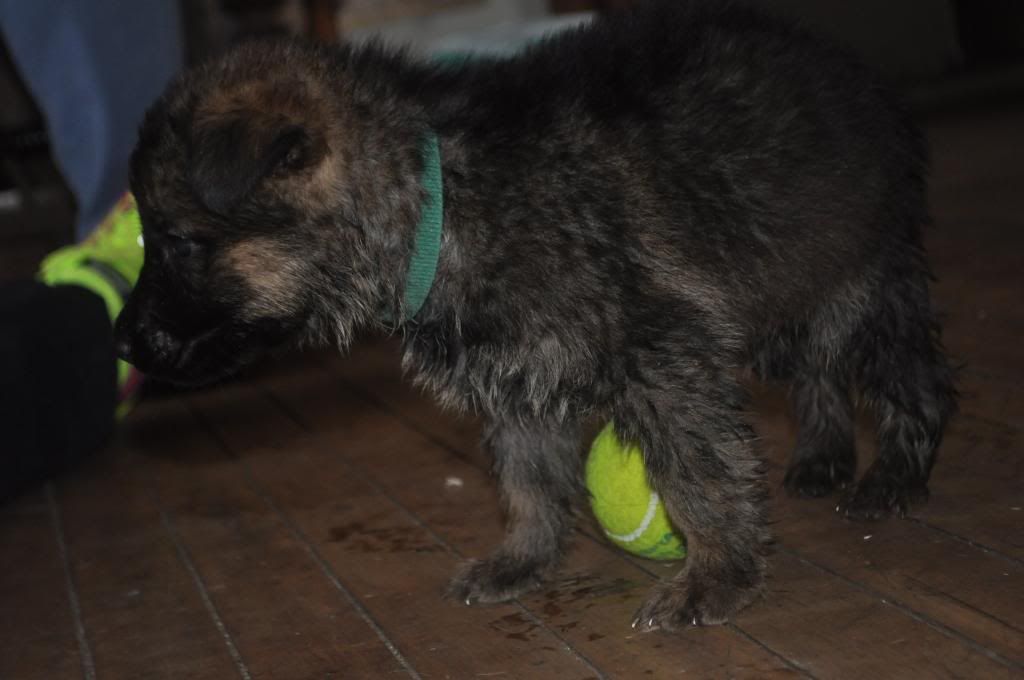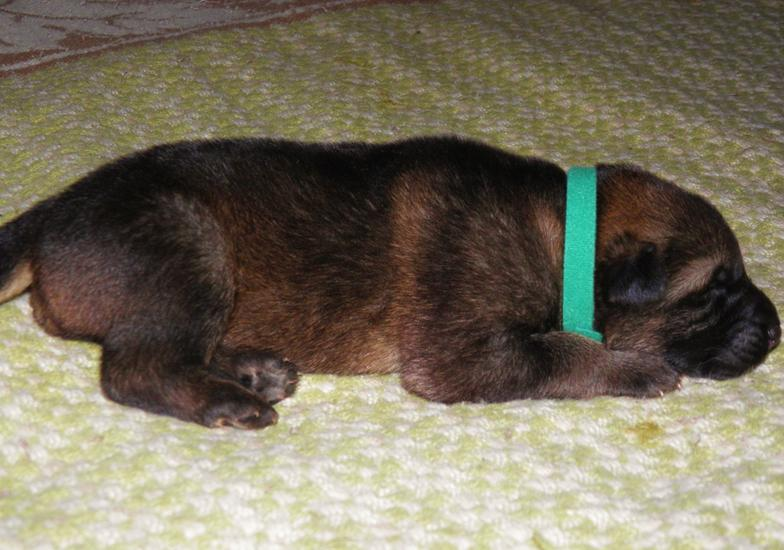 ---
Kelli Black &
Bianka "Shade" v. Littlehaus (2/2/11)
Wodanaz "Odin" BH, CD, RE, TT, CGC, TDI, OFA H/E (2/13/09)

"Utility is the true criterion of beauty."
- Captain Max von Stephanitz
Beautiful puppy! I love the pictures of the two together, already buddies.
---
Brittany

Varick vom Haus Jeffery
Dark Sable, intact male
DDR/West German Show Lines
Love the pic with him nuzzled to his brother! Adorable puppy face!
Great pictures! Both shepherds are great looking.
---
"A House Is Not A Home Without A German Shepherd"
Eeek!!!
Congrats!
He is so cute!!!! I love his name!!!
Update your signature!
---
Lauren

Sinister ~ black male GSD 3.11.09
Draven ~ male Dalmatian 6.30.13
Awww the two photos of them snuggled together are too cute for words
Congratulations on the new addition, what a cutie!
---
Shanna

My Pack:

Jasmine - Female Miniature Poodle - born Aug 15, 2010
Loker Delgado Von Stalworth - Male GSD - born Jan 26, 2012
Koda & Zazu - 7 year old male cats
Alex - Male Cocker Spaniel (rescue) - RIP Cuddlebug 2007-2010
To view links or images in signatures your post count must be 10 or greater. You currently have 0 posts.