Enough of winter bring on the boat!
---
This is what im looking forward too!! Enough winter, anyone have pics of summer boat or beach fun? Stay tuned for tyson pics, this will be the first summer I will have with him!!
Sent from
Petguide.com Free App
I dont have any pics yet but am bound to get tons this coming season. Your dogs look so happy!
Sent from
Petguide.com Free App
---
GSD/Dinozzo (A.K.A. SG Jocose vom Mittelwest); Cats: R.I.P. Xena & Zora; Ferrets/Falkor, Draco, Drogon
I was known around my parts as the guy who fished with his dog. It was almost a trademark we even fished tournaments with her. I hope my new dog can handle the boat I plan to "test the waters" with her this year .. sorry for the pun.
---
Athena -GSD- born 12/13/12
Luna -Shepherd Mix- born 3/20/99
To view links or images in signatures your post count must be 10 or greater. You currently have 0 posts.

This was when Pyrate was a puppy - look at those ears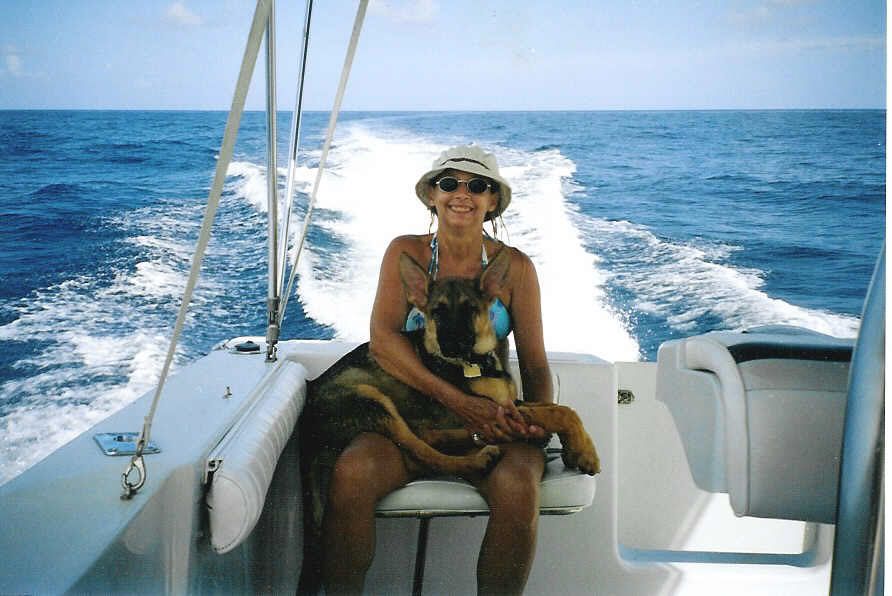 ---
Teri

Amorette Vom Godinghofer of Summerland (AKA Abby) 5/21/15
Snake Vom Eselspfad RN CGC (AKA Raina) 3/5/08
Pyrate CGC 4/1/03-5/16/12 RIP
To view links or images in signatures your post count must be 10 or greater. You currently have 0 posts.


Too many to list waiting at the bridge but remembering them all