Confidence Through Protection Work
---
I really am so very proud of my female shepherd, Leia. I never thought she would be the dog she has become or that we would share in a crazy journey together. But the way that she has changed has been for the better, and I have learned so much with her.
Last May, I met with a trainer to have her instincts for bitework evaluated. I always wanted to do Schutzhund or another protection sport. Her lines aren't exactly known for being good candidates, but you never know. And I really was hoping for her to learn a bite and hold, since my only dog prior was my golden who is a big marshmallow.
But her instinct test went like this...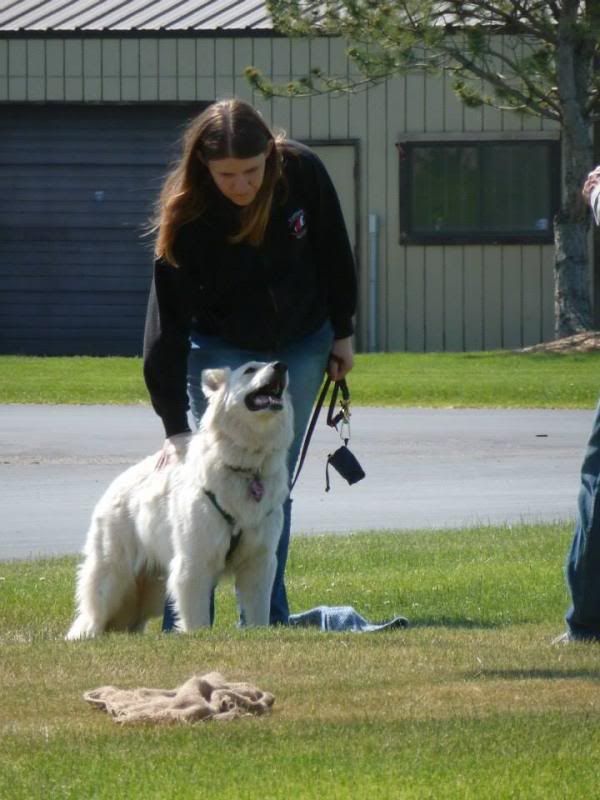 I have an abundance of pictures from that day that look like this. Leia looking at me, the distance. Not engaging the trainer or really doing anything. It was bad enough, he didn't charge me for his time. But he had a plan. He asked if she ever barked in the car. Which she had here or there, very sporadically.
So the next week we gave that a try, and the results basically speak for themselves...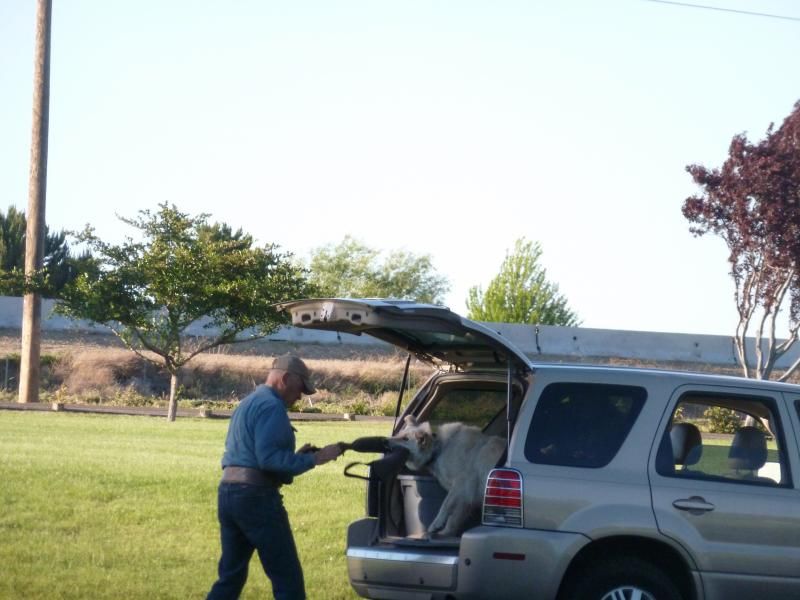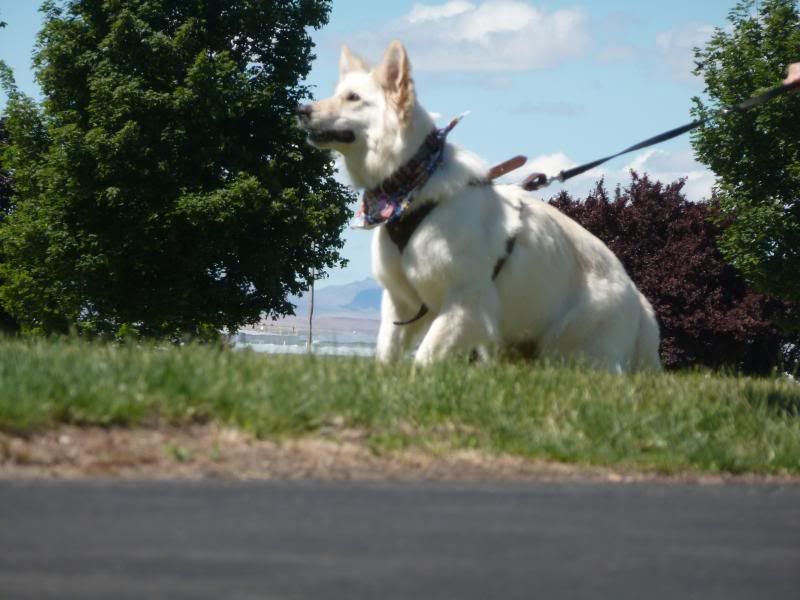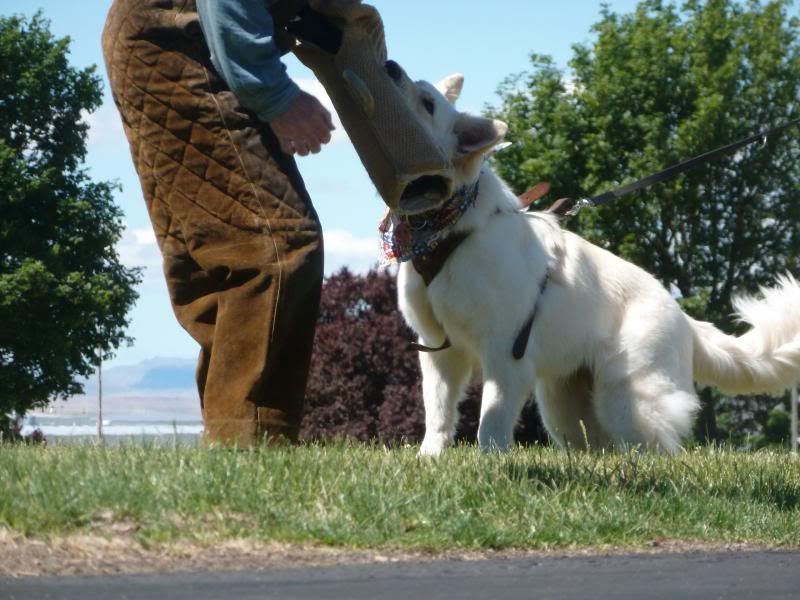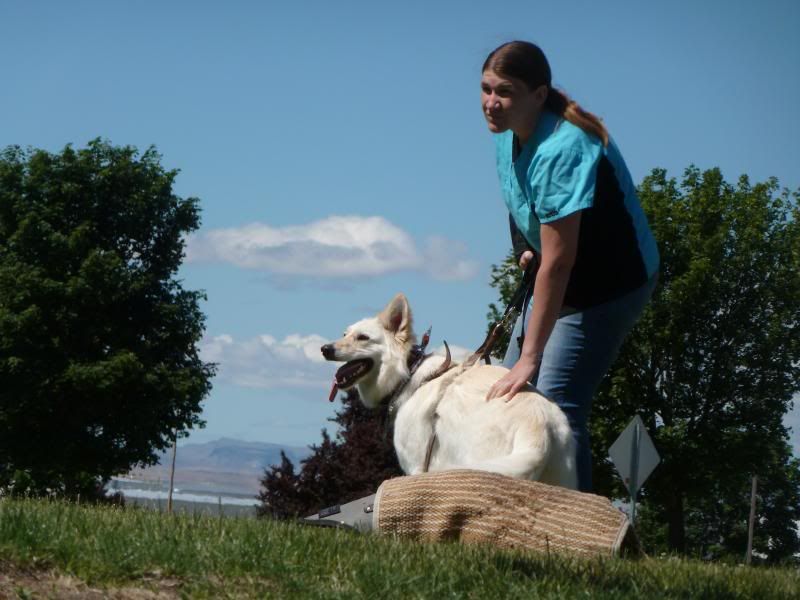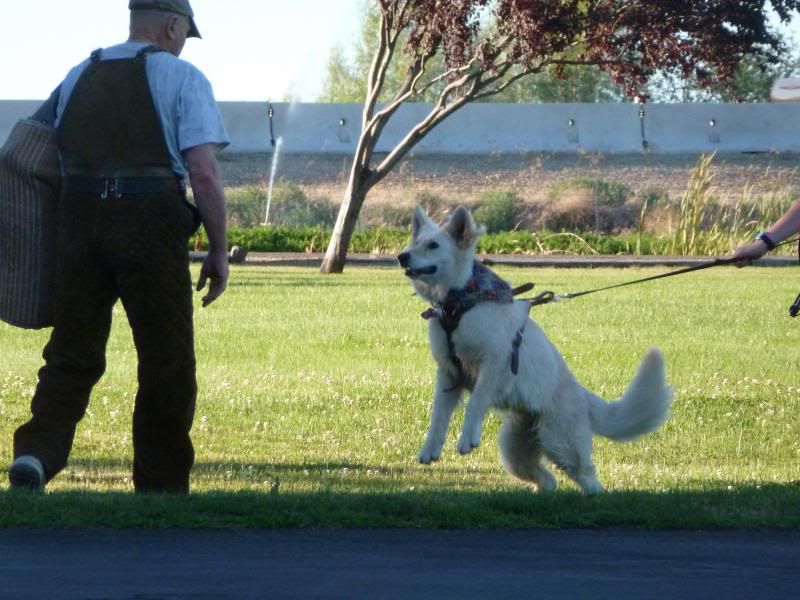 Then devastation. She pulled her iliopsoas muscle in her right leg and for basically 4 months, she couldn't do anything really physical. I kept her swimming, still did some walks, but with how much power she hit the end of the leash with and how she just gives 110% of herself to the job, I had to keep her from things. Talked with our physiotherapist about how to warm her up and stretch her best when the limp went away. We got a game plan down and after being off, she got to get back to what she loved in November.
And never missed a step.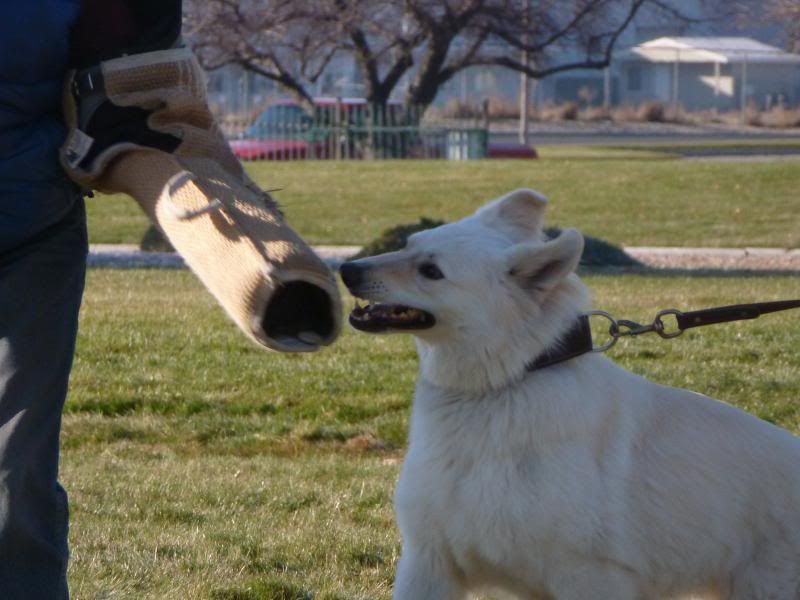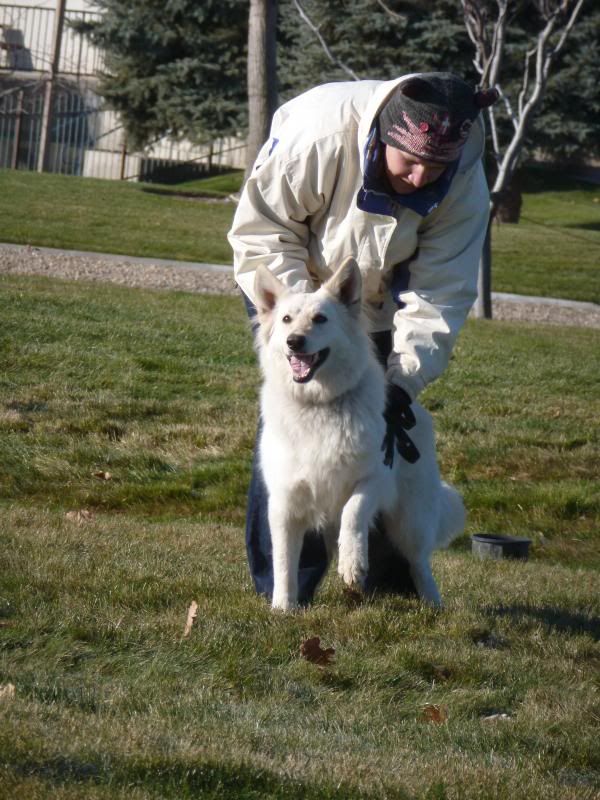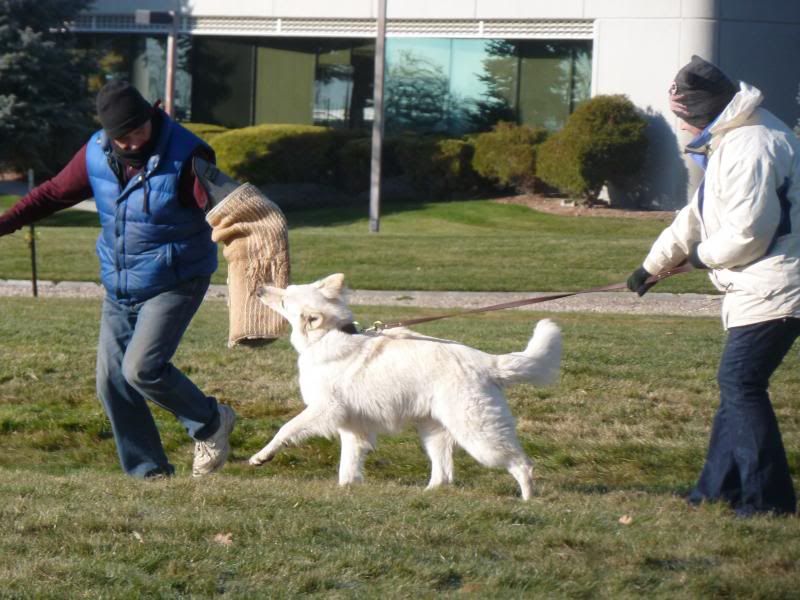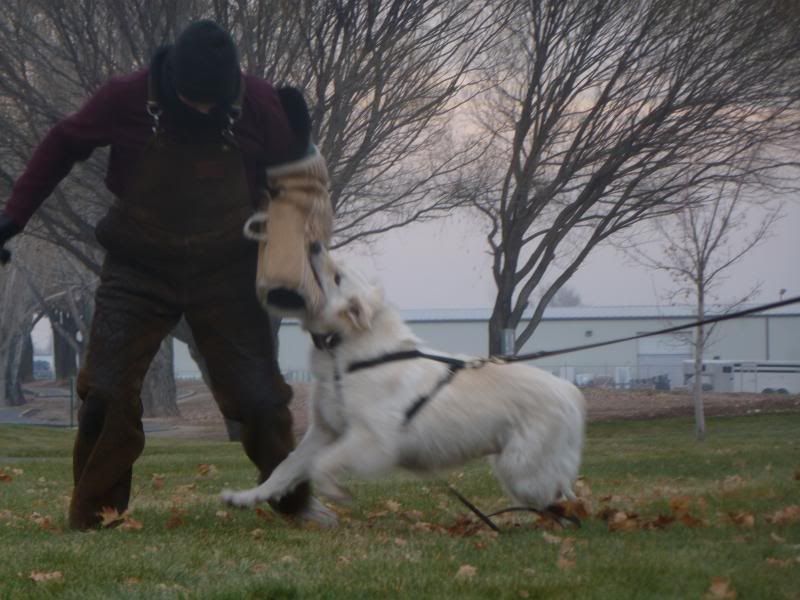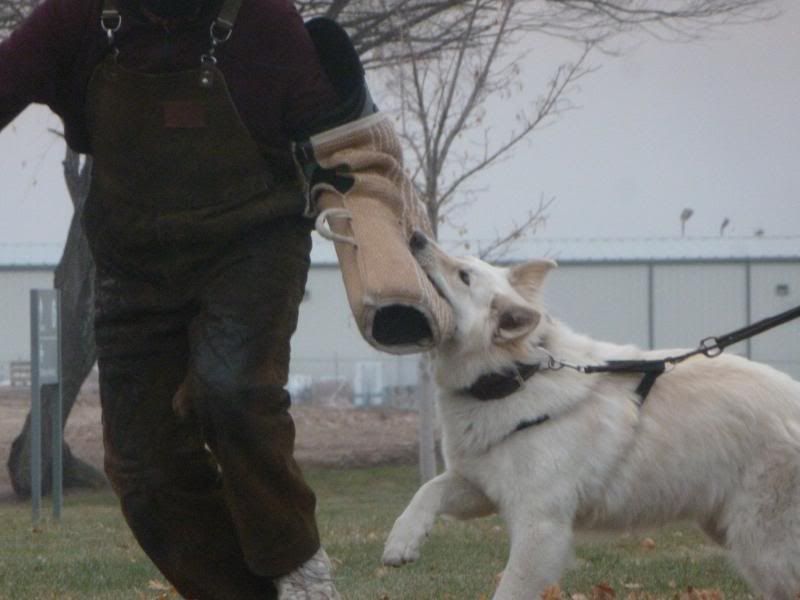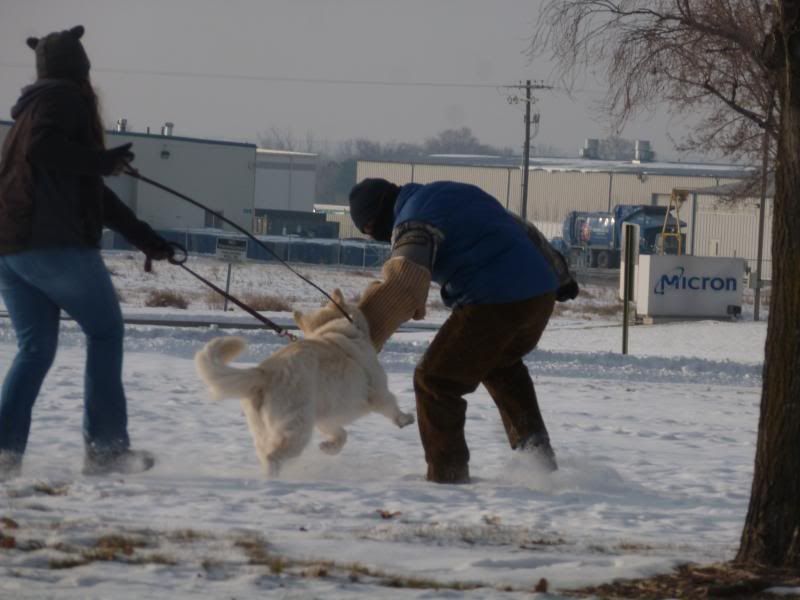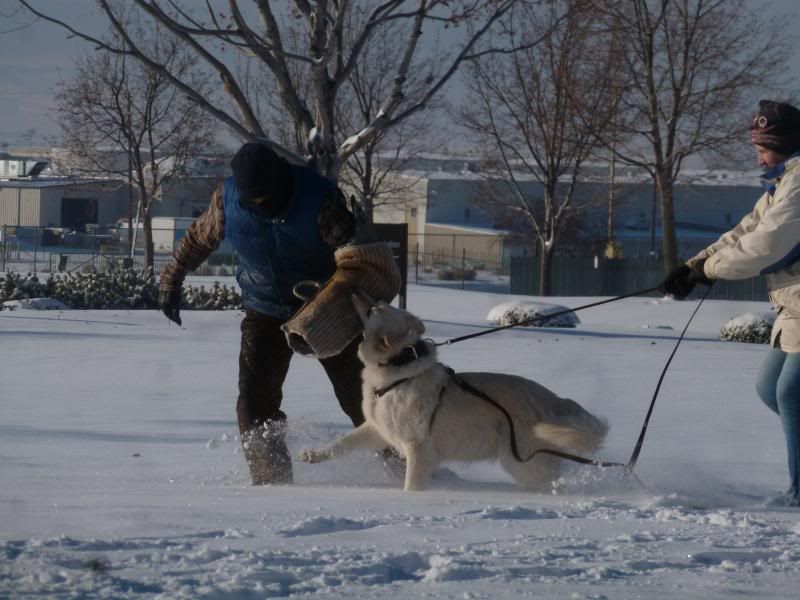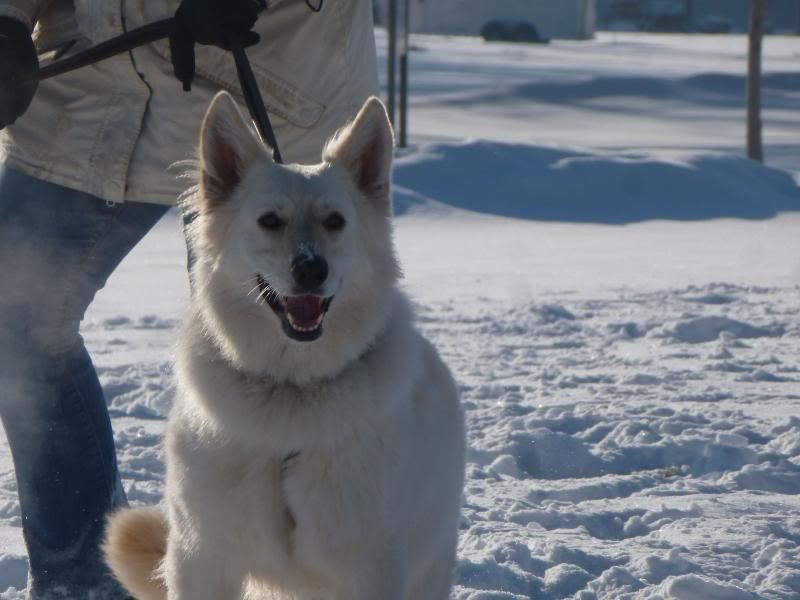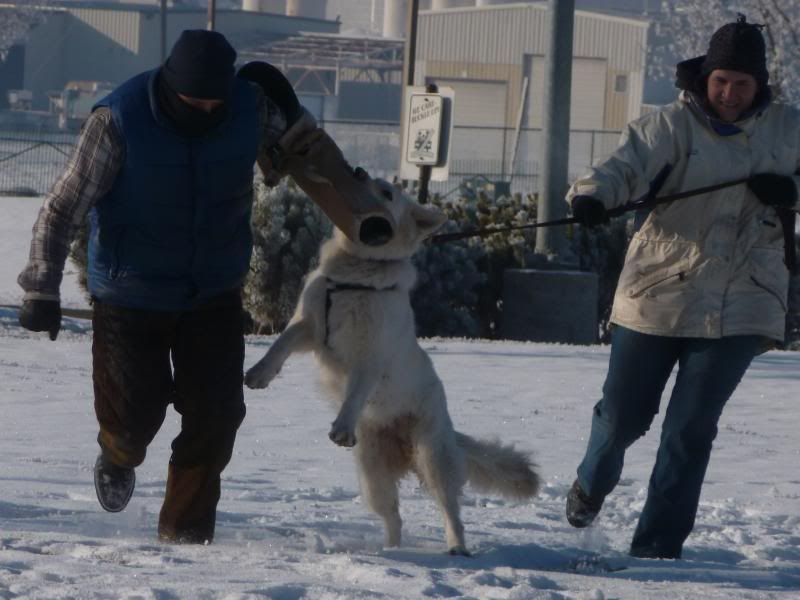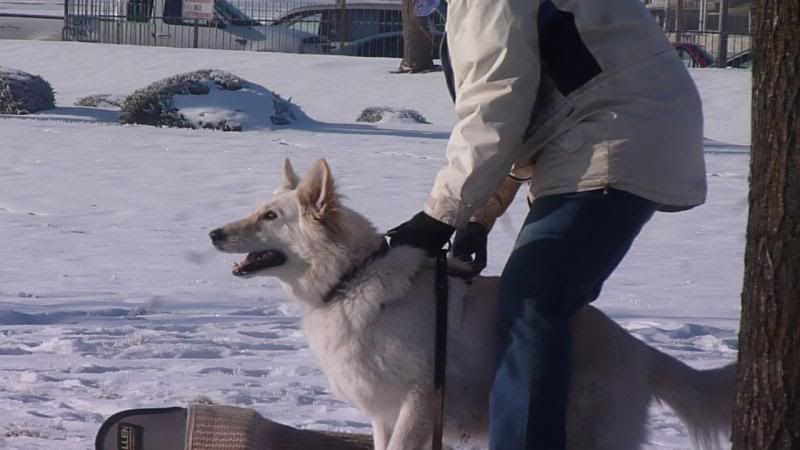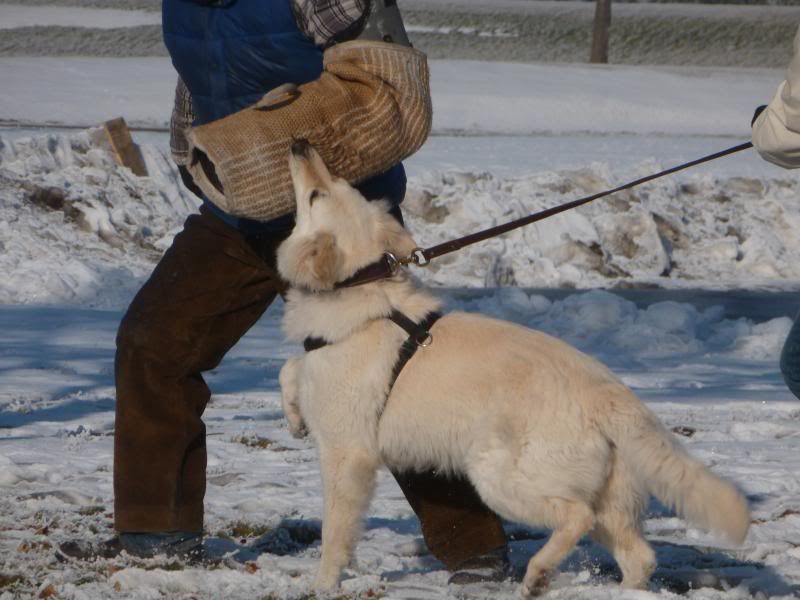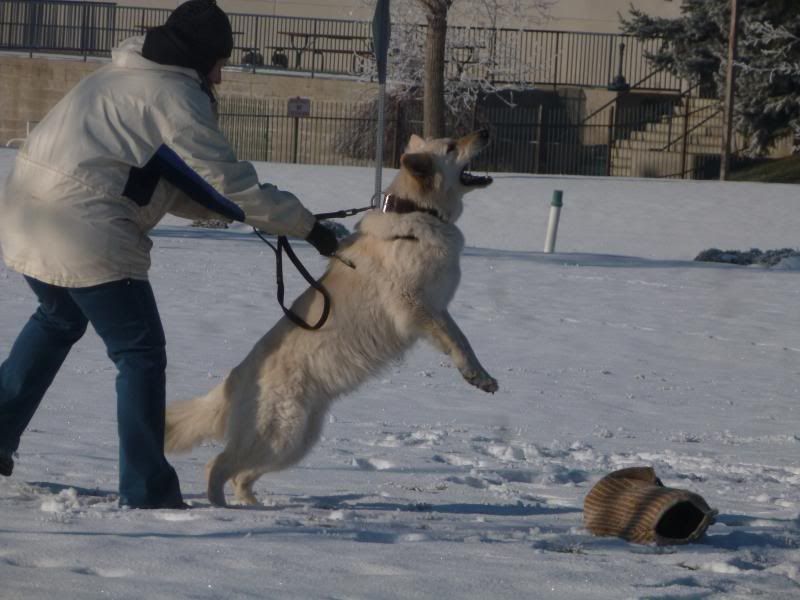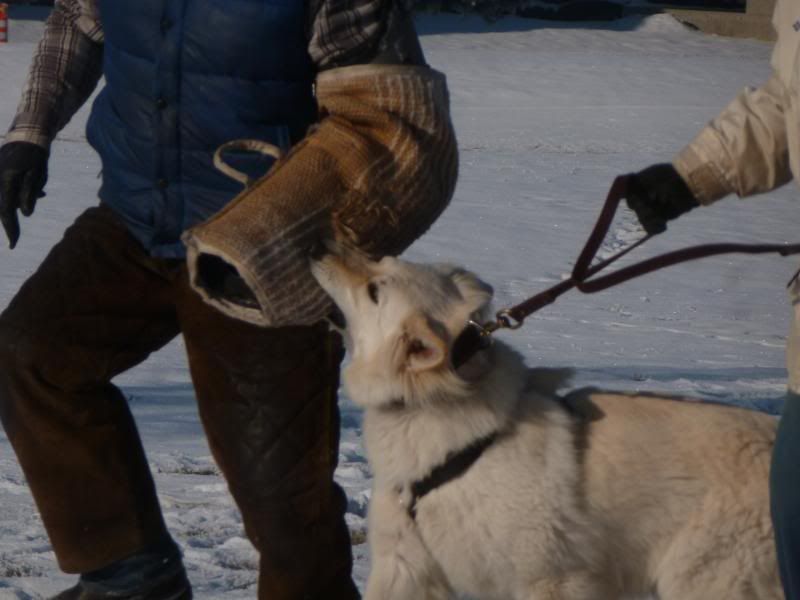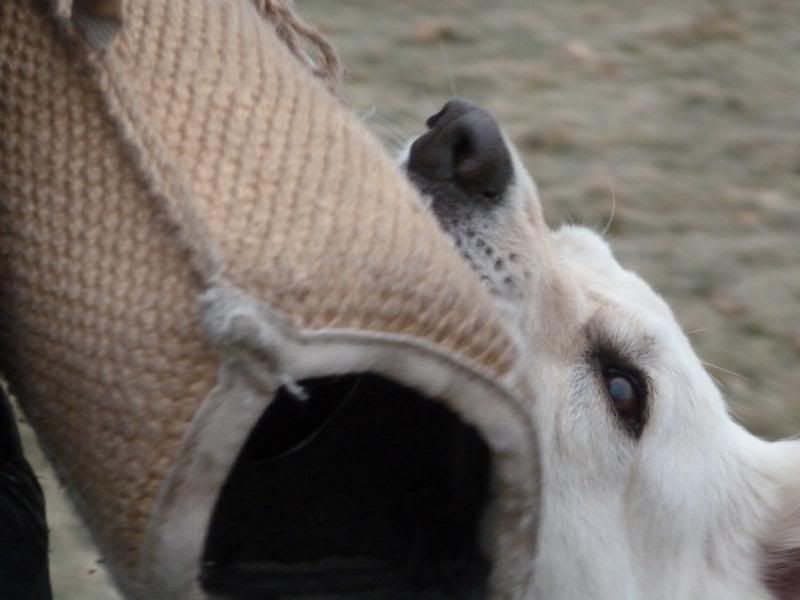 She has blossomed so much and our bond only has gotten better and better with all of this. <3 She was almost five when she had the instinct test, she had gone through obedience with someone other than me when they owned her when she was younger. I got her at age 3.5 years when it was clear she wasn't happy when her puppies got to the age to go home with other people. Anything I ask, she wants to do, and the sheer joy I have seen grow in her is a sight to see.
Not sure if this is the best place to share, but I love sharing pictures of her doing what she loves to do (outside of hiking or fetch).
Great photo sequence! Congratulations on sticking with it and bringing out the best in her.
---
Sting Chance von Gaard AKC GSD 2/8/2006
The Administrator from the Great White North, eh?
Join Date: Jun 2006
Location: Northern British Columbia
Posts: 16,271
Nice! You guys look great! Main thing is that your girl is having fun and improving, and you are having fun and learning. I started doing SchH with my shelter mixed breed because more advanced training venues where very limited for a non-registere, non-pure bred dog in my town. Blessed with good helpers that really knew how to bring out the best in a dog, Keeta's self confidence really improved. People were always commenting how she was different dog - just the way she carried herself, you could tell the difference.
Great learning experience for me, and like you, just so proud of what her and I accomplished together.

Great pics and nice work!
---
Lucia


To view links or images in signatures your post count must be 10 or greater. You currently have 0 posts.


Keeta BH, OB1, TR1, AD
Rottweiler/Hairy Dog mix?? 2004-2015
Very cool story! She is a beauty!
---
GSD/Dinozzo (A.K.A. SG Jocose vom Mittelwest); Cats: R.I.P. Xena & Zora; Ferrets/Falkor, Draco, Drogon
Thanks for sharing!
I'm so glad you guys found something you love to do together that is so positive for the dog!
Great pictures
---
When a dog saves the life of a man, it becomes clear that partnership knows no bounds.

Fama - T.E.D.D. OEF XI-XII (GSD)(RET)
Marshall - T.E.D.D. OEF XII-XIII (Lab)(SF EDD)
Lucian - Med Alert / Mobility SD (Cane Corso)
Pud - the old man (Pit x Lab)
Thank you everyone!
I really am loving it so much. Every dog that this trainer works with is different and so his approach with each of them is completely different. He loves to explain everything he is doing, he will sit and talk about the training, past dogs he has worked with, everything for hours on end. I really have learned so much about what goes into the training, the different drives, and even just about my Leia.
She is a really very serious dog. Play is a rare thing for her. Even fetch is kind of a job and when we go hiking, she carries a backpack and the poo that we don't want to carry in it (she rolls in cowpies and other gross things so the smelly on her seems to cut down on her rolling in it lol). She likes having the job of protecting the car and warning bad people away. It has been a learning curve for us both, but you can just tell how happy she is in pictures now, how confident she is. I've been updating her breeders along the way, and they are so happy with how she is doing and what we do together.
First summer was a hard one. She was afraid of fireworks and would try to run/completely forget I existed. Now when she hears them or gunshots, she comes running for me and will bravely stay at my side, even if she is afraid. <3 Can't ask for a better dog than that!
My new puppy I hope to actually do some sport with and competing with. Leia's drives are all defense and she started rather late in her life. But I have learned so much with her and building up Doyle will be even more learning experience for me! He is such a playful clown, though he also shows he has a bit of a defense drive too. It is so much fun accomplishing something together. The end of the day it always makes me smile to look at pictures from when I first got her to now. You can truly see the change in her and I so love the dog she has become.
so cute and very inspiring
---
To view links or images in signatures your post count must be 10 or greater. You currently have 0 posts.
Thank you!
And haha! I totally just caught a typo in the original post. "Bite and hold". Yeah. I meant bark and hold there lol. Leia figured the holding the bite thing out without really needing to be shown. xD Soon as she figured out that biting the tug was what was wanted, she held hard and strong, no matter if the decoy waved his hand over her, hit my car, touched her head.
The day that she hurt herself, she was leaping so hard to the end of the leash that one time she literally flipped horizontal in the air and landed on her back. :/ Only way I could have prevented it was to let go of the leash, and she was so manic that day for some reason, I feared what would happen if I let the leash go. I still am not sure what would, but she -IS- trustworthy in normal situations, but can be more protective on a leash or near my car. Especially near/in the car.