Ear wounds bleed like mad...
---
This was not what I expected to see the other day when we were out hiking. I was bent down to pick up poo and the next thing I saw was this...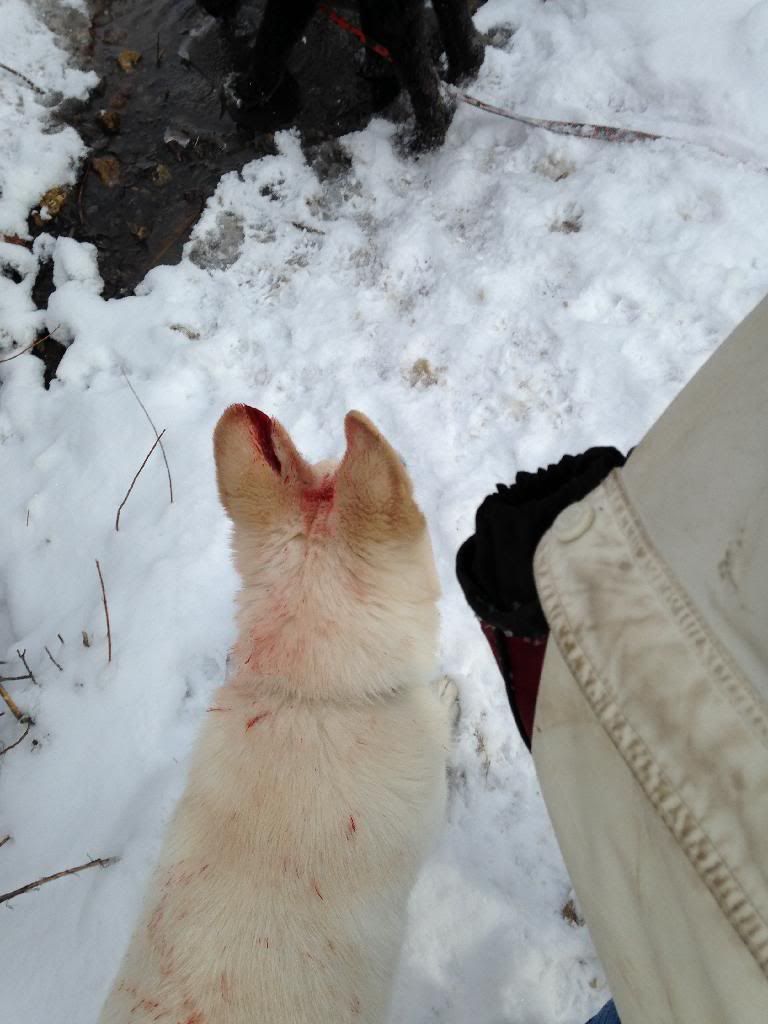 It didn't bother him any and it was not through the ear, so we just kept hiking and I cleaned him up later at work, minus the area where the cut was. No idea at all what happened, but he found that little darn capillary on the edge of the ear flap.
Silly dorkface.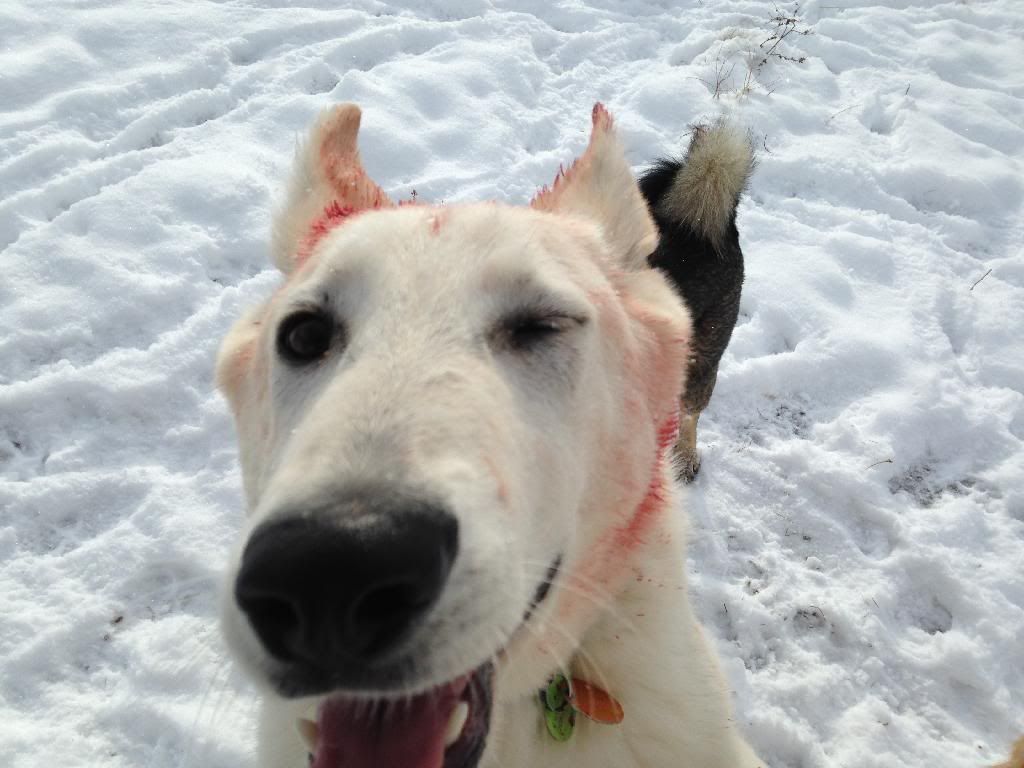 ---
Mia ♥ - 8/10/12
To view links or images in signatures your post count must be 10 or greater. You currently have 0 posts.

Looks like it caught on barbed wire. Glad he's ok!
---
Hondo Von Dopplet L Bauernhof "Hondo"- GSD
Lilie's Tug McGraw "Tug" - Golden Retriever
Maggie - Mini Dachshund (Rescue)
Lonestar Pivo - Texas Blue Lacy
Ashe - Barn Cat
Katie / APHA
Elite Member
Join Date: May 2008
Location: Falls Church, Virginia
Posts: 1,867
I love the fact the dog is happy as could be lol!
---
Java Haus Juris, CGC - 6/2/2012
Kessey "Koch" Von der Sauk - 10/26/2008 - 04/23/2011 - Pronounced "Coke"
That is kind of what it seems but there wasn't any barbed wire near where we were! There were thorn bushes and we hike with a lot of dogs but yeah lol. It was frustrating but it really didn't phase him. He is a tough little dude even if he whines when tired. Or upset. Or playing lol
Sent from
Petguide.com Free App
Glad it was minor and he does look happy regardless. Too bad you didn't run into another hiker, could have said he took on a cougar lol!
Could have lol! There actually had been a cougar that got two dogs a few days prior on another trail a few miles further north too. Well went after. The man saved them. It looks way worse than it was. Head wounds lol
Sent from
Petguide.com Free App