New Member
Join Date: Jan 2014
Posts: 2
My King/German Shepherd
---
Hello,
Here is my dog, Hurley. I estimate he's around 140 - 150 pounds. I think he's a king shepherd but am not sure. What do you guys think?
Was he a rescue? I don't know if he is a King Shepherd. He is very big and very handsome!
---
Jan
Shelby 9-2-14
Natty Boh 6-27-12
Annie 1998 - 8-2-12 RIP
To view links or images in signatures your post count must be 10 or greater. You currently have 0 posts.

How come you don't know how much he weighs?

I would take that dog to the vet and weigh him. Then I would ask the vet to evaluate his condition with regards to his weight. If he is over-weight, then it will take a toll on his internal organs, and his joints, ultimately diminishing his quality of life and his lifespan.
---
Jenna, RN CGC & Babs, CD RA CGC HIC
Heidi, RA CGC
SG3 Odessa, SchH1, Kkl1, AD
Ninja, RN CGC & Milla, RN CGC
Joy, Star Puppy, RN CGC
Dolly CGC & Bear CGC
Hepzibah
alot of dogs "look" heavier than they actually are..I agree , weigh him.

How tall is he at the shoulders?

My 32" at the shouldlers "mutant", weighed at the most 125lbs, and he was long and lean ..

Heavy weight is not good health wise unless they are in proportion
---
Diane
Ozzie vom Kleinen Hain
Danger Danger vom Kleinen Hain aka Masi
Tranquillo's Kizzy
Jakoda's Kholee
"Angel" Jakoda's Bewitchen Sami CD OA OAJ OAC NGC OJC RS-O GS-N JS-O TT HIC CGC
"Angel" Steinwald's Four x Four CGC HIC TT
"Angel" Harmonyhill's Hy Jynx NA NAJ NAC NJC RS-N JS-N HIC
"Angel" Jakoda's Jagged Edge
That dog does not look overweight whatsoever.
---
Uma - Red & Black Female GSD
Lili - Red & Black Long Stock Female GSD
Molly - Tan & Black Female Yorkie Mix
His head looks to be too small for the rest of him.
---
Bear, Anna, Molly, Ossie, and The Countess Lisl von Schlaf

An Unhappy German is a Sour Kraut!
He doesn't look like he weighs that much to me AND I do think he could afford to lose a few pounds IMO.
---
Carmspack Gus
Nov/25/2012
Master Member
Join Date: Feb 2013
Posts: 950
He looks a lot like how my dog looked at 100 lbs. She is not a king but rather over standard height-wise. I would take him to the vet to assess his body condition. He does look overweight to me but it's hard to tell from photos.
Sent from
Petguide.com Free App
---
To view links or images in signatures your post count must be 10 or greater. You currently have 0 posts.
Senior Member
Join Date: Sep 2013
Location: Shediac NB canada
Posts: 452
He looks like he could lose 25 pounds, I know cause my Jake just lost 20 pounds, (103 to 93)
103 Pounds (note the small head):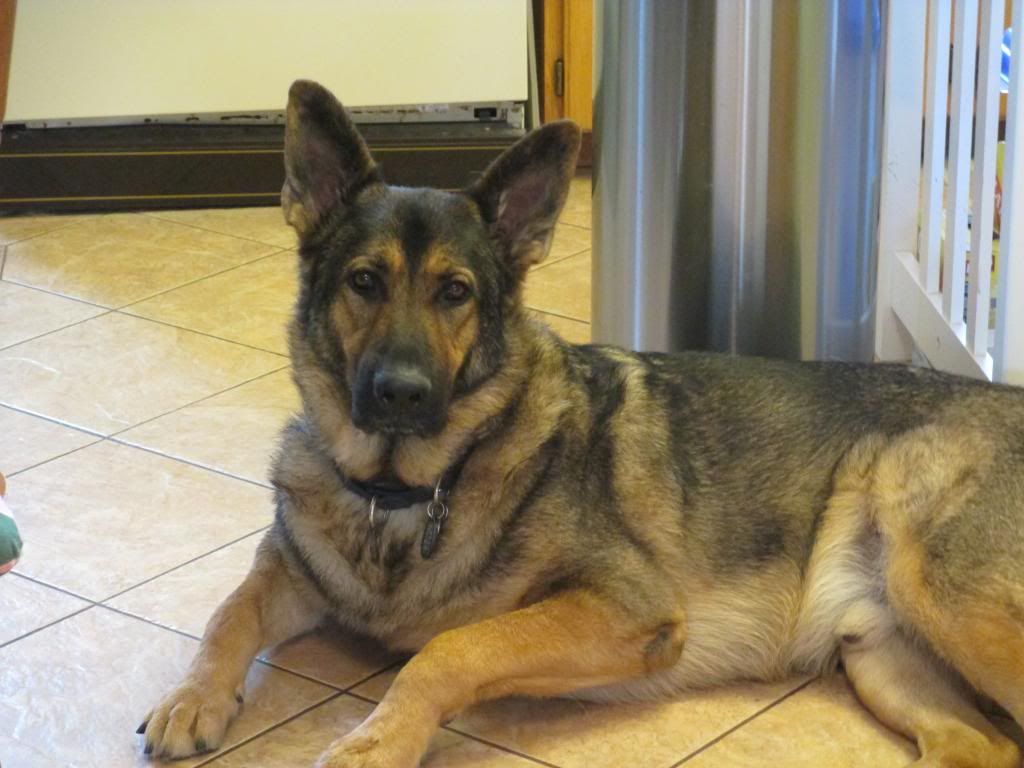 93 Pounds: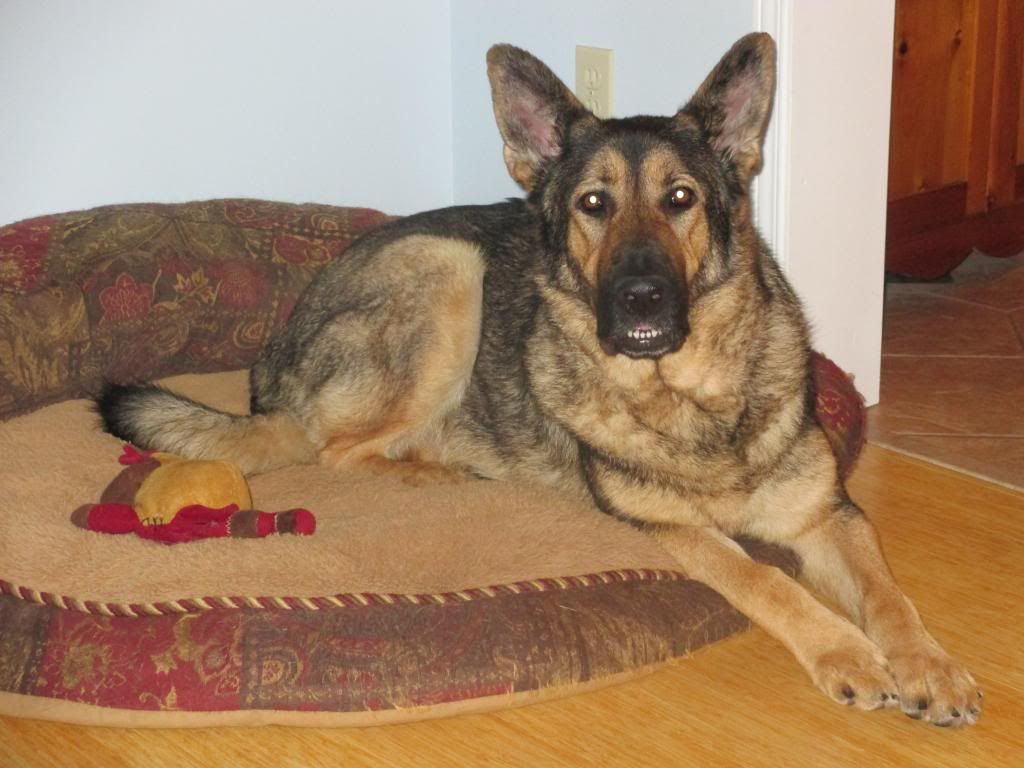 He looks and acts like a younger Dog. Now I ignore the Feeding Guide on the Food Bag. I Cut his daily intake from 4 to 2 cups a day and he has reached a healthy weight. Jake's Sire was a Big Dog weighed 115 to 120 pound range.
Pike: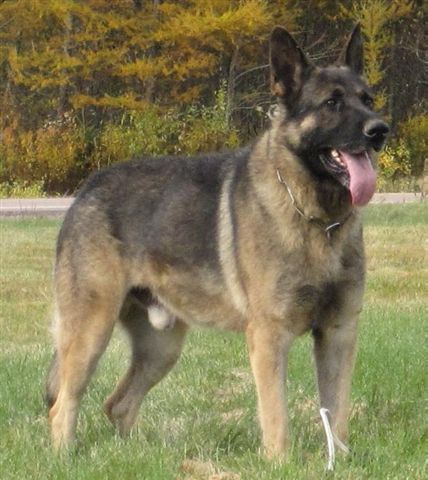 Overweight. The dog doesn't have a neck. Where did you get him from?
---
"If you don't train them, don't blame them"