Master Member
Join Date: Oct 2010
Location: Florida
Posts: 802
Titan, 4 months old
---
He's getting so big and handsome.. Although, I am probably biased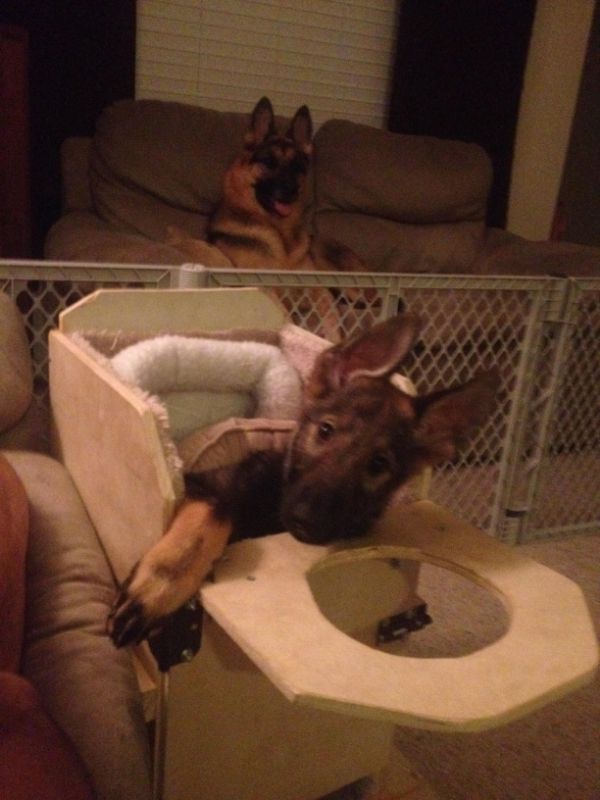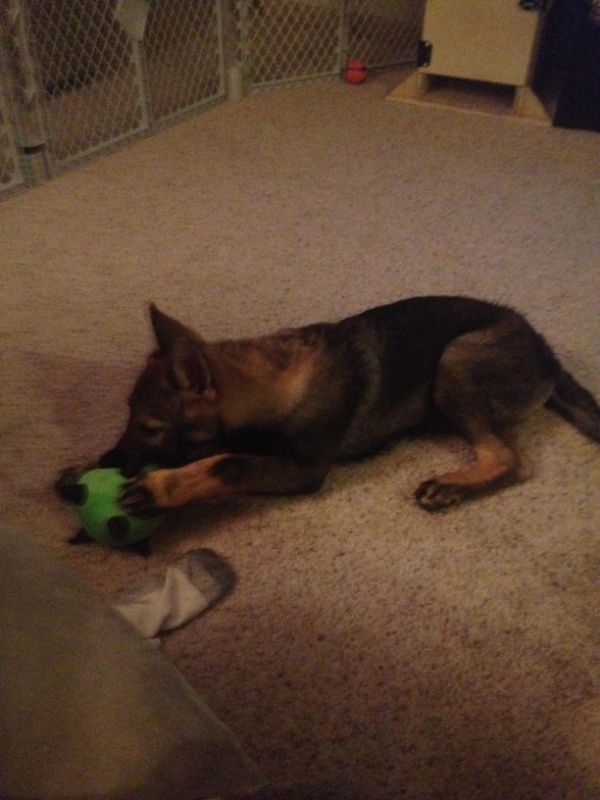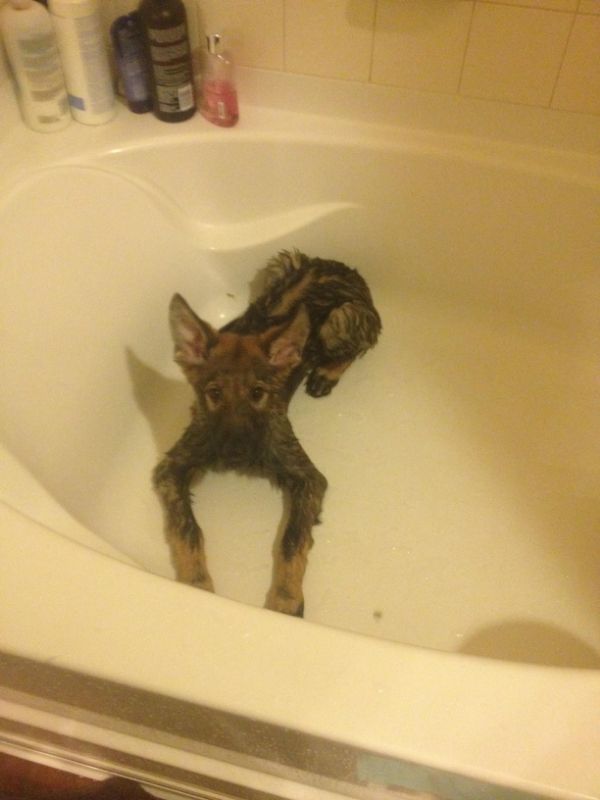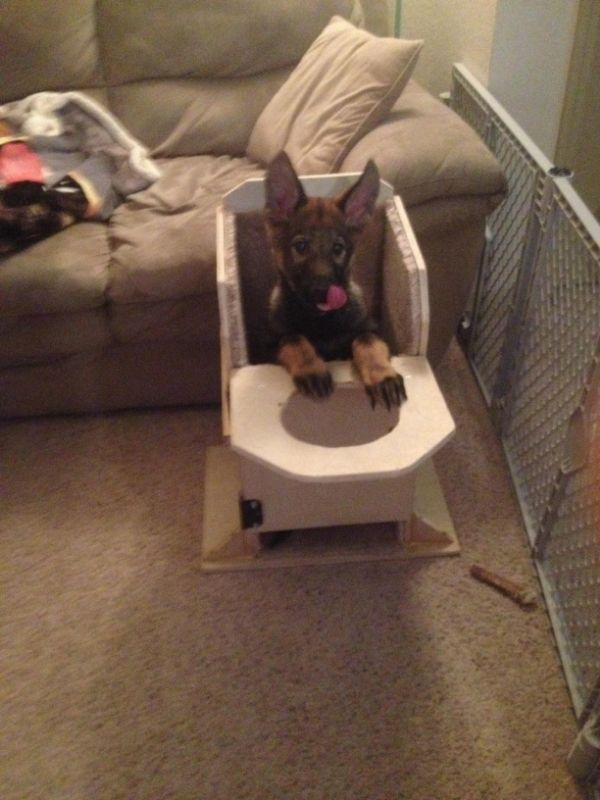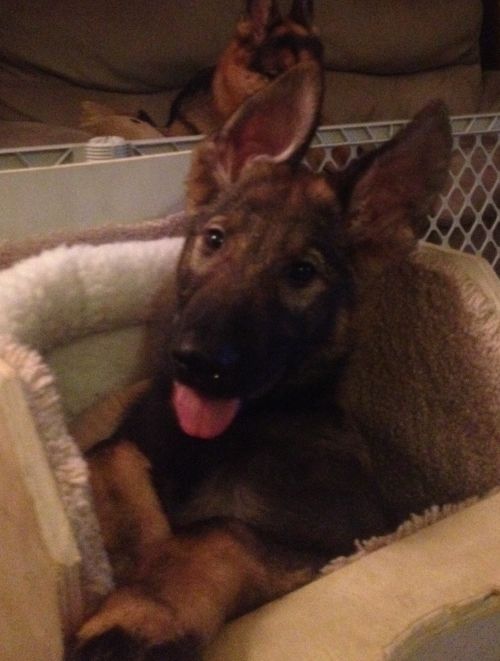 so handsome
almost makes me want a pup wup if i didnt have 3 older ones already
---
-Madi

To view links or images in signatures your post count must be 10 or greater. You currently have 0 posts.
Jay-Z Vom Haus Wikert "Alvin"- Solid Black GSD male DDR/WGR

"If there are no dogs in Heaven, then when I die I want to go where they went."
― Will Rogers
his toes
I need to stop looking at puppy pictures- the fever is getting bad- especially when I see adorableness of this level!
---
GSD/Dinozzo (A.K.A. SG Jocose vom Mittelwest); Cats: R.I.P. Xena & Zora; Ferrets/Falkor, Draco, Drogon
Master Member
Join Date: Oct 2010
Location: Florida
Posts: 802
Thanks! everyone just loves his toes.
He's such a good little monster
he's getting big! and soo handsome! He looks like a little drowned rat in the bathtub.
Glad to see he is doing well
---
Diane
Ozzie vom Kleinen Hain
Danger Danger vom Kleinen Hain aka Masi
Tranquillo's Kizzy
Jakoda's Kholee
"Angel" Jakoda's Bewitchen Sami CD OA OAJ OAC NGC OJC RS-O GS-N JS-O TT HIC CGC
"Angel" Steinwald's Four x Four CGC HIC TT
"Angel" Harmonyhill's Hy Jynx NA NAJ NAC NJC RS-N JS-N HIC
"Angel" Jakoda's Jagged Edge
Your not Biased, he is a handsome pup. Looks like he is a good boy as well.
---

To view links or images in signatures your post count must be 10 or greater. You currently have 0 posts.
11/07/2013-
Handsome boy. What is he sitting in?
*-*Summer*-*