Huxley dock jumping for the first time
---
These are from this past summer - busy time - now that things have slowed down I found the time to upload them and share.
He loves to swim. He flies off the dock at the lake. The pool and dock set up plus a crowd required a little coaxing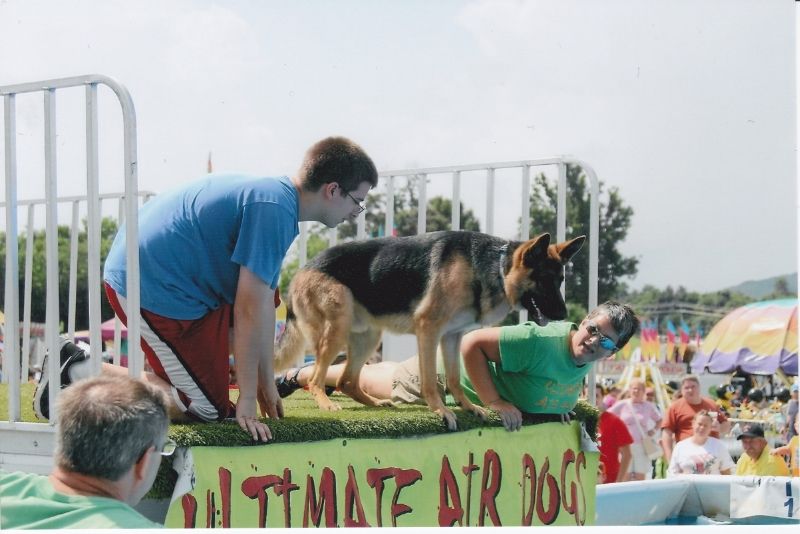 After some backchat (he's a talker!) we had liftoff! I think the crowd cheered as much for him as it did the high flying dogs
Yeah... I got a little jazzed
We ended up with 3 novice jumps that day and those were every bit as exciting as Abby (our lab) jumping up into Senior Elite.
We're fairly hooked on the sport, great group of people and dogs, I highly recommend it as a low pressure yet high energy activity.
That's awesome. I can see this happening to me....
Go! Go! Huxley!!!
It looks like fun.
Sent from
Petguide.com Free App
---
GSD/Dinozzo (A.K.A. SG Jocose vom Mittelwest); Cats: R.I.P. Xena & Zora; Ferrets/Falkor, Draco, Drogon