Santa Claws
---
I messed up what rescue was doing Santa pictures where when I convinced the roommate to go with me to Petsmart today, however we got pictures with a rather nice Santa (who was female) and donated 5 dollars to help a feral kitty program one of the specialists I work with turns out to help with!
Leia is more than happy to pose I swear for pictures. She doesn't have any trouble meeting strangers, provided they're not being threatening. It's fairly obvious that she is happy with her situation next to the nice lady dressed as Santa. My golden however is not quite as convinced of the potential for not dying being a part of it all, since on the other side of where Leia's sitting there was a family with a kid. The golden's afraid of kids, the GSD will greet anyone. Go figure right?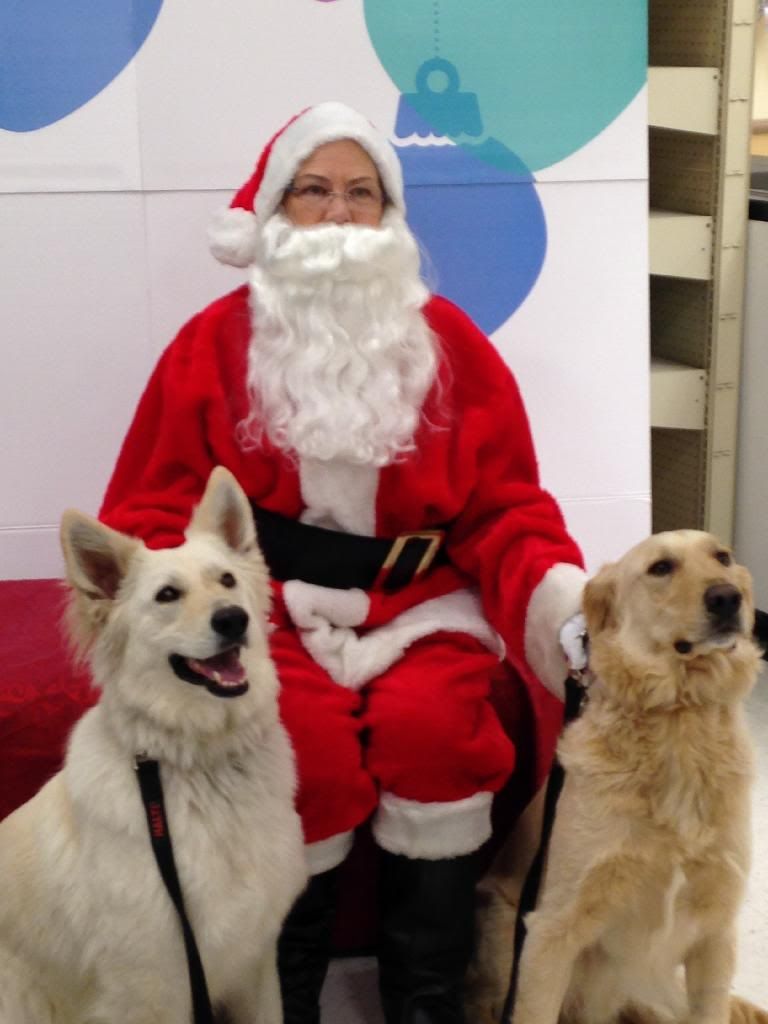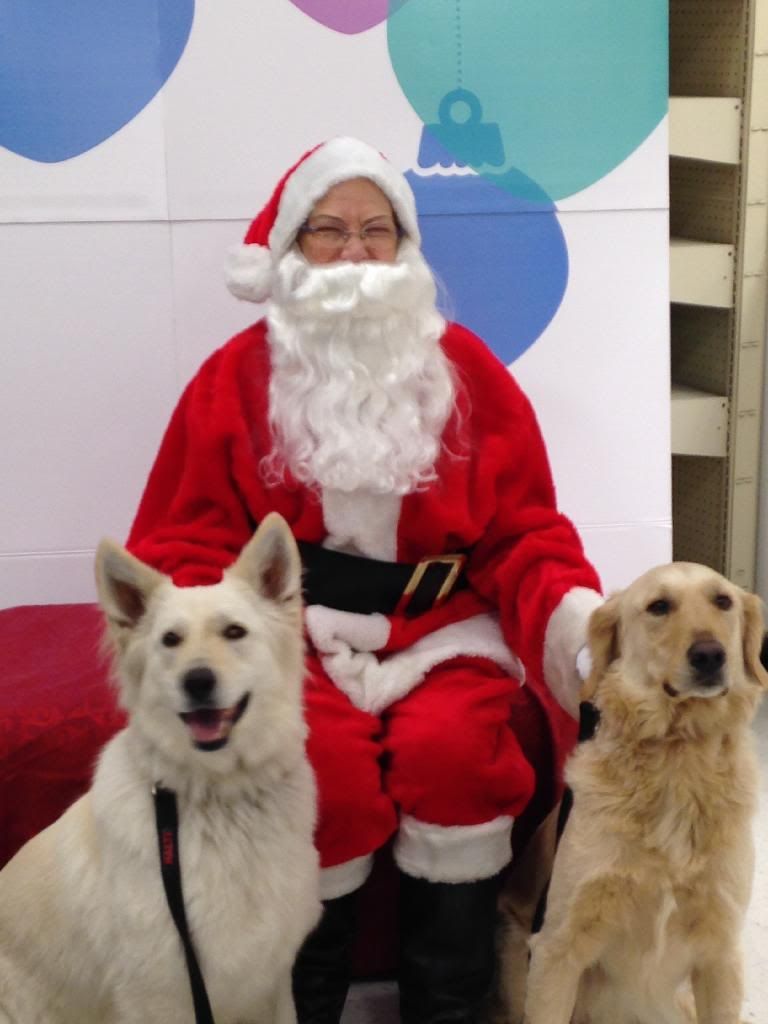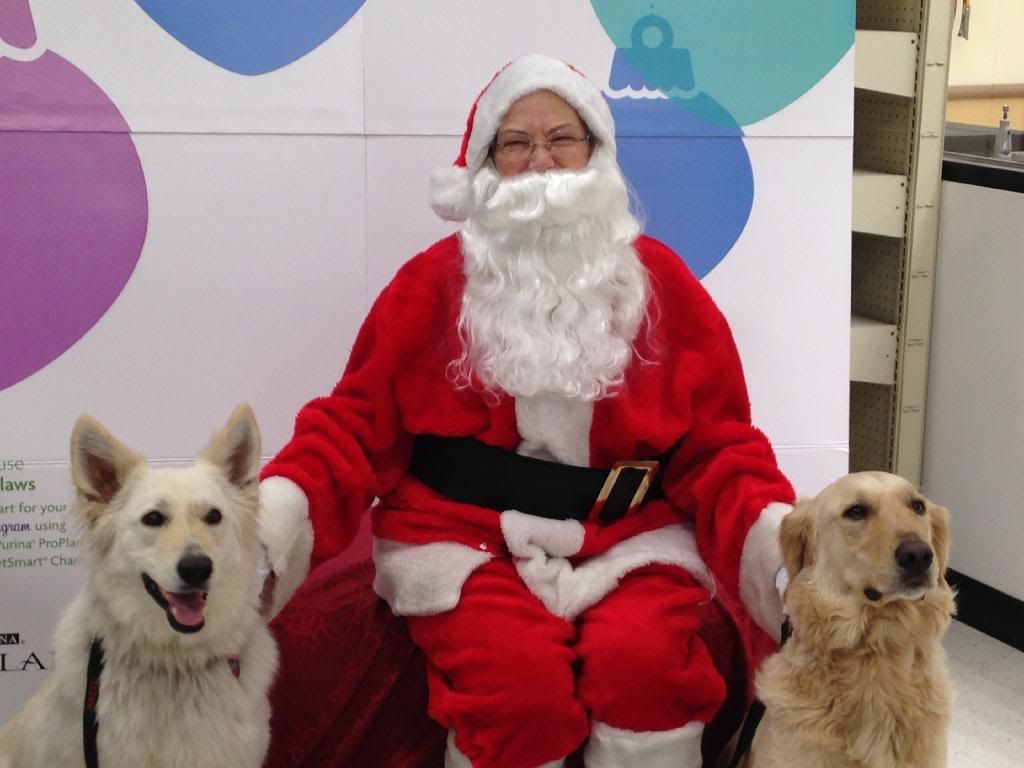 Busy as the place was, it made navigating interesting. Especially since my roommate was with me with 3 of his 5 dogs. Everyone and their neighbor was at Petsmart! I am proud of my kids though. They're always well behaved and I never have to worry about strange dogs coming toward us. Unless they're really aggressive, my two will politely greet/ignore them.
And did Leia and your golden tell Santa what they want for Christmas especially since they were so well behaved?
---
Sting Chance von Gaard AKC GSD 2/8/2006
Aww your GSD looks so comfy which is awesome!

Wonderful shots! C:

Beautiful pups! <3
I could guess what they'd both like lol.
They both are fans of the same things which is nice! Well Myles is more a fan of food, but Leia's getting to were she understands that things like sitting and shaking mean treats. They are fetching, hiking, swimming, running machines! We did a 12 mile hike in the snow thursday. Doing a 6 mile tomorrow! That's their idea of fun.
I can't take credit for how calm and comfortable she is! She came very well socialized, willing to greet new people. She is more confident now than she was almost two years ago when I got her.
But she always had that girl deep down! Thank you! If your little picture is right, it seems you have a beauty yourself!