Happy Holidays from Pimg & Jinks
---
Hope you all have a blessed and happy holidays!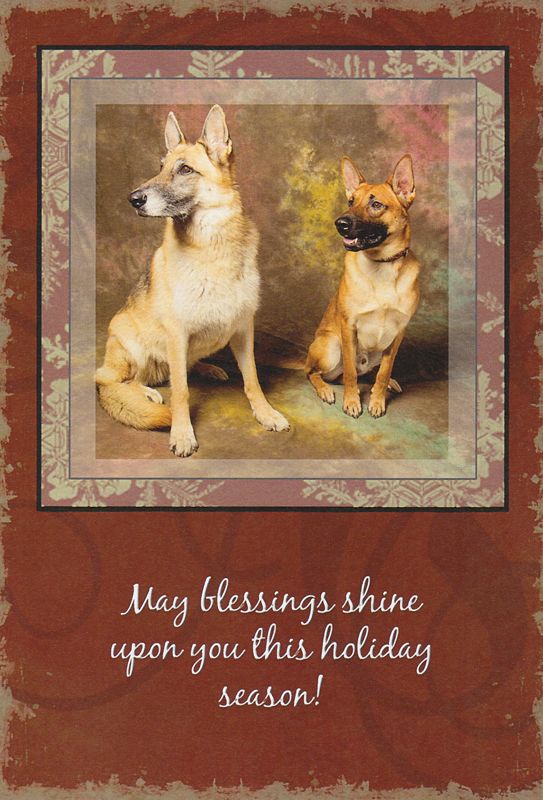 ---
Willy
RATCHX3 High Jinks vom Neuanfang - Gotchya Day: 1/23/2013 DN, SG, SR, CA
Inspire Spark to Ignition! (Ignite) Gotchya Day: 10/8/2016
C-ATCH Pimg - RATO, UJJ (x2), DJX, HIT, CA, CGC, High in Games, Reserve High in Standard- CPE Nationals 2014
Happy Holidays to you , Pimg and Jinks to ! Great picture / card
---
Diane
Ozzie vom Kleinen Hain
Danger Danger vom Kleinen Hain aka Masi
Tranquillo's Kizzy
Jakoda's Kholee
"Angel" Jakoda's Bewitchen Sami CD OA OAJ OAC NGC OJC RS-O GS-N JS-O TT HIC CGC
"Angel" Steinwald's Four x Four CGC HIC TT
"Angel" Harmonyhill's Hy Jynx NA NAJ NAC NJC RS-N JS-N HIC
"Angel" Jakoda's Jagged Edge
Happy holidays to you too!
---
~~~~Julia~~~

Aidan v Haus Roemer (aka Drake)- BH, CGC, TT
Cremlin van Gogh - BH, OB1


To view links or images in signatures your post count must be 10 or greater. You currently have 0 posts.

Beautiful card! Happy Holidays to you too!
Master Member
Join Date: Jul 2001
Location: oklahoma
Posts: 988
Very nice! Happy Holidays!
This picture made me smile ear to ear!
Happy Holiday's to you & your pack
Great picture!! Happy Holidays to you too!
---
"A House Is Not A Home Without A German Shepherd"
What a lovely card/picture Happy Holidays
---
Marlena
Bella 9/23/09
To view links or images in signatures your post count must be 10 or greater. You currently have 0 posts.

Gatticus 3/6/13
To view links or images in signatures your post count must be 10 or greater. You currently have 0 posts.

Cats zorro & Patches
very nice picture, happy holidays