Christmas Pictures
---
"Man I wish it was our turn"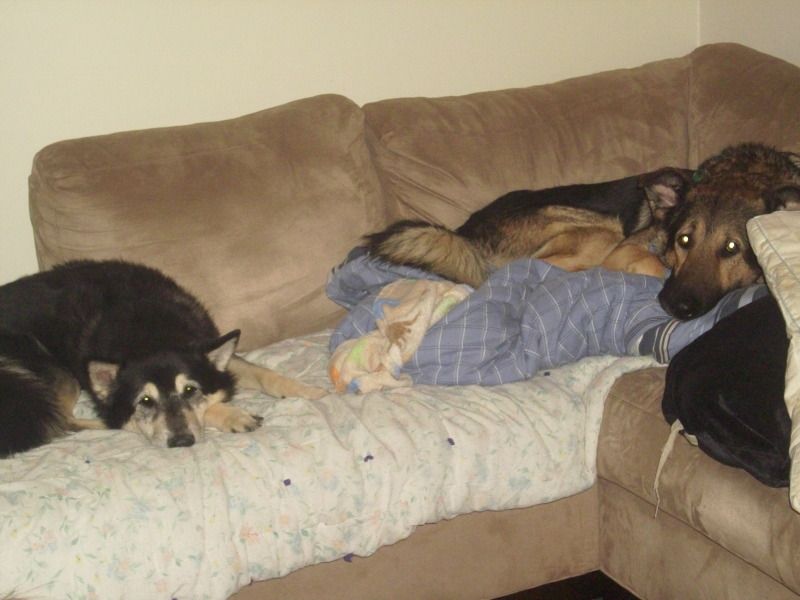 "Wish this stupid bow was off me"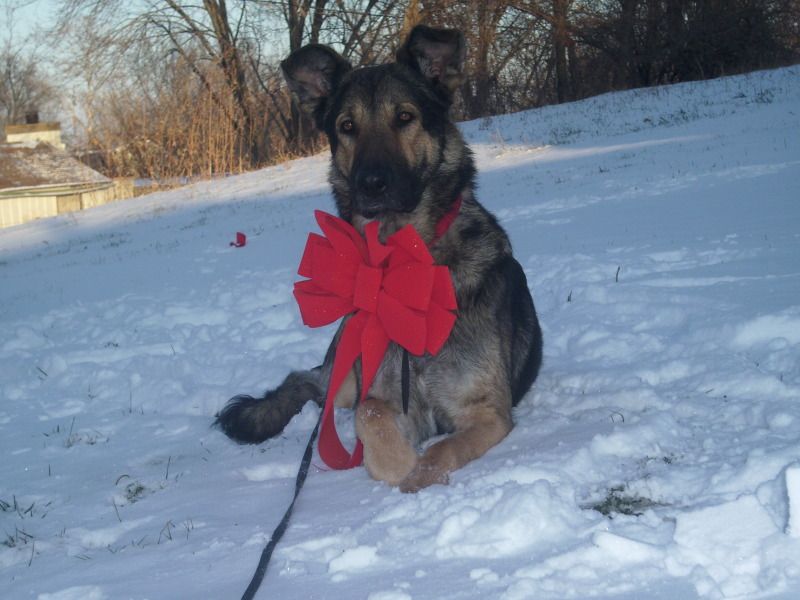 Maybe if I pretend to be cute she will stop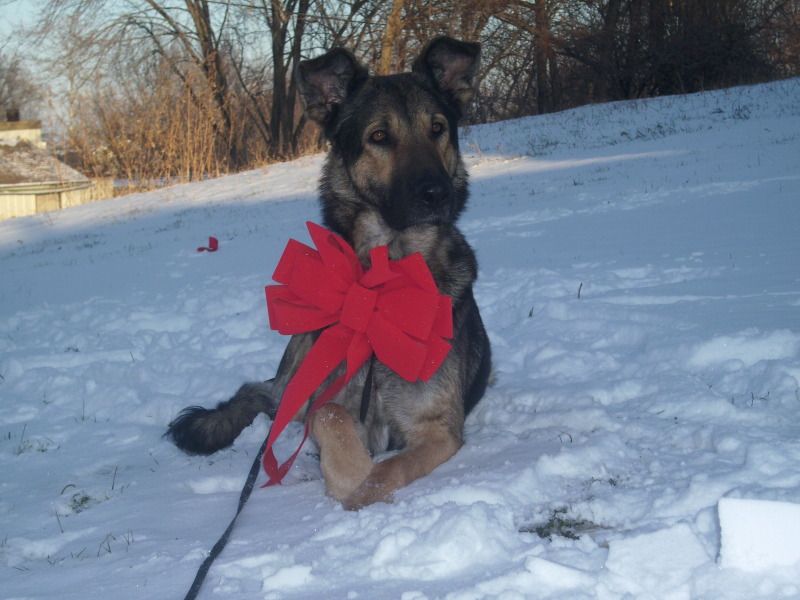 "Are you done yet?"
"Hmmm what could this be"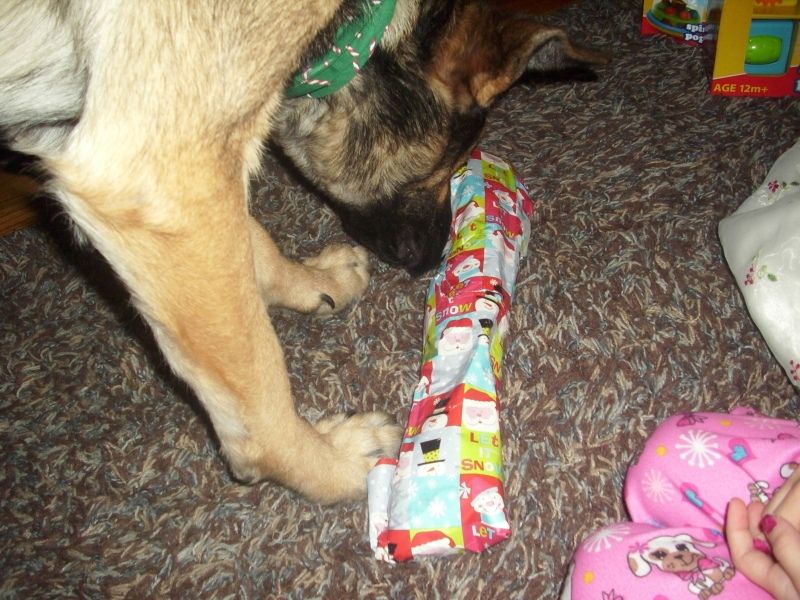 "Hey mom look do you see it. Look how big it is! Are you looking mom?"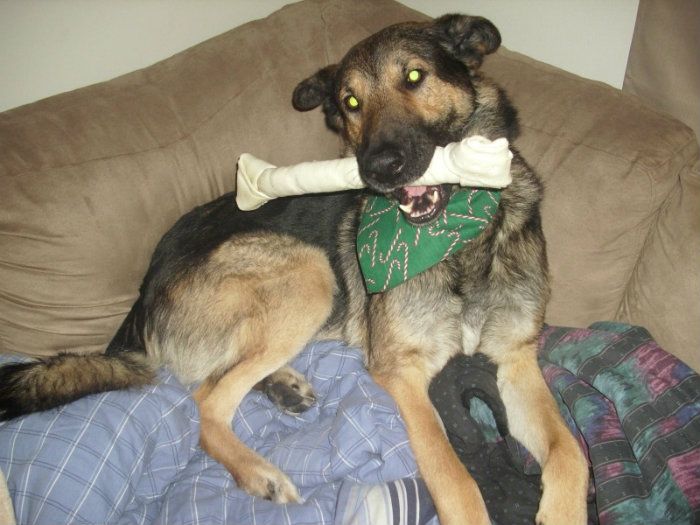 "Oh I can smell it. Oh this is going to be good. Teeth don't fail me now!"
"Mom, let go its okay I have it. No, you dont have to take this bag off Ill just eat it to."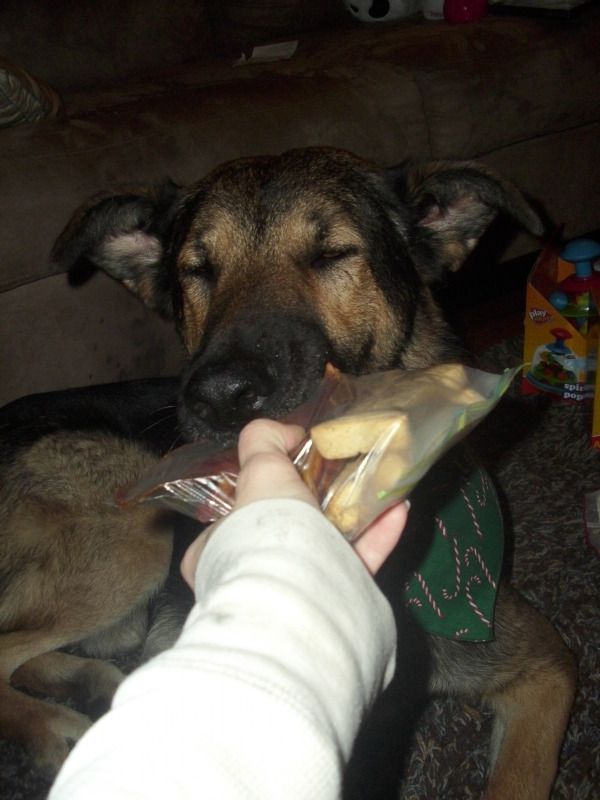 "I said let go or I keel you"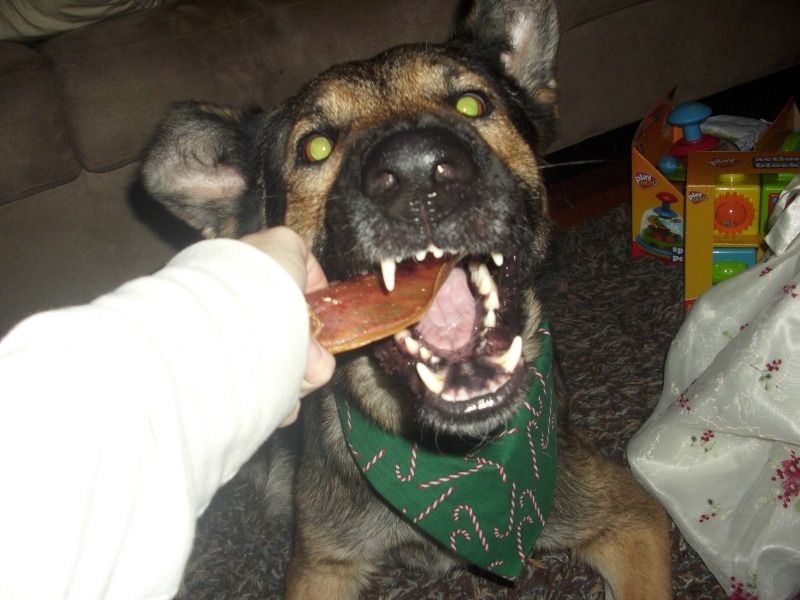 "Paws up pup"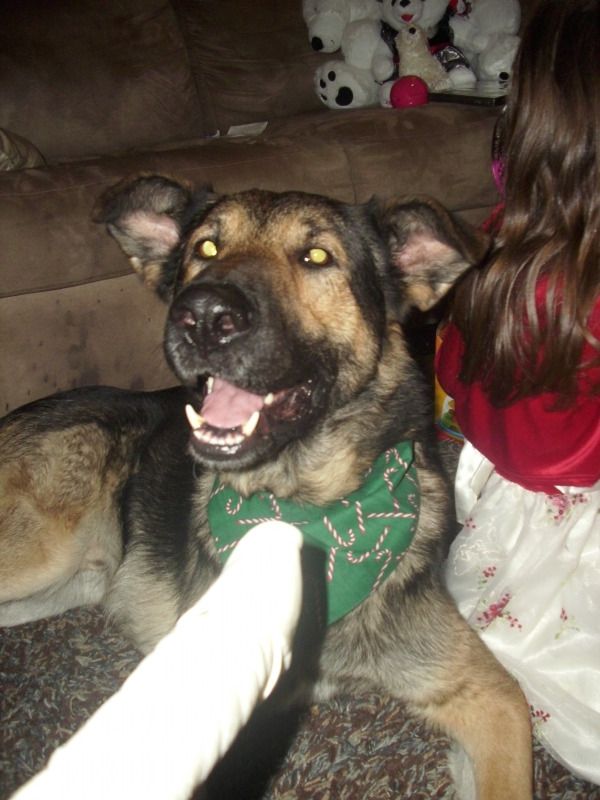 "I can tell your thinking about taking my bone mom."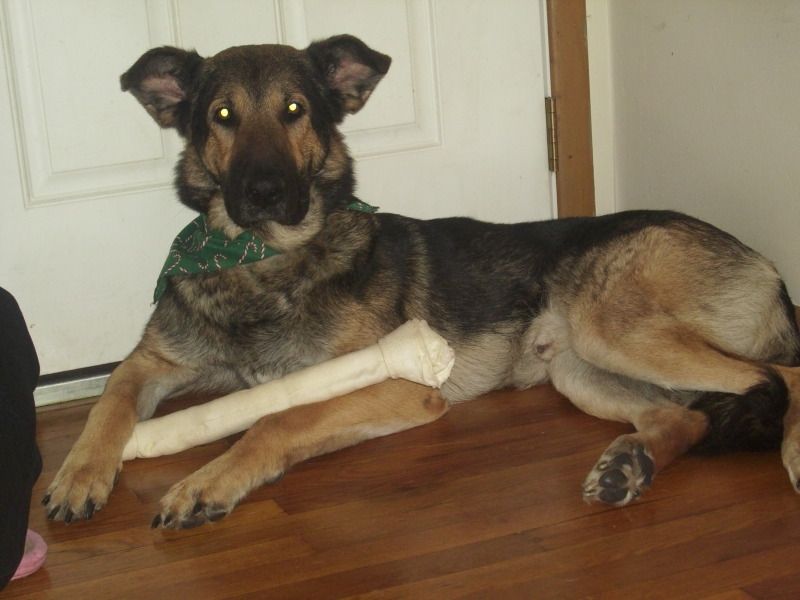 "I don't think so"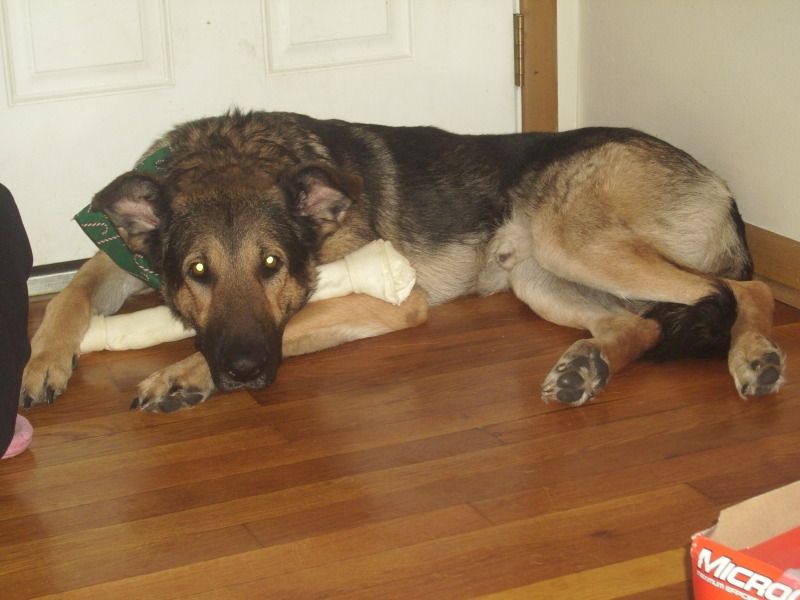 "Not sure why you wanted me to put this in my mouth, but oh well "
" Oh boy plastic. Thanks."
"Oh that's what was in there. You can let go I can handle it from here"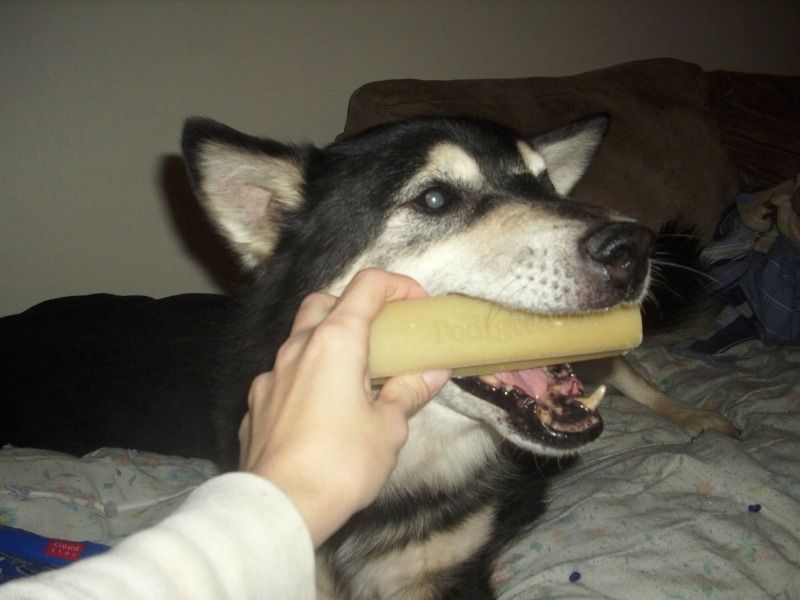 "This is what you get for taunting me"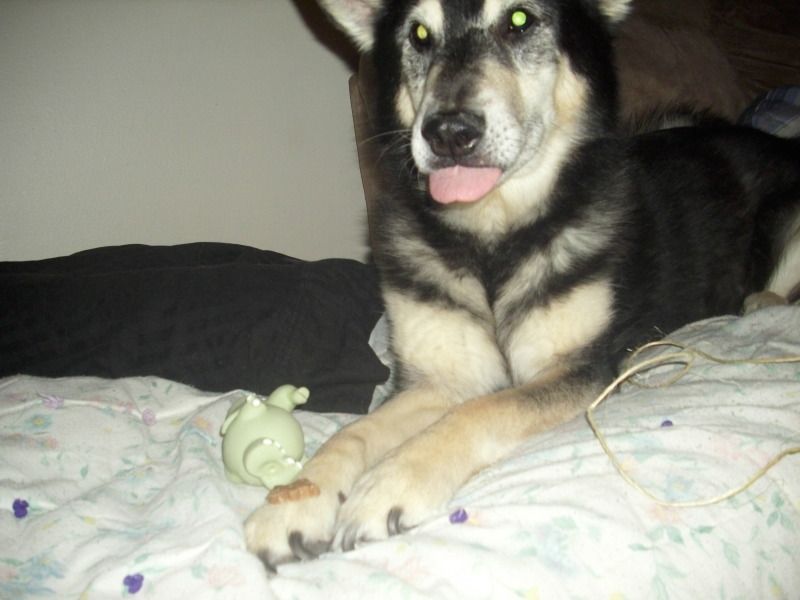 "Gosh, could this be any smaller"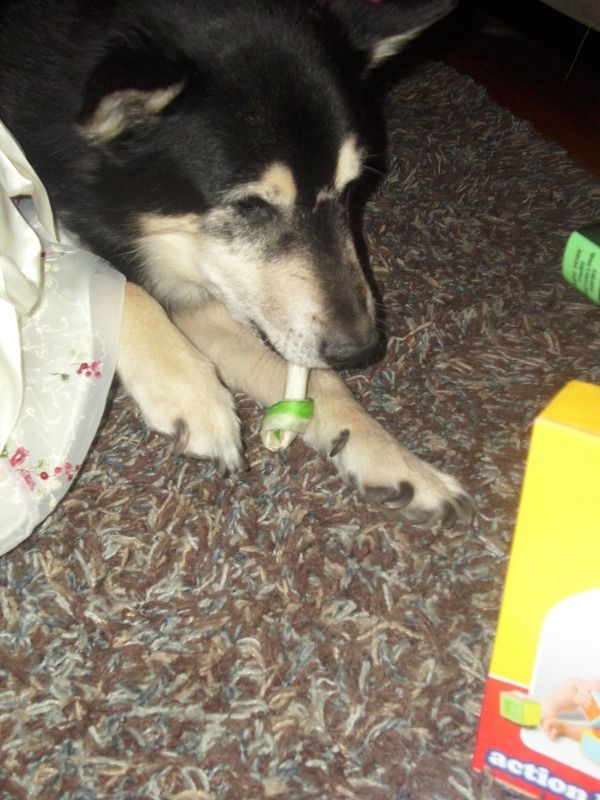 Thanks for looking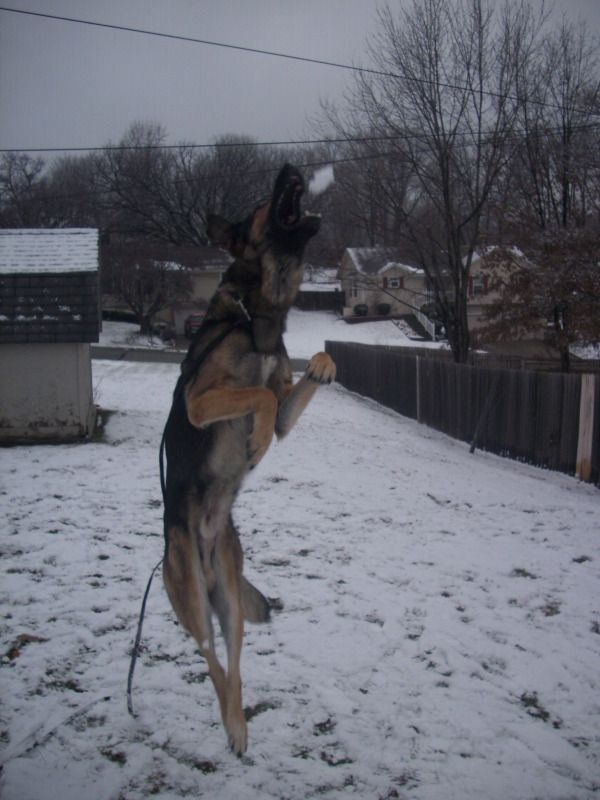 ---
R.I.P- Smokey my GSD/Husky. You are my hero, my heart, my soul and you will forever remain in my heart. You were a true companion. I love You and miss You so much. Run like the wind!!

Chief-GSD
Smokey and Chief look like they had a great Christmas. Thanks for sharing those great pictures of your babies. Wishing you and the boys a great New Year.
---
Daisy 11/26/99-7/25/12
Miss Chevy Cruz - 1/25/2013-1/29/15
Thunder -1/25/13 -7/25/15
Lucky-GSD -Rescue -2/16/03 - 03-21-16
Charlie- GSD-Rescue - 7-4-12
hahahahha...too cute!
---
Max Von Zahnderhaus -CGC- DOB 2/14/2012
To view links or images in signatures your post count must be 10 or greater. You currently have 0 posts.

Tim the Collie- RN -DOB 4/01/2010
Great pics, love the last one
---
__________

Tom
__________

Penny - 9/7/12 (GSD)

Abbi -5/9/09-12/7/12 (GSD)
Thank you all. They did have a good Christmas. I love the last one to it was a lucky shot he sure enjoys jumping. Wish I could get him into Frisbee he would be awesome at it.
---
R.I.P- Smokey my GSD/Husky. You are my hero, my heart, my soul and you will forever remain in my heart. You were a true companion. I love You and miss You so much. Run like the wind!!

Chief-GSD