Jerry has been with me for 6 months today and it has flown by! He has gained about 10 pounds and seems to have better muscle tone. We're also finally getting his ear infection under control, after months of treatments and then a culture, last week the vet said his ear looked the best it has ever looked.
This is what he looked like when he first came home. You could see every rib and his spine and hipbones jutted out. His coat also seemed dull and he didn't have much muscle tone or endurance. And his ears were very red and he whined and ducked if you tried to pet his head.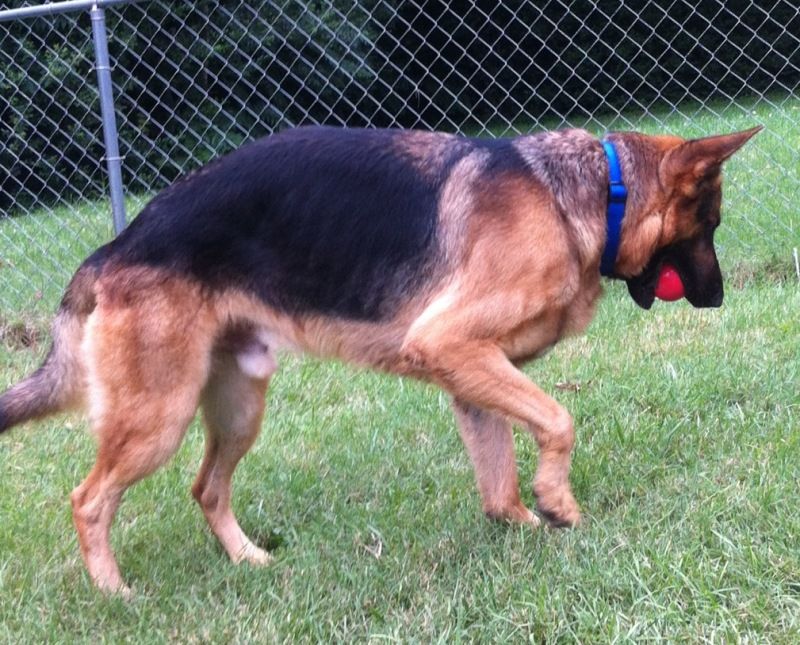 He seems to feel so much better now and just looks very healthy to me. I took a few videos of him this weekend.
He loved going for an off-leash walk in the woods yesterday and was running and leaping and sniffing everywhere.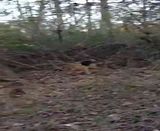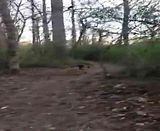 We ran into another German Shepherd while in the woods and we both leashed our dogs, but I think they would have loved to play together. We also ran into a woman with a Pekingese and the woman asked me if I had any puppies from Jerry! I just gave her the name of his rescue and told her they had lots of beautiful dogs and puppies.
And he's always loved to play fetch.