Bruce n Dax
---
Just a few updated pics of Bruce and Dax.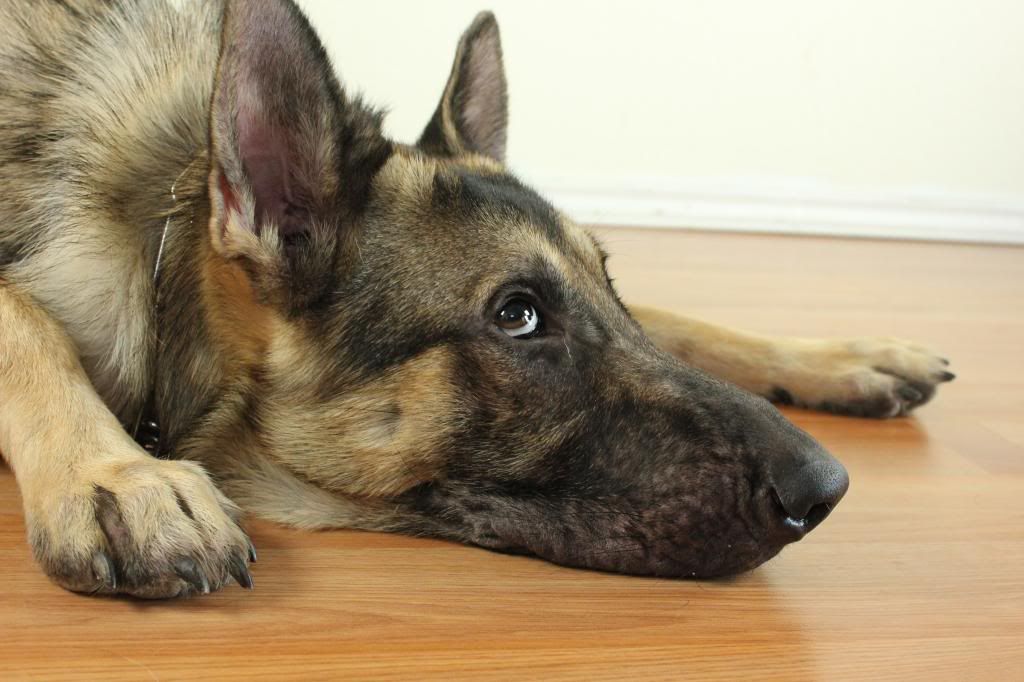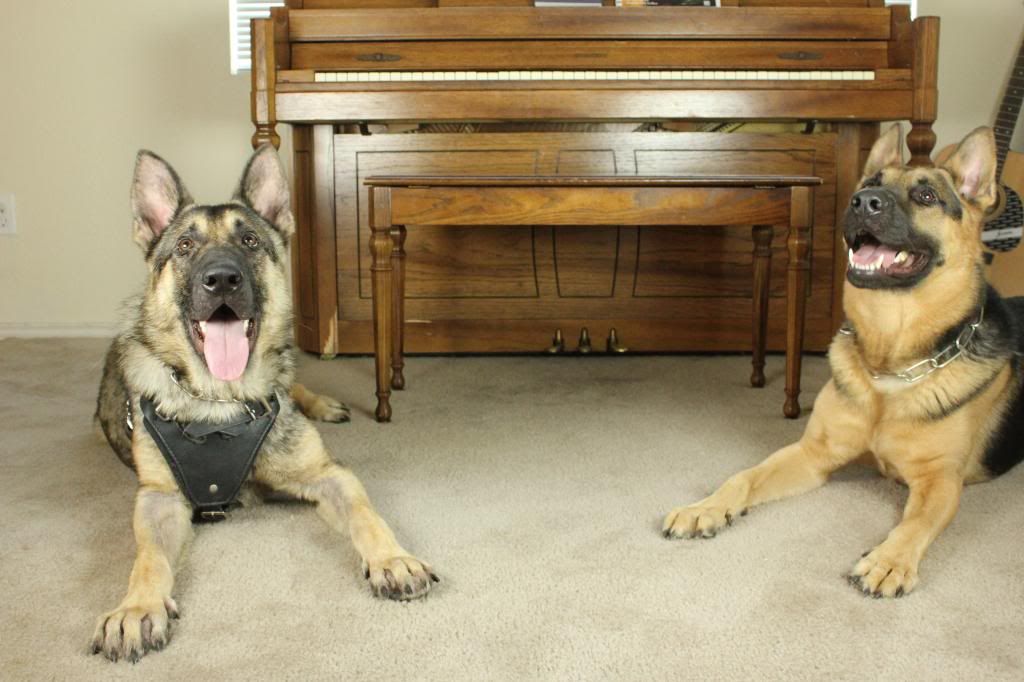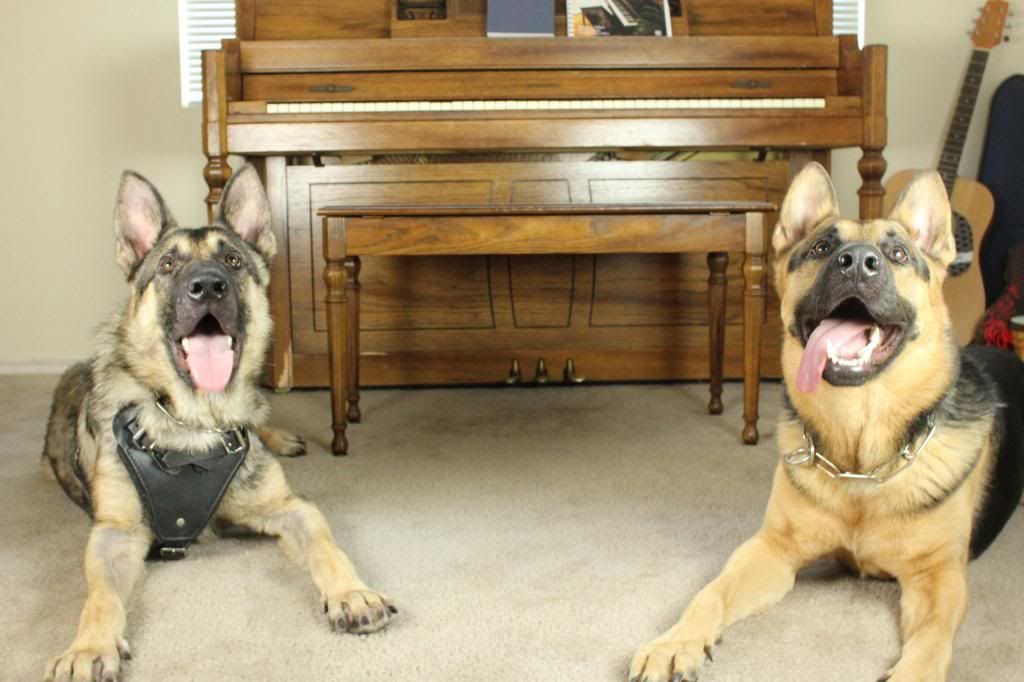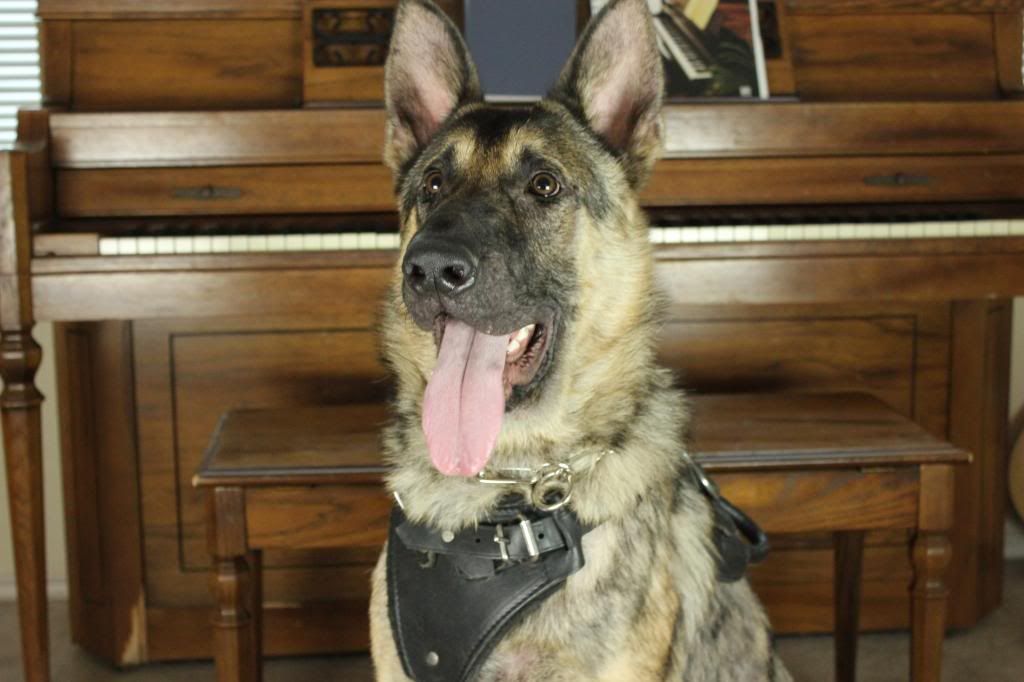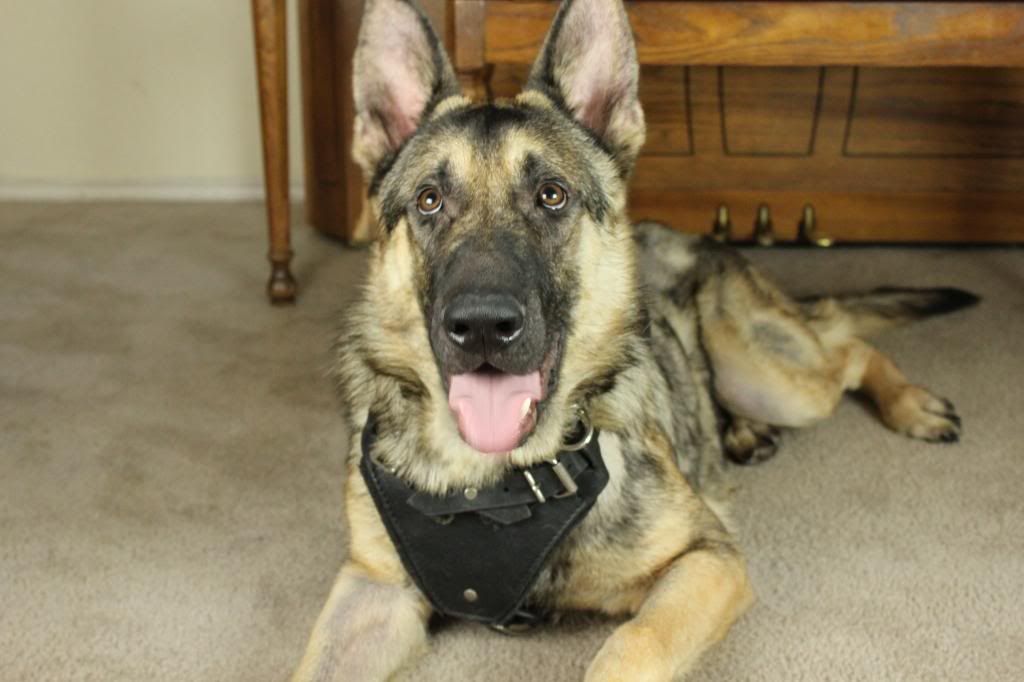 And heres an older picture of these to together
Right now Dax is 27" tall and 11 months old, Bruce is 25" and almost 3.
---
Last edited by bruce23; 01-06-2013 at

08:32 PM

.
Great looking GSD's! They look like they are inseparable.
---
"A House Is Not A Home Without A German Shepherd"
Yeah Dax loves Bruce, but in this case the feelings aren't mutual.
But he tolerates him.
great looking dogs, and very nice pictures. thanks for sharing
Very good looking pair.
---
Bear, Anna, Molly, Ossie, and The Countess Lisl von Schlaf

An Unhappy German is a Sour Kraut!
Thanks for sharing, I love #2... I get that look way to often lol.
---

To view links or images in signatures your post count must be 10 or greater. You currently have 0 posts.


Zoey- Adopted Belgian Malinois on 4/29/12
Princess- WGSD 3/15/01-9/21/11 Forever would've been to short...
Haha, yeah he does that when I tell him to "down".