Swimming pictures from today :)
---
It's soooo hot here today, over 100 degrees so I took the dogs swimming
(I hope these pictures are ok it's the first time I've tried to resize and post with photo bucket)
Yay swim - I think Mojo would love dock diving!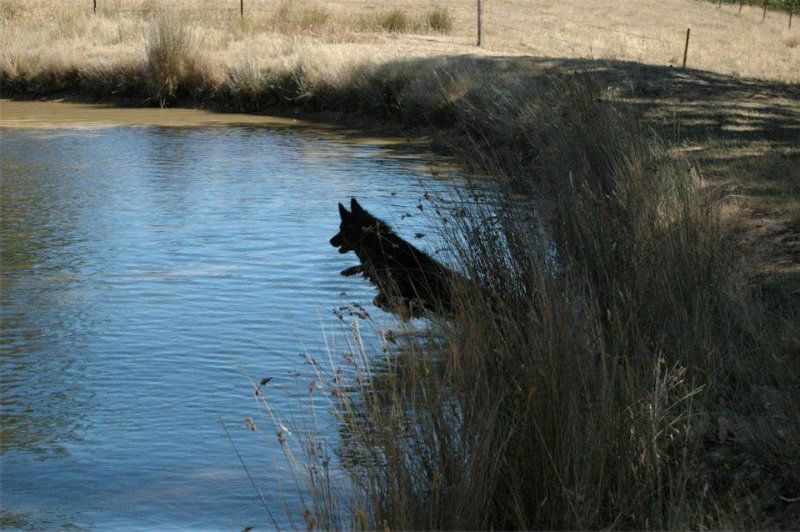 Hex playing with his bumper
Hex jumping in to fetch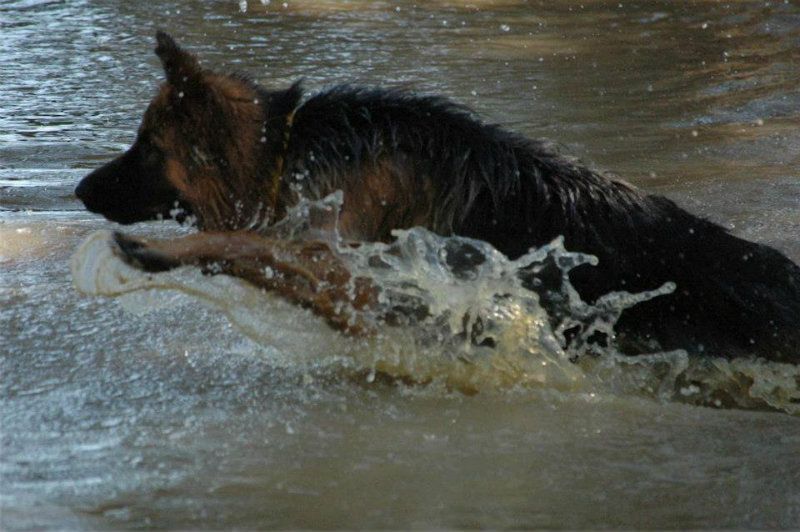 Mojo bringing back bumper
Got It !!!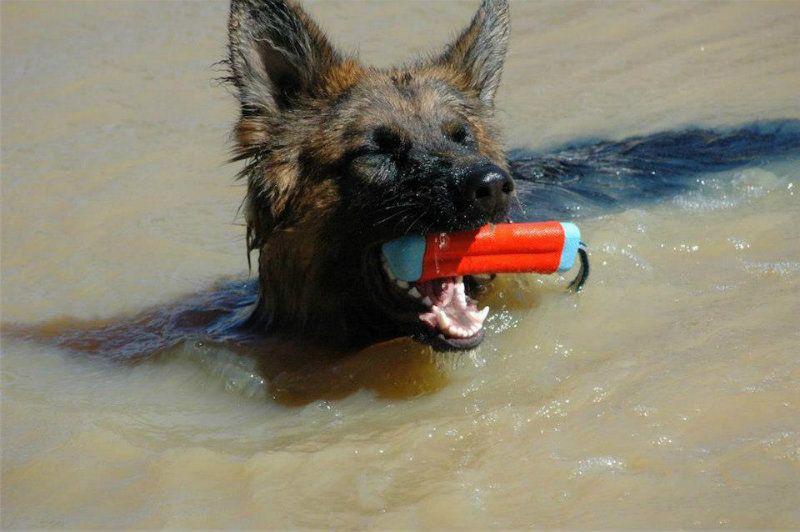 Yay tug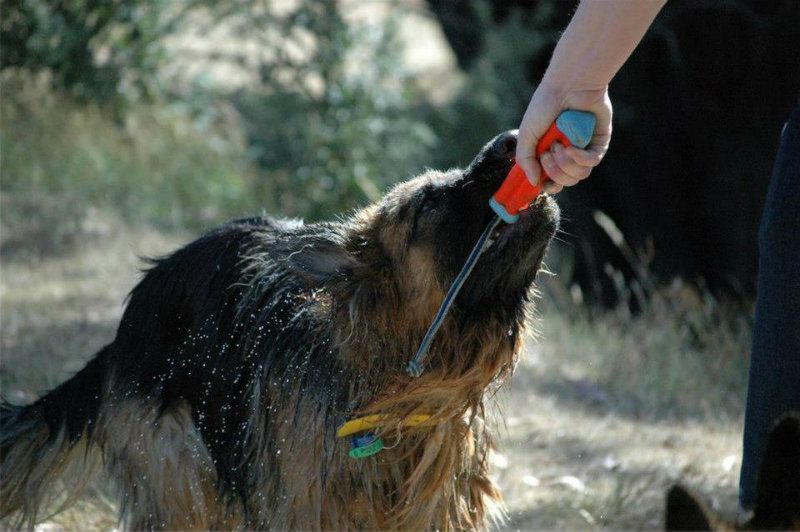 Mojo said "Throw it again"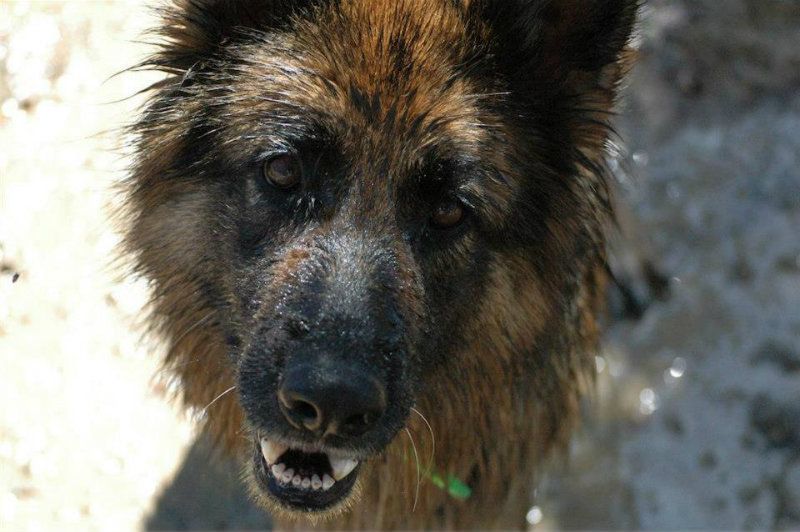 Nice fun pic's. Was -7 here when i took the boys out this morning !
Brrrrrrr -7 didn't sound so bad - till I converted it to Celsius LOL
that's darn cold!!!!
I wouldn't mind a bit of that cold right now, it's close to 11pm here and still nearly 80 degrees - trying to sleep is gonna suck tonight
Where are you? I wish I could get Rocco to swim. He's afraid of the water.
Sent from my iPhone using
Petguide.com Free App
---
Angela_______________________________
Danny (husband) ~ Samantha (daughter) ~
Rocco (GSD)
Lucky (cat) ~ Beauty (cat) ~ MuMu (cat)
OH I am so jealous!!! As much fun as it is to go sledding with Kyleigh, it was -27 yesterday with the windchill ... and the same today!!!

Your pics are great, your dogs are certainly having a blast!
---
Marion's Zoo-Kyleigh, Raylan-cat, Echo-TAG,
I think my dogs would prefer the -27 and I'd love to go sledding with them
They've never seen snow - I really will have to make the effort to take them to the snow this winter
They don't like the heat much, they went for 2 swims today and spent all day on their cooling mats in the kitchen in front of a fan LOL
Angelina I'm in Melbourne in Australia and this is the middle of summer for us
Tomorrow is supposed to get to around 105 degrees again *yuck*
Hex was very hesitant with the water to start with but we just let him play at the edge and threw the bumper just far enough that he could reach in and grab it - he slowly got more and more confident
He really only 'learnt" to swim properly about 3 weeks ago.
we are in kentucky in the states. It's 18F here. The dogs don't seem to mind the cold. But I think most of us want what we don't have. But unless you have the heat and cold extremes you don't seem to appreciate the temperate times. I have to admit, the double coats on my babys seems to lend itself to comfort during the cold more than the heat. Love your pictures!