Echo meets the baby
---
So my niece Audrey was born two weeks ago today. On Christmas day my brother and SIL brought the baby over...and Echo had a field day. He cried when he couldn't see the baby, and wouldn't leave her side. The pictures just tickled me pink and I figure my facebook friends wouldn't understand as much as you all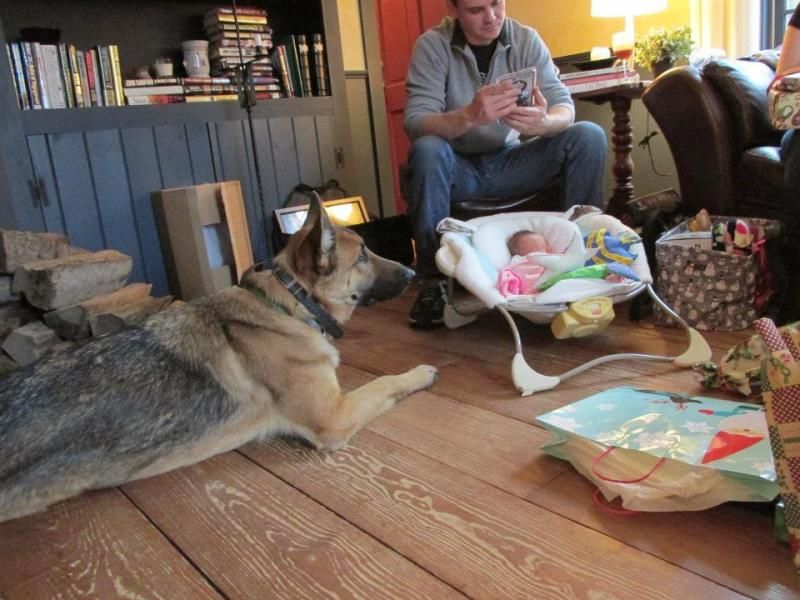 Removed oversized pictures
And one more, because she's just so cute...
---
Last edited by Lauri & The Gang; 12-30-2012 at

08:41 PM

. Reason: Removed oversized pictures
Member
Join Date: Oct 2012
Location: Fort Bragg, NC
Posts: 57
How sweet is that!! He is watching over her
I'm glad that your family doesn't mind the dog being around the baby!!
---
Misty- Samoyed Mix, Tannor- Golden Retriever CGC
Robyn- GSD CGC, TC, Midnite-GSD CGC,TC, Brennan-Golden Retriever CGC, Batman-Husky/Greyhound , Apollo-GSD
Great photos, I'm glad it went well
---
Shanna

My Pack:

Jasmine - Female Miniature Poodle - born Aug 15, 2010
Loker Delgado Von Stalworth - Male GSD - born Jan 26, 2012
Koda & Zazu - 7 year old male cats
Alex - Male Cocker Spaniel (rescue) - RIP Cuddlebug 2007-2010
To view links or images in signatures your post count must be 10 or greater. You currently have 0 posts.

Look at that baby watching the baby! Awwww!
More proof that this is the best breed. Period.
Thanks!! They have two labs, both of whom are wildly out of control, so they're all about introducing the dogs, etc. I was hesitant initially about Echo (he's still puppy-ish and can be a bit bouncy) so I had him on a leash initially, but he was SO careful and cautious... he just knew. He never even licked her (well...he licked her feet while she was in the carrier, lol). The picture where he's sniffing her, I'm standing right behind him with my hand right near his collar, lol. He was just perfectly content to watch her. Anywhere she went (into the other room to nurse, etc) he'd cry until he could see her
Knighted Member
Join Date: Jul 2012
Location: Ohio
Posts: 2,683
Quote:
Look at that baby watching the baby! Awwww!
More proof that this is the best breed. Period.
My thoughts exactly!
Crowned Member
Join Date: Jun 2001
Location: SouthEastern WI
Posts: 14,168
He looks like a great babysitter!
crap...apparently photobucket doesn't automatically resize facebook photos
Let's try the cute sniffing one again...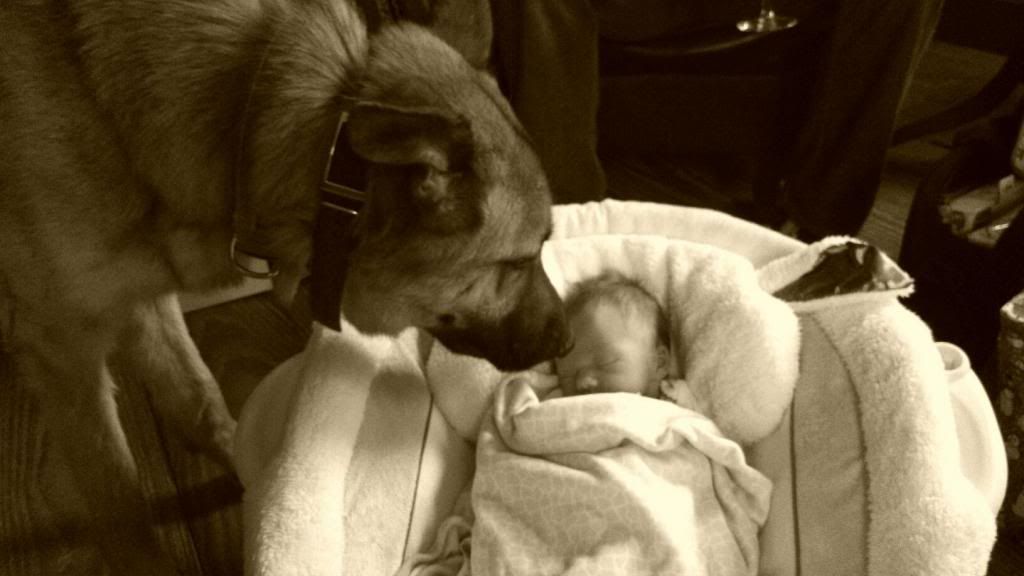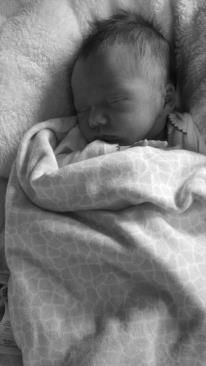 awwwww, such a cute baby. and echo is such a good boy!!!!!