Malinois pics you asked for on my other thread....
---
Couple people asked for pics, and hey, who doesn't like showing pics of their pup, am I right?
She's 4 months in the pic alone, 5 months in the pic with my wife.
Her name is "Combat" !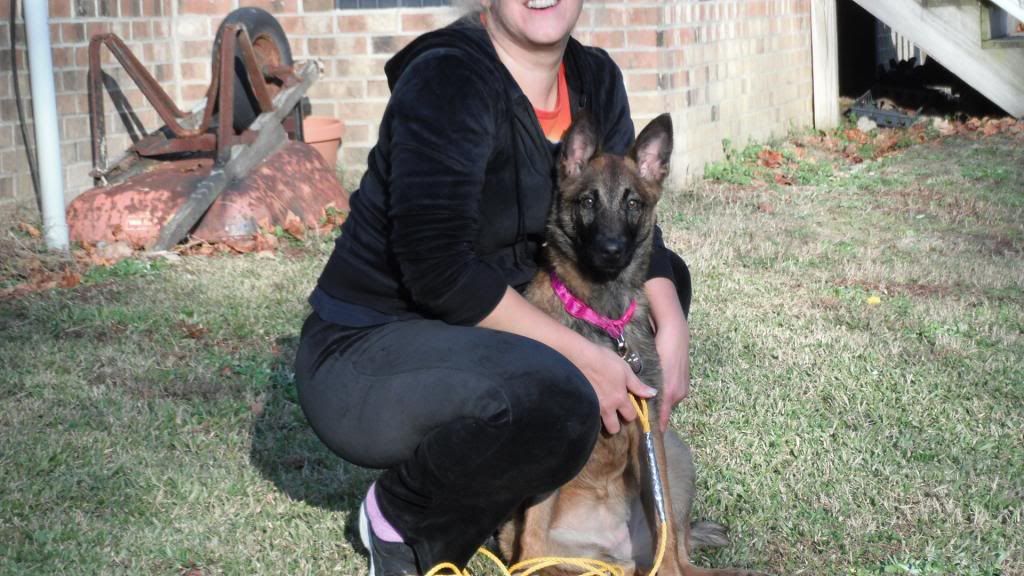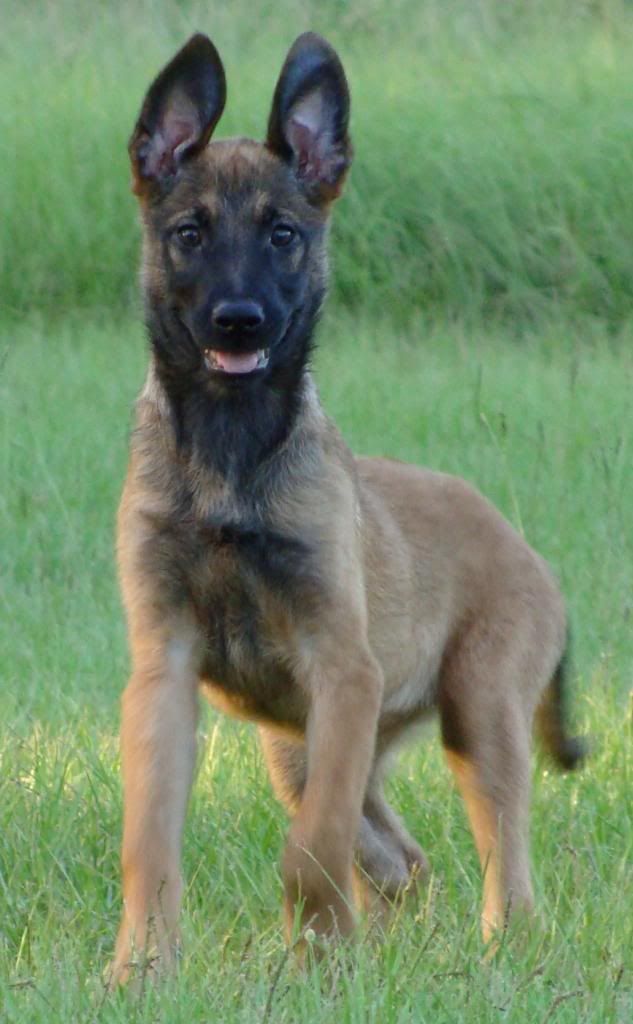 ---
Last edited by theteacher; 12-13-2012 at

09:09 PM

.
Welcome! Your pup is cute! But looks like trouble, LOL!
Thanks, we've had her 2 weeks tomorrow and she's just calming down and settling in to home life here. We bought her from a PSD breeder in MS and had her flown in. I think the plane ride really freaked her out, but she's adjusting well. The breeder is a 30 year K-9 breeder/trainer and she was put thru their basic obedience before we got her. But as everyone that knows Mal's knows, they are high prey drive and certain things are the way they are, that's a Mal. We're setting boundaries with each other, I always win....so far !
Oh she's a cutie!!!! Beautiful pup! Welcome and congrats on the little one!
---
Alyssa
-Zira (01/09/11)
-Pakros von Jagenstadt "Duke" (01/06/10) -CGC
-Storm vom EnZ (05/16/12)

Elite Member
Join Date: Nov 2010
Location: Tucson, Arizona
Posts: 1,131
What a cutie!
Debating on a mali for my next dog...
---
Chrissy

Pookie, Papillon 4/17/09
Kaiser, GSD 4/14/11
Cute girl!

I know about prey drive. I have to watch my girl around smaller children who only know how to run.
---
"And why do we fall, Bruce? So we can learn to pick ourselves up."
very very cute
---
Diane
Ozzie vom Kleinen Hain
Danger Danger vom Kleinen Hain aka Masi
Tranquillo's Kizzy
Jakoda's Kholee
"Angel" Jakoda's Bewitchen Sami CD OA OAJ OAC NGC OJC RS-O GS-N JS-O TT HIC CGC
"Angel" Steinwald's Four x Four CGC HIC TT
"Angel" Harmonyhill's Hy Jynx NA NAJ NAC NJC RS-N JS-N HIC
"Angel" Jakoda's Jagged Edge
She is beautiful, thanks for sharing her with us.
---
karen, mom to:
ace-gsd (bi-color) 6/14/2010
mandy-yellow lab 1/31/2009
dixie-shep/lab 2/21/2013

baby-terrier mix (waiting at the bridge)
Oh, she's a cutie! I love the name BTW...careful her name could be fitting
---
Bear GSD 10/16/11
Elsa GSD 12/23/03 - 11/10/11
To view links or images in signatures your post count must be 10 or greater. You currently have 0 posts.