Randoms :)
---
Some fun pics from Thursday..I was down to 3 dogs for 24 hours bc we dropped Kimber to be spayed as we decided against another litter. So I took Lexi, Zeus, & Kimber's pup Diesel that we kept up top of our property to play and took a few random shots.
Diesel sized Christmas tree: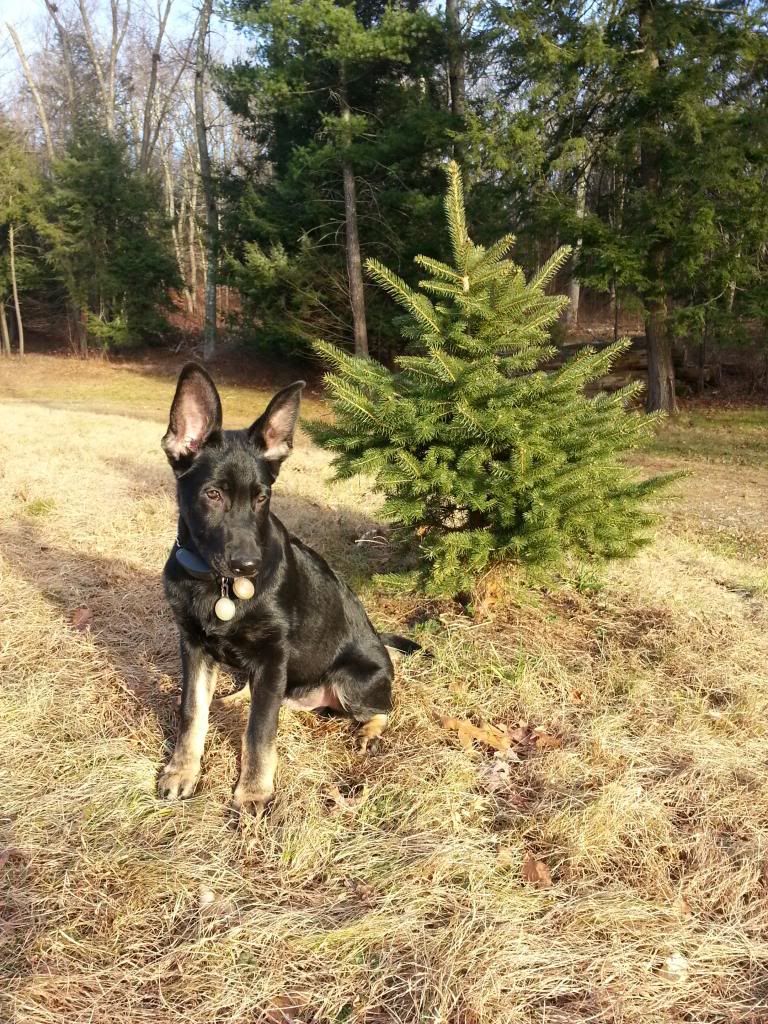 Diesel in a down stay (not perfected but we are working on time frame now):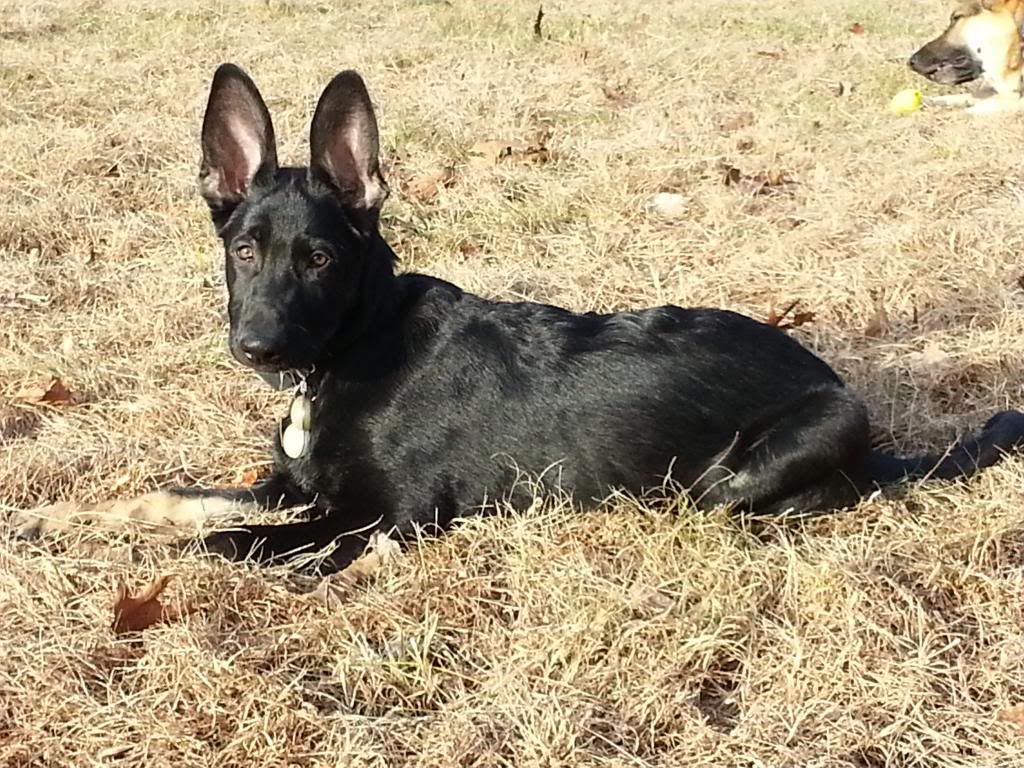 3's company again (for 24 hrs at least) Diesel, Lexi, & Zeus: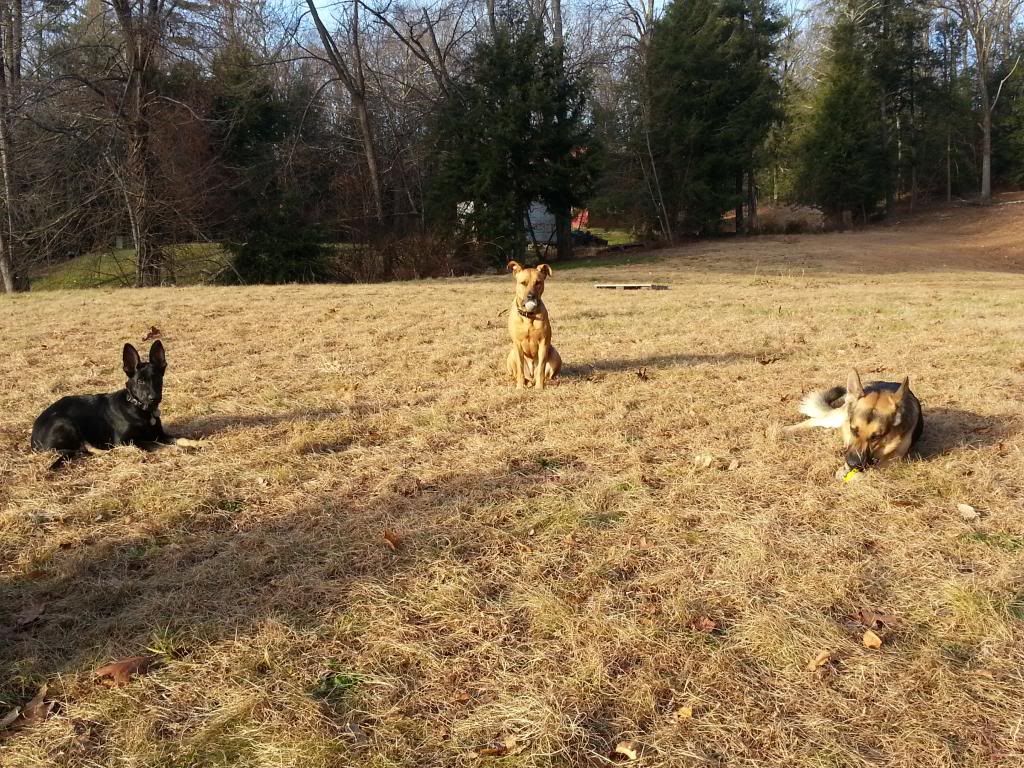 Lexi & her ball: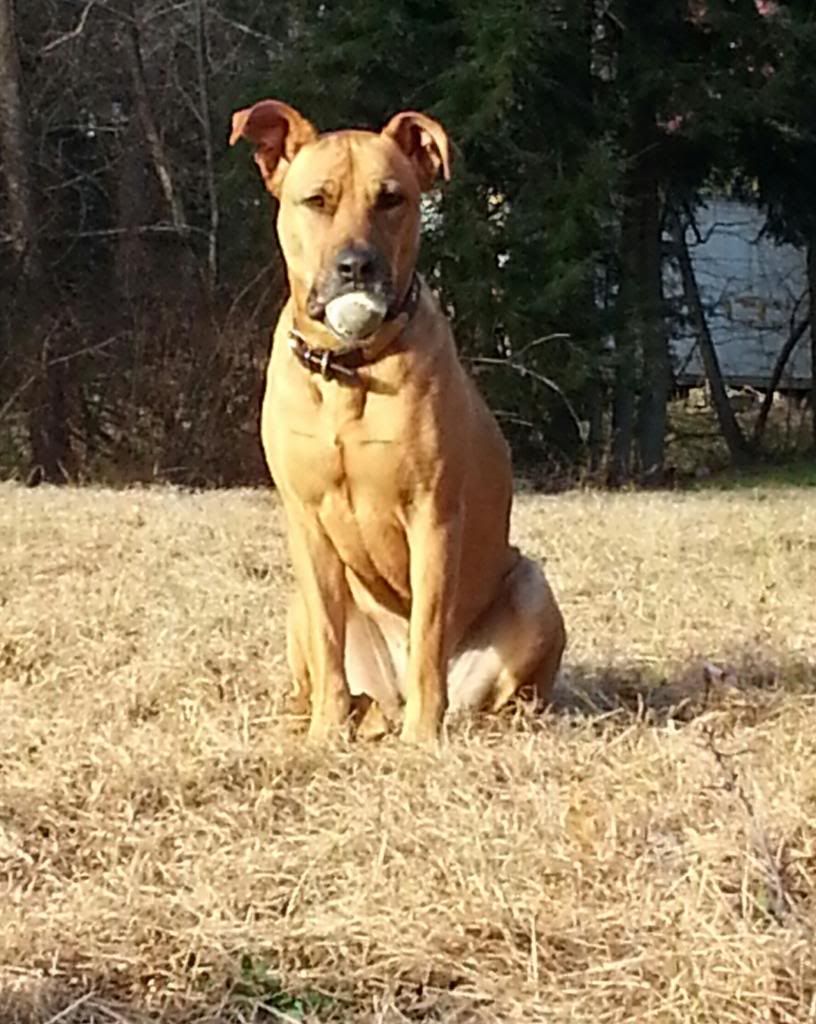 Zeus & Lexi: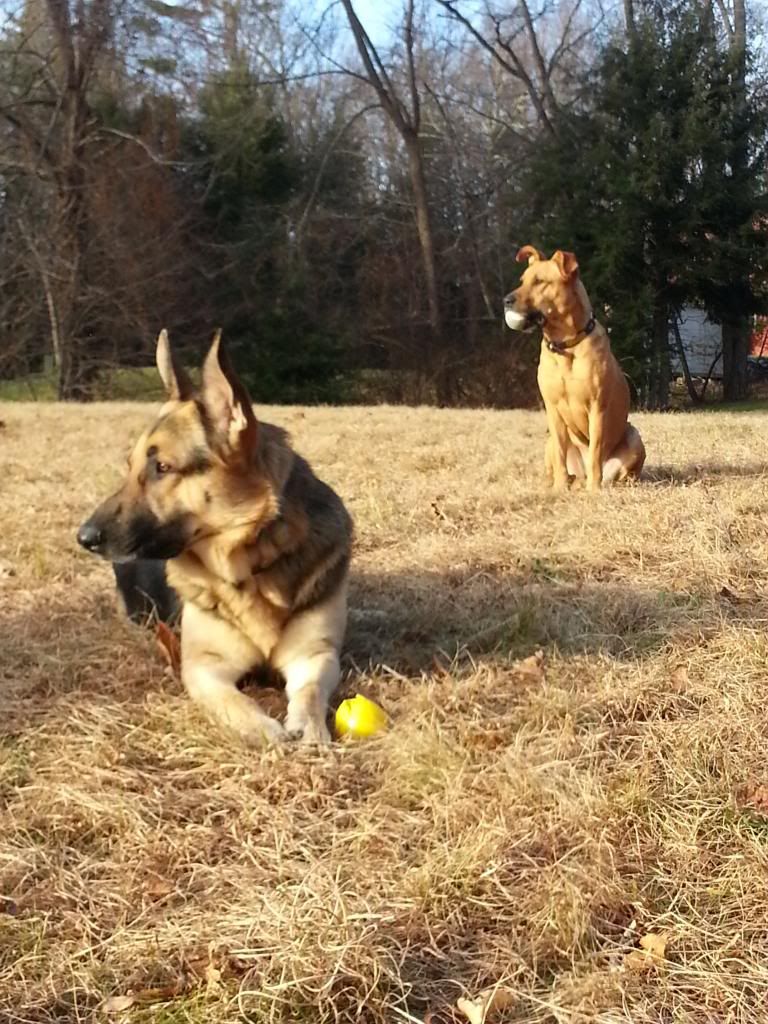 Pappa Zeus looking all regal: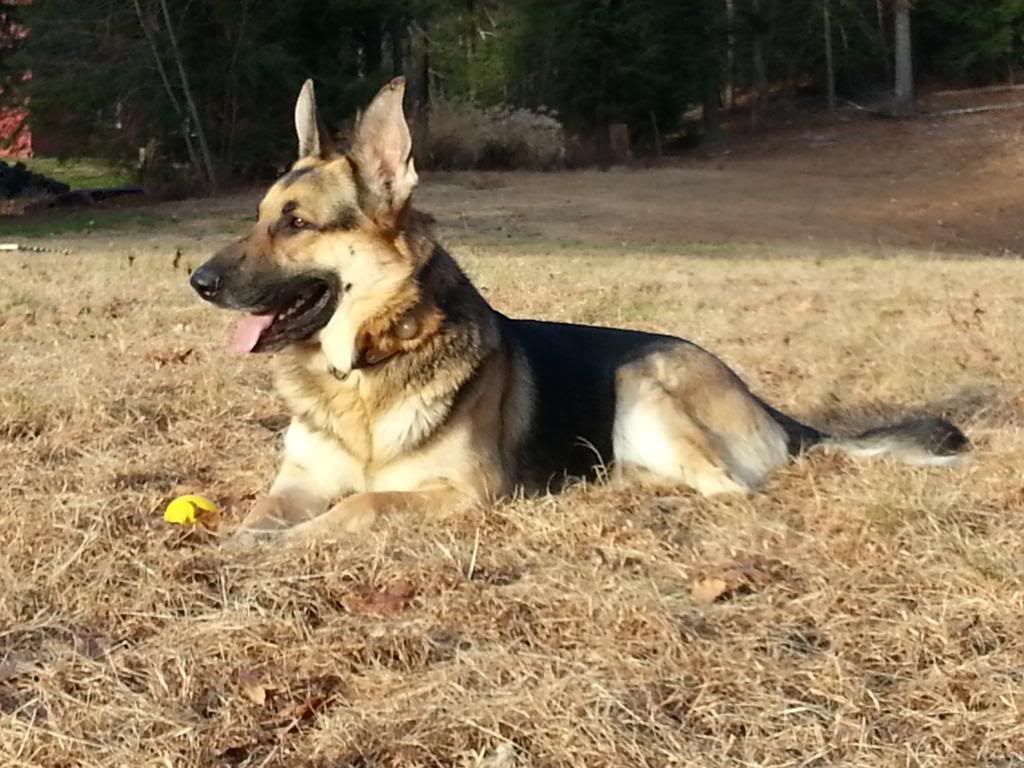 And a very tired Diesel after all that playing:
---
Lexi- GSD/Bull Mastiff
Zeus-GSD
Kimber-GSD
Diesel-GSD
___________________
Calvin- poyldactyl cat
Great shots!!!!
---
Carolina Johnson

To view links or images in signatures your post count must be 10 or greater. You currently have 0 posts.

Suddenly and I was one dog short..the mother of the puppy.. We have 4 dogs now..
I have to try my hardest this week on my day off to get all 4 to sit/stay for a group picture!! Well see how that goes as I'm slowing down myself..lol
---
Lexi- GSD/Bull Mastiff
Zeus-GSD
Kimber-GSD
Diesel-GSD
___________________
Calvin- poyldactyl cat
great pics!! Diesel is getting so big! I'm betting he can hear real good with those big ole ears
)
---
Diane
Ozzie vom Kleinen Hain
Danger Danger vom Kleinen Hain aka Masi
Tranquillo's Kizzy
Jakoda's Kholee
"Angel" Jakoda's Bewitchen Sami CD OA OAJ OAC NGC OJC RS-O GS-N JS-O TT HIC CGC
"Angel" Steinwald's Four x Four CGC HIC TT
"Angel" Harmonyhill's Hy Jynx NA NAJ NAC NJC RS-N JS-N HIC
"Angel" Jakoda's Jagged Edge