Silly play picture
---
Jerry playing with my mom's collie: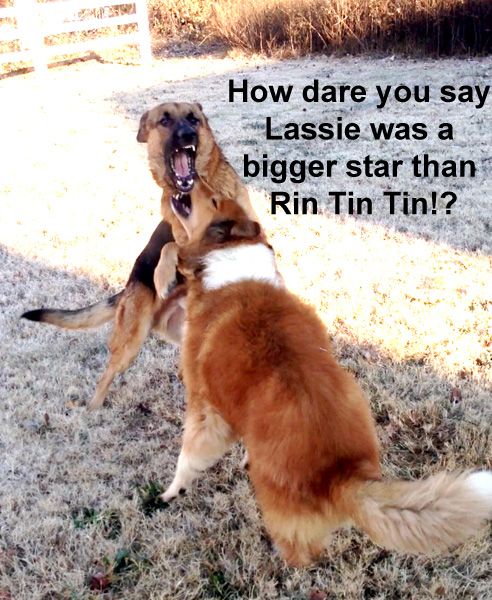 I love how vicious he looks.
---

To view links or images in signatures your post count must be 10 or greater. You currently have 0 posts.
Jerry, CGC - born 12/8/2009, adopted 7/7/2012
It's so fun to watch them play together. The collie will be 10 soon and being around Jerry seems to make her younger. She's become much more playful lately.
---

To view links or images in signatures your post count must be 10 or greater. You currently have 0 posts.
Jerry, CGC - born 12/8/2009, adopted 7/7/2012