Family Reunion
---
This past weekend Jazz had a one year reunion with her Sire, Dam and all but one of the puppies from her litter. Everyone had a blast and all the dogs got along amazingly well. It was a sight to see, 10 GSD's and a Chihuahua (the sire's owner brought a chihuahua along) all running around playing together.
I wish I would have brought my DSLR to get some better pictures, but unfortunately, I had to work that morning and didn't want to bring the camera to work with me or leave it in the car while I was working, so all I got were some iPhone photos. Hopefully all the pictures that everyone else took will be compiled and e-mailed around, as a number of the people there had nice cameras with them.
It was amazing how similar in color all the puppies turned out. All the females of the litter made it to the reunion, with the only puppy absent being the only male of the litter. Anyhow, here are a few pictures from the day:
Jazz and her sire, Ivan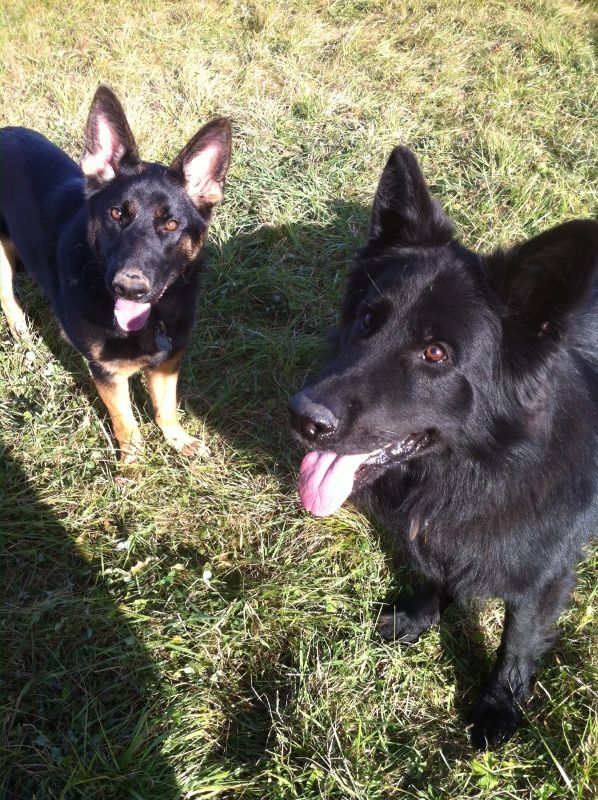 My wife, Liz, playing tug with Ivan as Jazz looks on: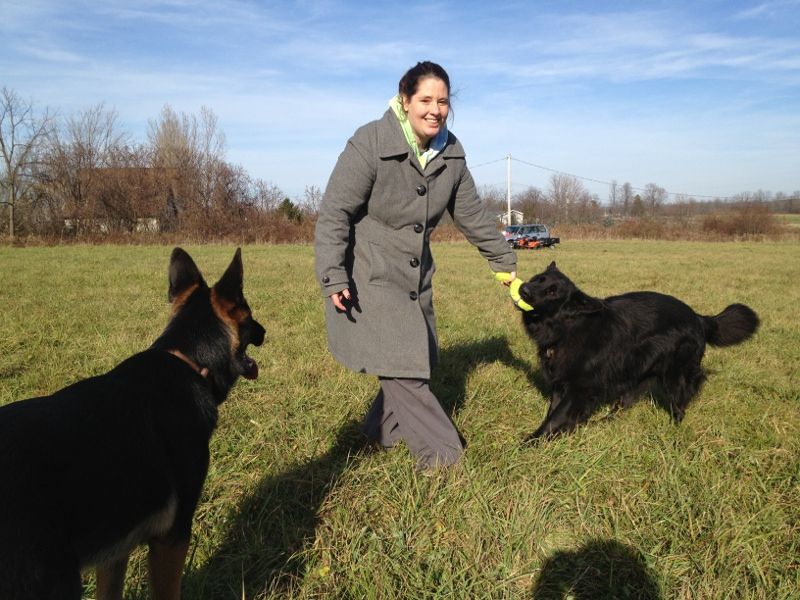 An attempt to get a group shot (that's me with the long hair in a ponytailk trying to get Jazz to sit facing the cameras):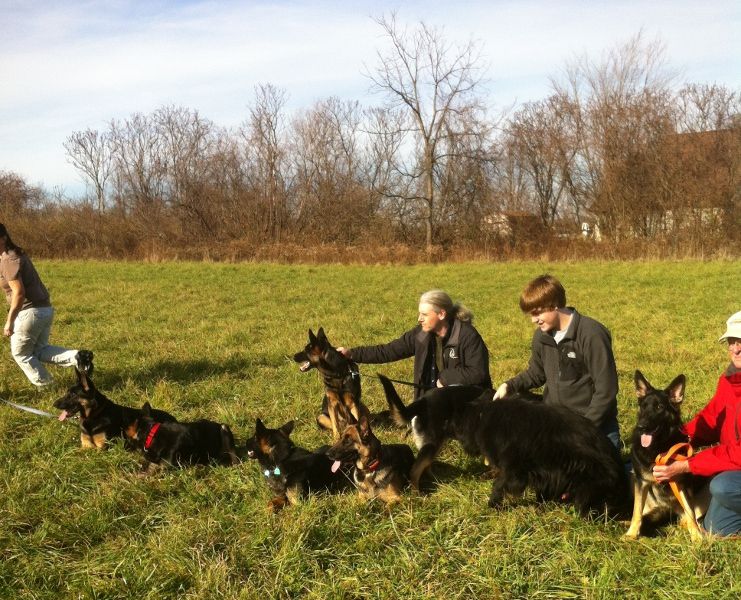 Another attempt at a group shot: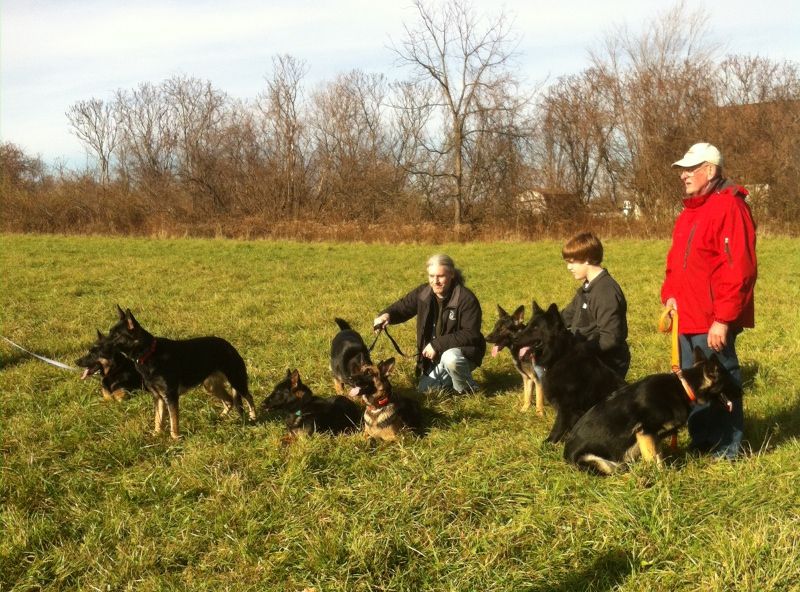 Oh wow
Look at all that beauty! Too many beautiful shepherds for so few pics!
Share mpre! (:
---
Kymmey
Mom To~ Dakoda (b/t GSD), Acheron (black GSD)
thats a whole lotta shepherds
very nice pictures, all beautiful dogs
Great pictures!!
---
"A House Is Not A Home Without A German Shepherd"
I got some better pictures of the reunion from Jasmine's dam's owner who organized and hosted the reunion. I downloaded the pictures and added them as a Picasa web album since there are quite a few pictures and didn't want to take the time to resize and post them all individually here.
If anyone is interested you can check out the gallery of pictures here:
Jasmine's One Year Reunion
or as a slideshow here:
Reunion Slideshow