Meet Noah!
---
Today I picked up my first German Shepherd; a white one named Noah. A few of you might have seen my previous thread from when I was looking for a German Shepherd, so Noah is the one! He was abandoned in a shack and taken in by a rescue. He knows a few basic commands which need sharpening, but he's very well mannered in every means. I'm really excited to start working with him on a lot of things! He does has a grain allergy, however.
Sorry for not being the best photographer. :P
(I hope my pictures are the right size!)
On the way home: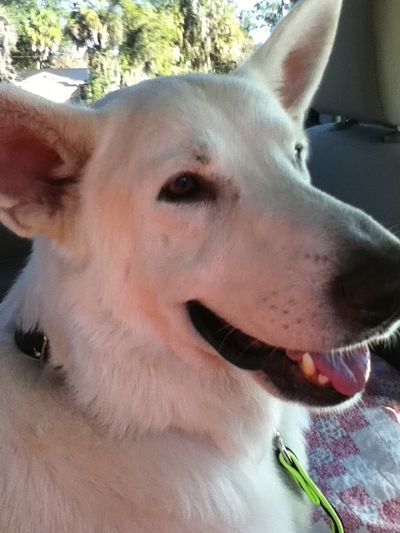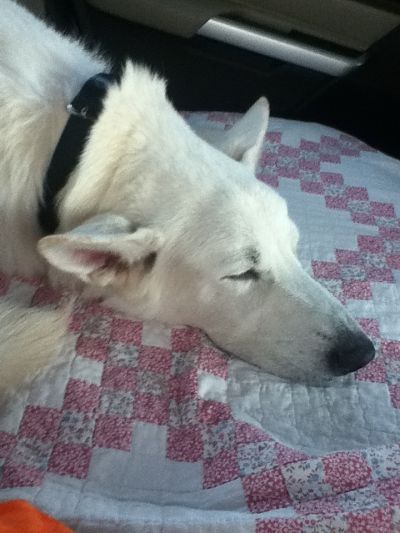 New home!: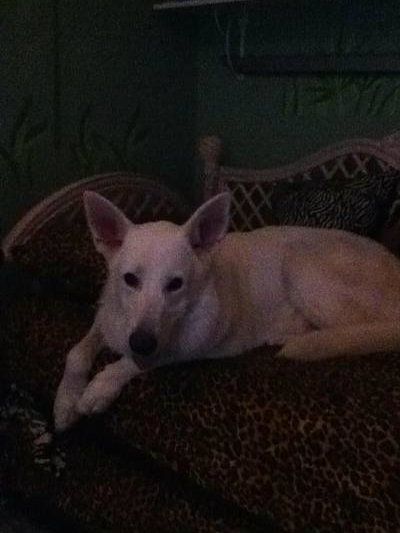 He looks pretty happy to have a new home
sweet looking dog!
Sent from my iPhone using
Petguide.com Free App
---
Odin ~ GSD
Zuri ~ German Coolie

Havoc ~ (aka "Super") GSD - Rest easy buddy.
Keeper ~ (rest in peace little stinker) (Aussie)
Banned
Join Date: Mar 2006
Location: Beautiful Pacific NW
Posts: 11,005
What an awesome dog! Congrats and thank you for adopting a rescued dog
Junior Member
Join Date: Jun 2012
Location: Spokane Valley, WA
Posts: 34
What a handsome guy! Looks quite happy too, enjoy him.
Thank you for giving the handsome Mr Noah a forever and loving home. I'm sure you two will make lots of beautiful memories together.
---
karen, mom to:
ace-gsd (bi-color) 6/14/2010
mandy-yellow lab 1/31/2009
dixie-shep/lab 2/21/2013

baby-terrier mix (waiting at the bridge)
handsome boy, looks mighty comfy on that couch
thanks for giving him a home.
---
My pack:
Heinrich (b. 12-10-06)
Blaise (b. 10-06-08)
Sadie (b. 02-08-10)
Jerry Lee (b. 05-08-10)
Emila (b. 04-12-11)
Kodey (b. 04-03-12)
Thompson (b. 11-21-12)
Phee (b. 04-29-13)

To view links or images in signatures your post count must be 10 or greater. You currently have 0 posts.

Thanks everyone! He is settling in nicely.