My dog decided to run
---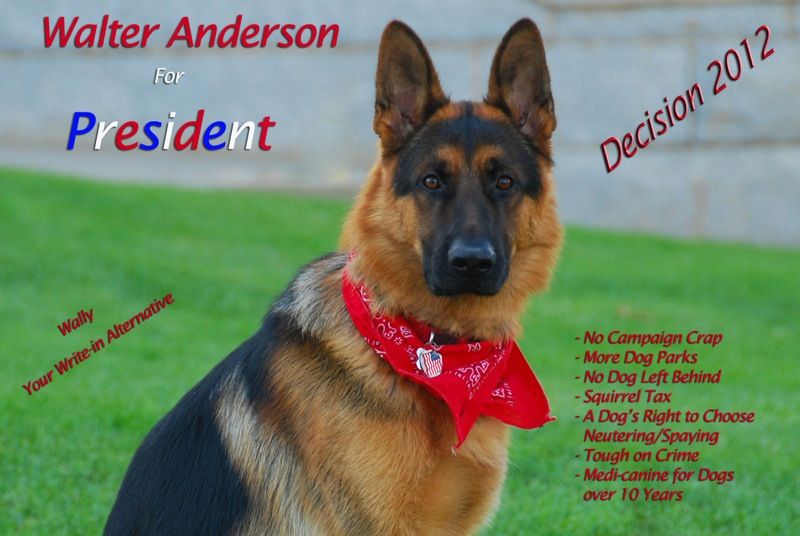 Love it! He has my vote as well!
What a hunk!!!
---
Kymmey
Mom To~ Dakoda (b/t GSD), Acheron (black GSD)
Master Member
Join Date: Jul 2001
Location: oklahoma
Posts: 988
Finally a trustworthy candidate!
That is too cute! Wally is a beautiful boy...I think I've told you that before...
---

To view links or images in signatures your post count must be 10 or greater. You currently have 0 posts.
Jerry, CGC - born 12/8/2009, adopted 7/7/2012
I'll vote for him even though he is not wearing a suit
I will vote for him, just one important question, is he loyal? that would be my deciding factor...
---

To view links or images in signatures your post count must be 10 or greater. You currently have 0 posts.

To view links or images in signatures your post count must be 10 or greater. You currently have 0 posts.
, Mar 19, 2011

To view links or images in signatures your post count must be 10 or greater. You currently have 0 posts.
Prince vom Gildaf "Charles" August 16, 2012