Nzo your magicking must really be strong since you look very grown up. I missed your blog but realize w/ all your magic and games your a busy guy. Happy Halloween Handsome boy.
---
Daisy 11/26/99-7/25/12
Miss Chevy Cruz - 1/25/2013-1/29/15
Thunder -1/25/13 -7/25/15
Lucky-GSD -Rescue -2/16/03 - 03-21-16
Charlie- GSD-Rescue - 7-4-12
Nzo, I think you're very cute and a little naughty. You should be able to make a lot of noise with the metal bucket.
---
Scarlett WGSD 2/07 CGC TDI(retired)
Paige Husky/GSD mix 2/95-12/08

If you are going through hades, keep going!
Member
Join Date: Jun 2012
Posts: 77
Nzo here
Iíve been hearing some really funny noises over the last few days. They sound like thisÖÖ.WHIzzzzzzzzzBANnnnng. Iím not scared of them and they donít make me barkÖ.I sleep through the donkey snoring every night so Iím already used to loud noises. I donít know what makes the noise but every time I hear them I find some sticks in The Garden to add to my favourite stick collection.
Here is me with some of my new WHIzzzzzzzzBANnnnnnng sticks.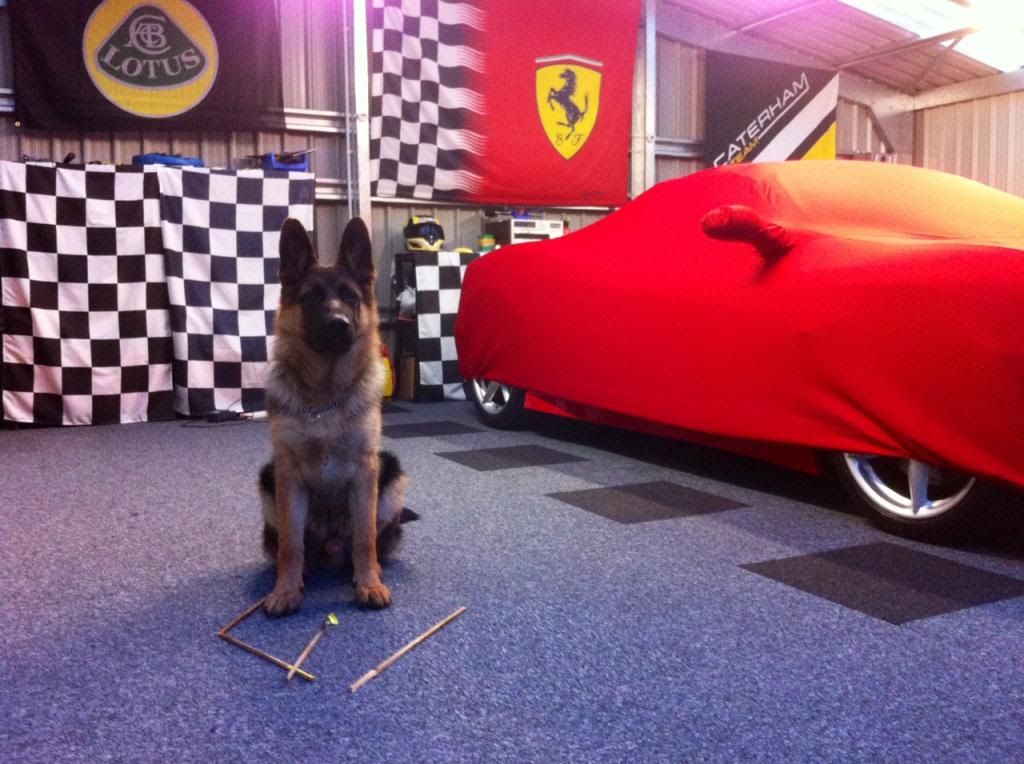 Well I told you I donít think I can walk on water. So Iíve been practicing so that next time I see those white feathery things Iíll be able to catch them. The donkey practiced with me but he only goes up to his ankles anyway so no fear of him not being able to breath! I went in to my shoulders!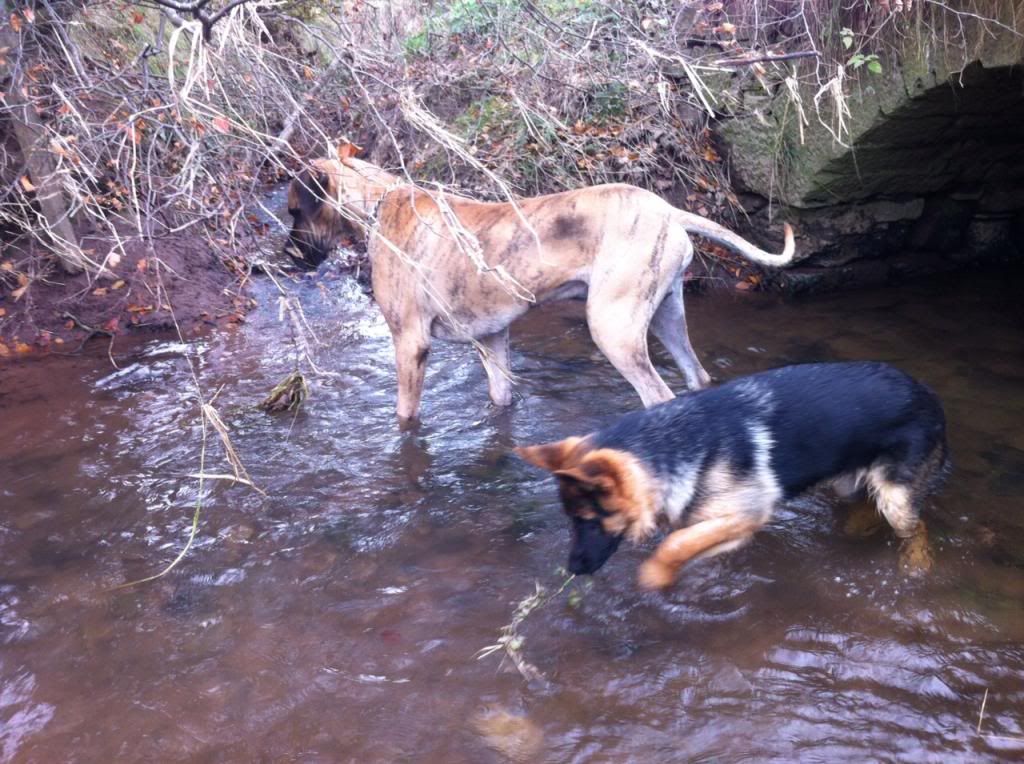 Master and Her throwed some sticks into the water from one side of the bridge and then ran to the other to see which stick came out first! Well I did a spoily sport on their game and picked up the sticks before they came out of the bridge so only I know who wins the game. See me moving so fast that I am all blurry.
That will teach Master to swap my plastic bucket for a metal one. I think he is trying to set me a challenge!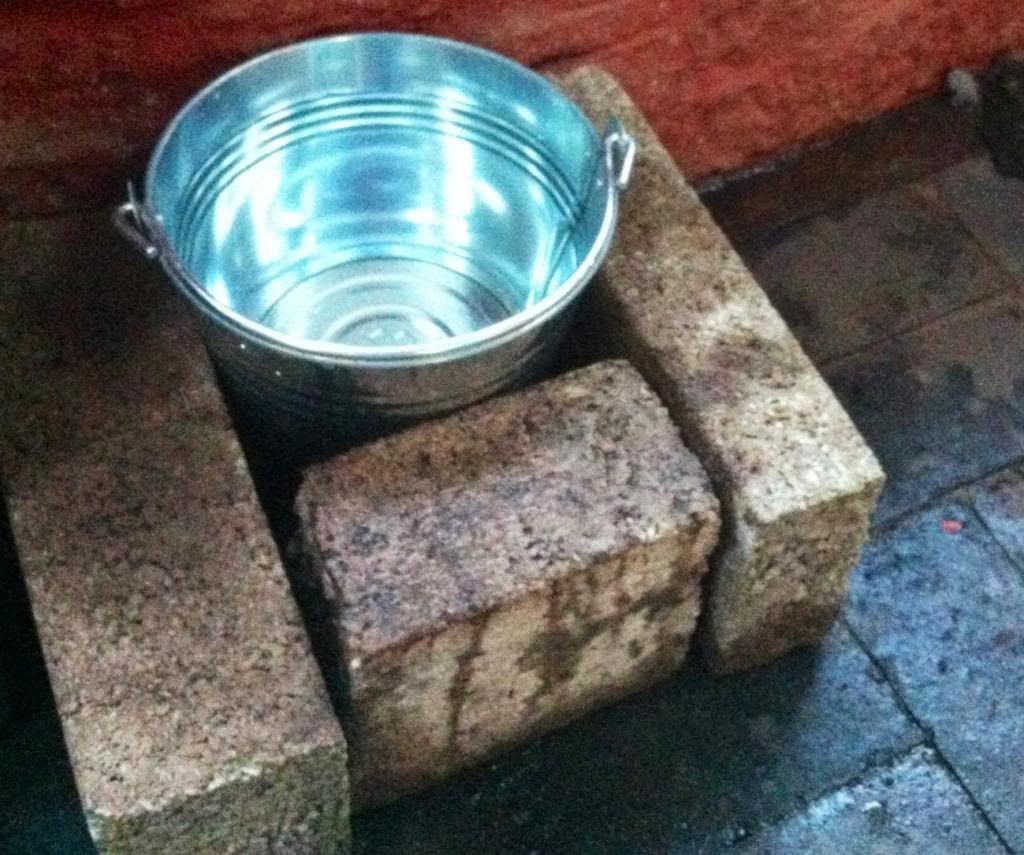 Nzo
Member
Join Date: Jun 2012
Posts: 77
Nzo here
Iíve been playing with some of my favourite sticks from my stick collection this week. I have one favourite stick and lots of other favourite sticks too.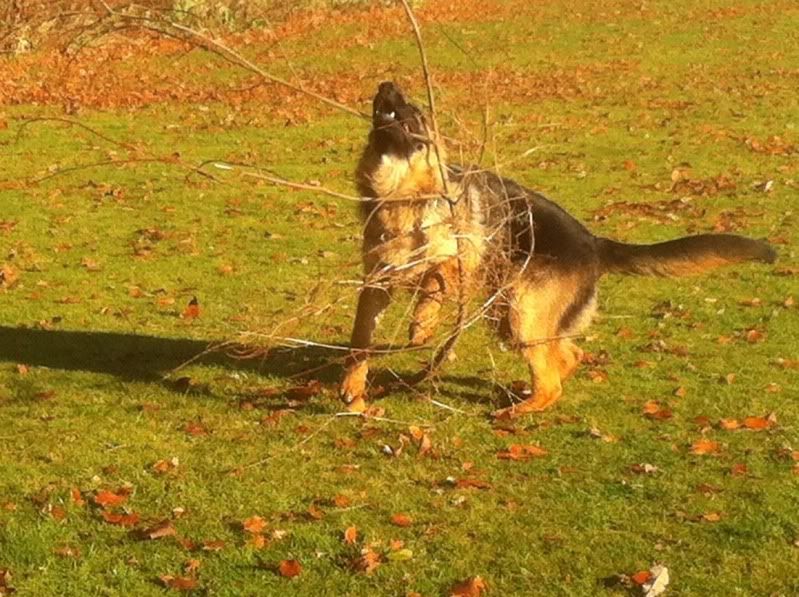 Iíve discovered that Master and the donkey both like sticks too!
This is me finding Masterís stick collection. He didn't hide them too well.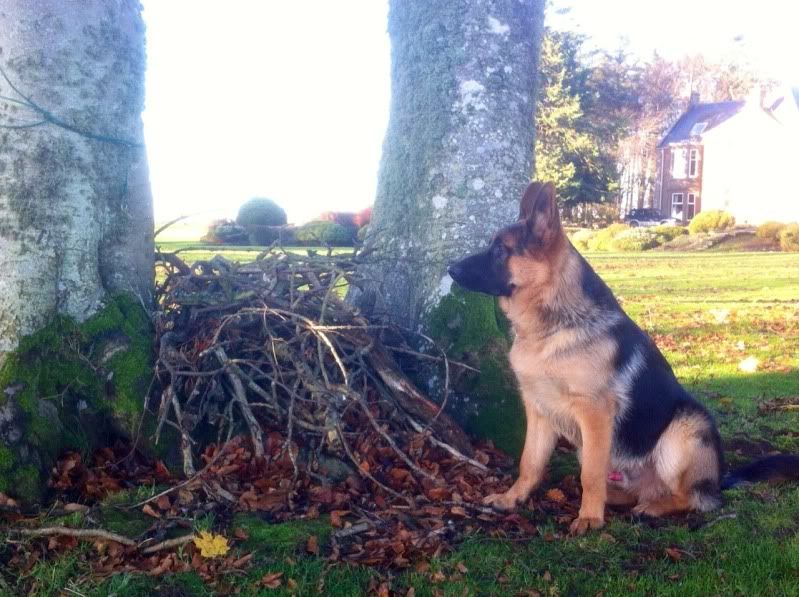 Here is the donkey guarding one of his sticks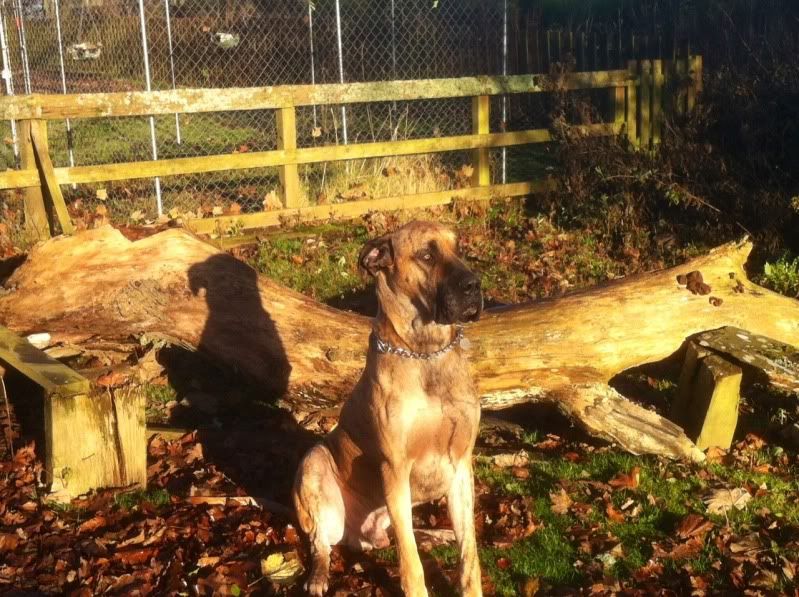 But I'm am so clever that I found the donkeyís secret stick collection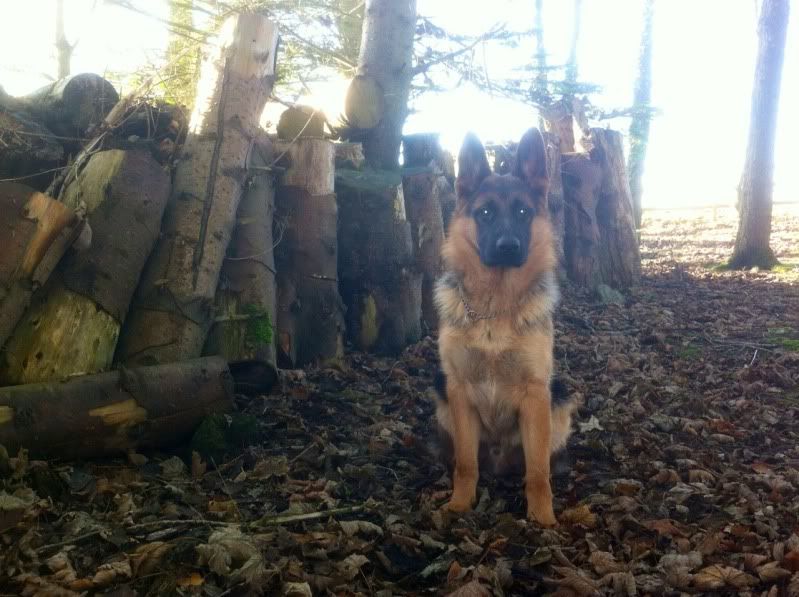 and what he dosnt know is that Iíve got an even biggerer stick collection than him and its growing biggerer all the time!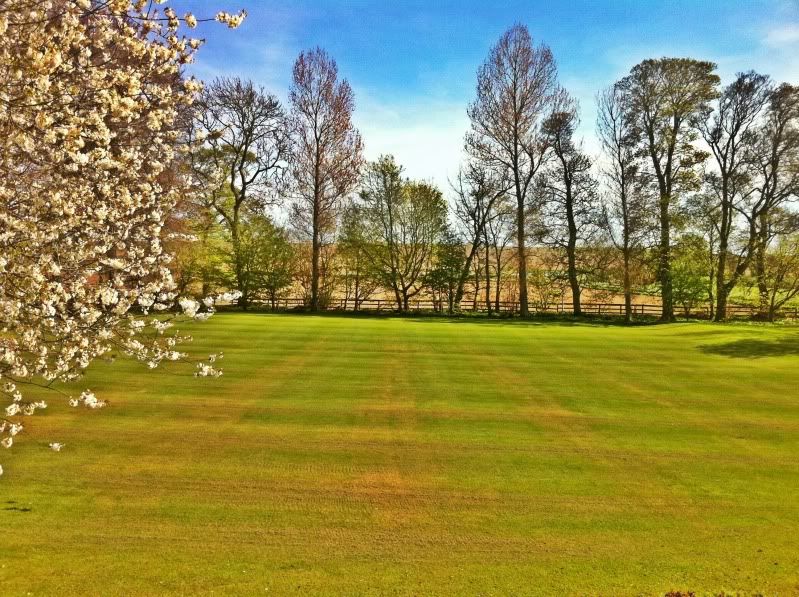 I still go to training each week with Her but somehow I donít think she understands why we go there. Ive trained her to take me every week but she tries to stop me from having lots of fun with my friends there and she dosnt give me so many yummy treats even when I jump up at her and try to try to stick my nose in the treat bag. I think I needs to keep taking Her to training cos she still has lots to learn.
I've been watching those white feathery things to work out what they are.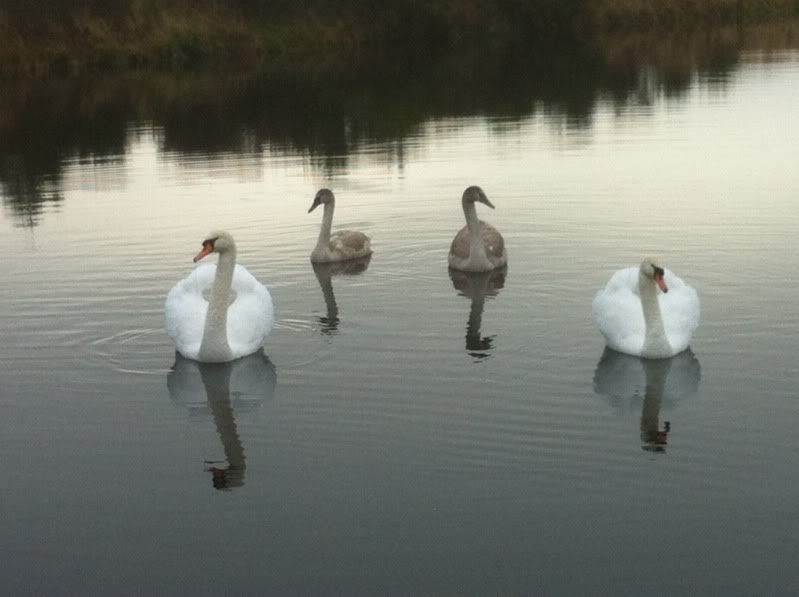 They must be snakes cos they hiss and spit at me just like the snake in the garden. I like to run around with the garden snake in my mouth. I would like to run around with one of the pond snakes in my mouth too but I just have to catch one first.
Nzo
Nzo certainly has grown.Where are you from to have such pretty grass?
Member
Join Date: Jun 2012
Posts: 77
Nzo here
I've invented white stuff! I've invented lots of it and I did it while I was sleeping.
I'm not sure what white stuff is. I was going to ask the donkey if he knew but I expect he has no idea. So I was going to name it.....he haS NO idea....but thats too long so I'm calling it sno for short.
I like sno. Its the best thing I've invented so far. I can do so much with it.
I can hide in it.....bet you cant see me!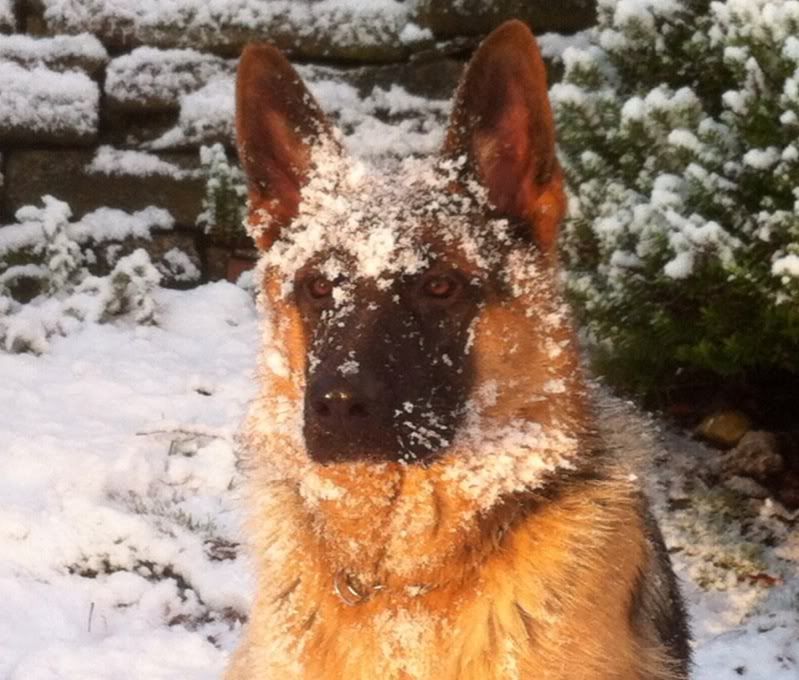 I can fly over it.....weeeeeeeeee.
I can play with it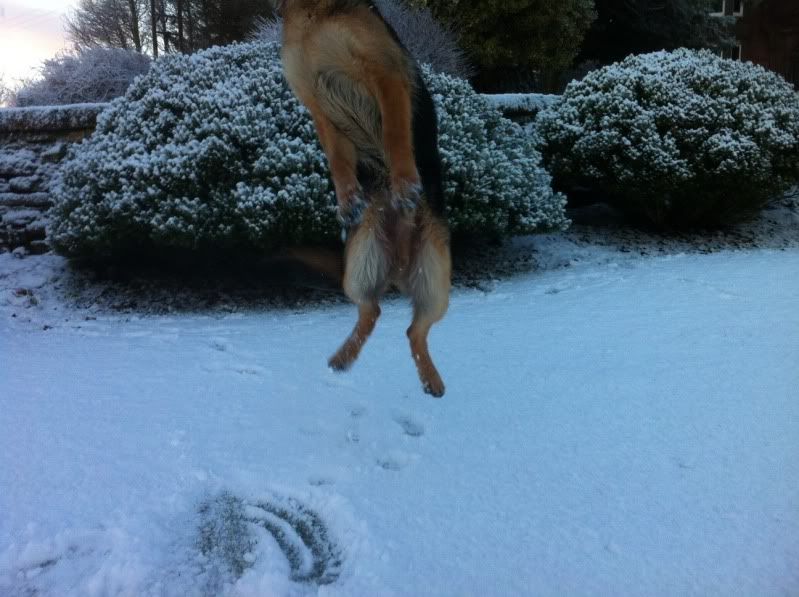 I can even eat it!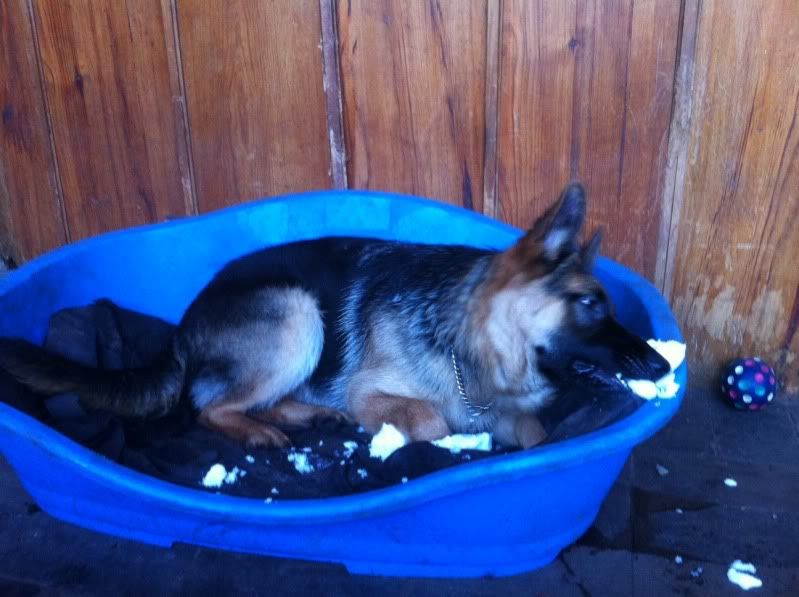 Its soft and hard, and dry but also wet. It can even walk on water!!!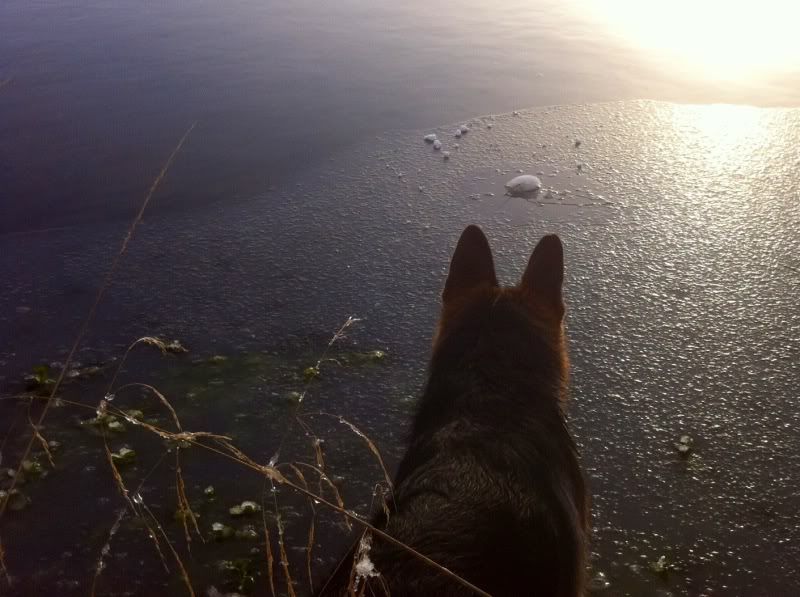 How clever am I to invent something that cool!
I took some sno to my bed with me to keep it safe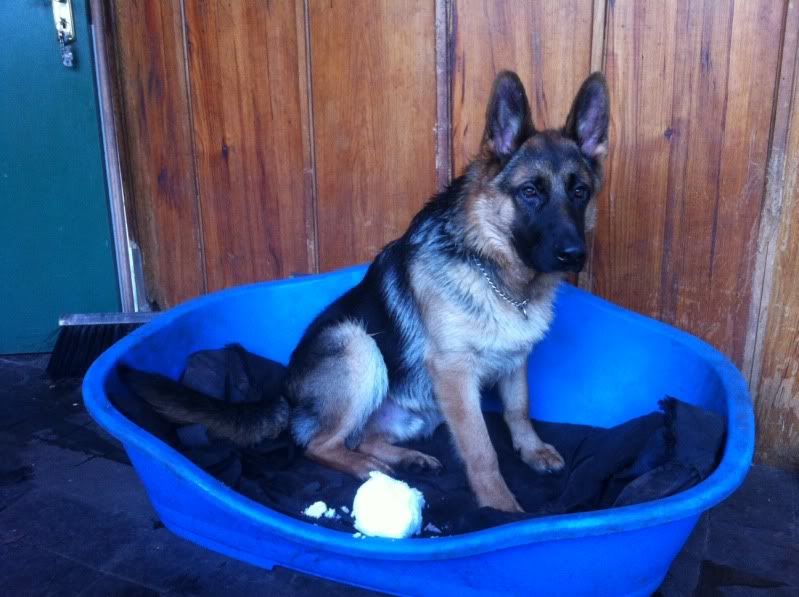 but I think the donkey came over when I was sleeping and stole it because when I woke up there was just a wet bit where the donkey must have stood to eat my sno........but at least there was lots more of it outside for me to play with. I hope I invent some more of it tonight even though it does make you really really really tired.
Nzzzzzzzzzzzzzzzzzo
Member
Join Date: Jun 2012
Posts: 77
Nzo here
I think I have been a very good boy today.
I have heard that sometimes a big fat man in a red suit comes to The House to try to steal things.
Master must of heard of him too cost he was wearing a jumper with the manís face on so that me and the donkey would recognise him too.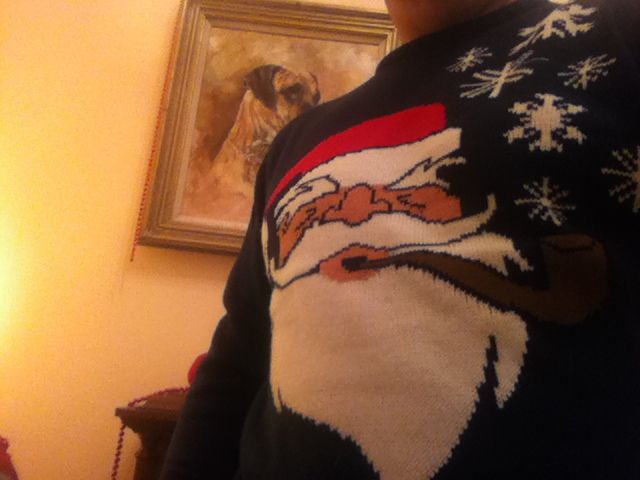 And the giants have some wanted statues that look like him too so we dont forget his face.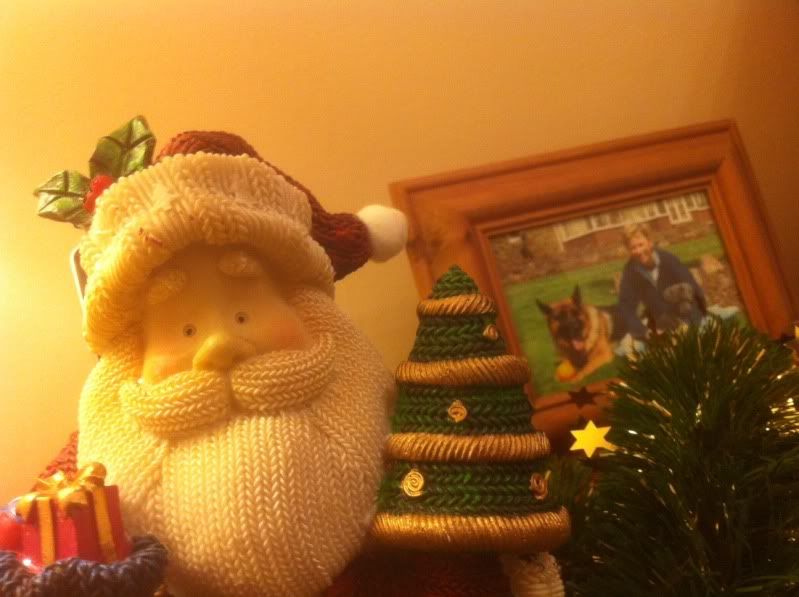 I heared a strange noise last night, a bit like lots of donkeys standing on the top of The House.
When I went out I found the big fat burgler from Masterís jumper trying to break in and steal things from the house. He had lots of things in a bag which he must have stealed from another house already.
He came down a ladder into The Garden and the donkey tried to tell him how to get in
but I tried to stop him...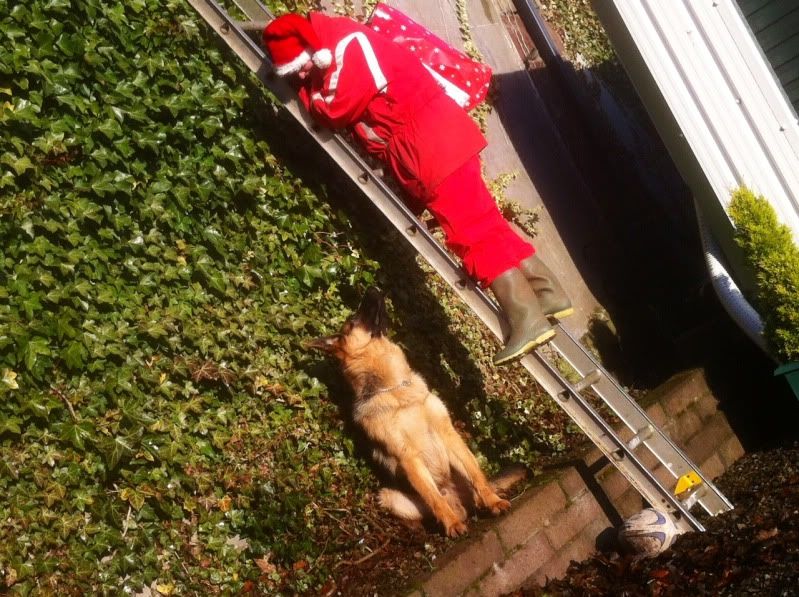 I think he was trying to get over to here but I stopped him.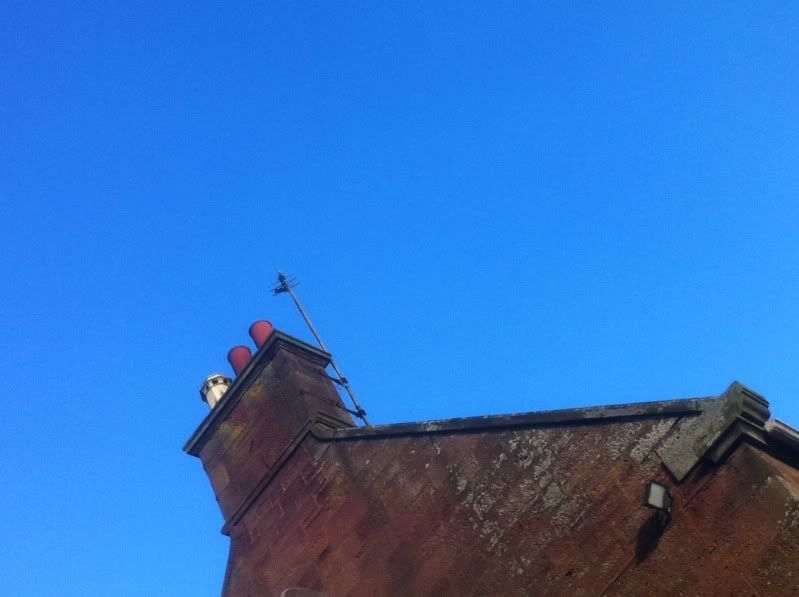 I chased him through The Garden.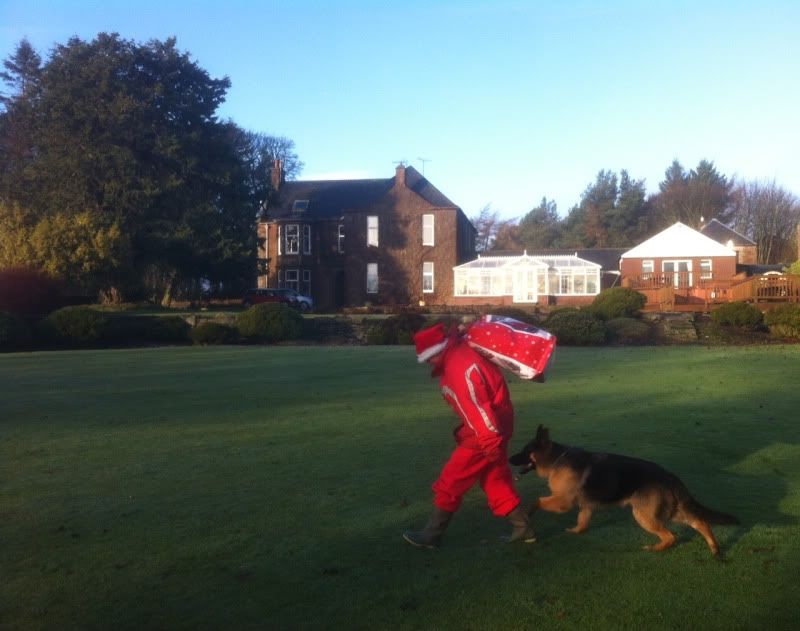 He tried to hide in The Woods but I finded him there too.
I made a loud woof which made him run away....but I got his hat!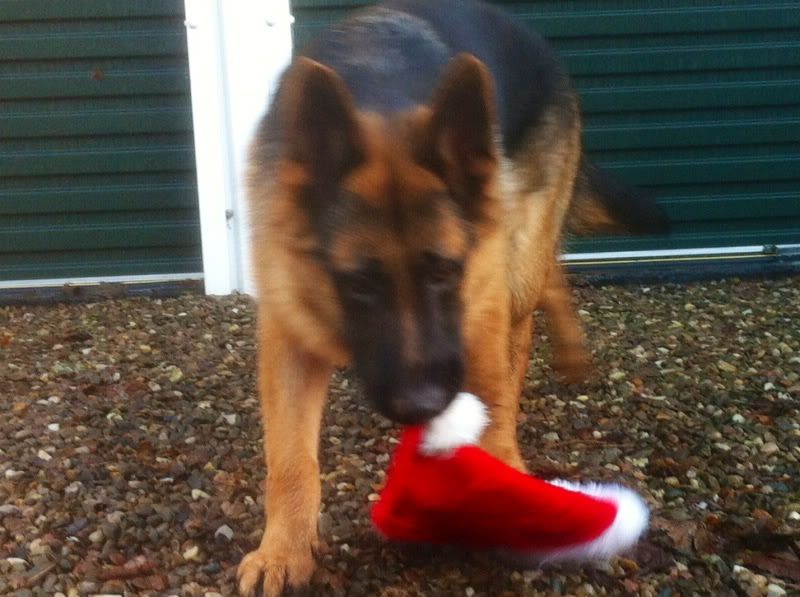 I think Master and Her are very happy with me but not happy with the donkey cos I think he was trying to help the burgler. I tried to tell them that I think him and some other donkeys were making the funny noise on the top of The House last night.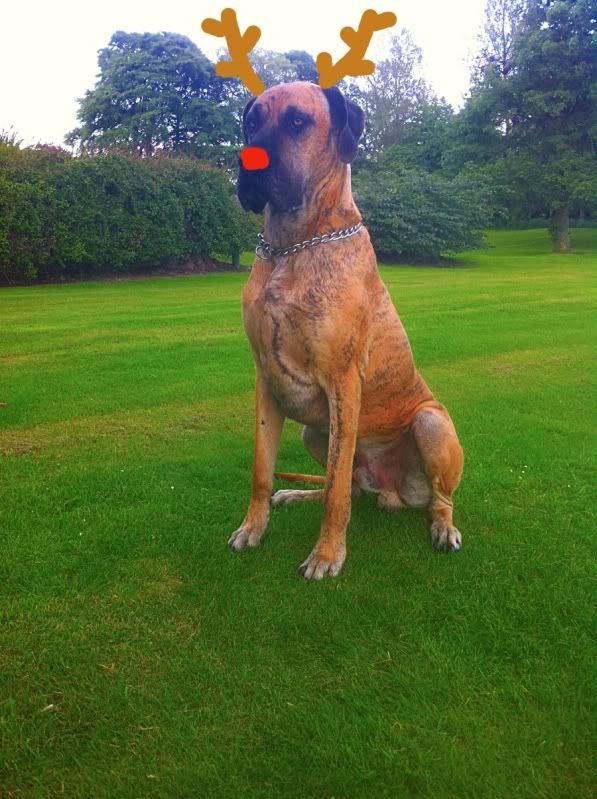 In fact he looks just like another of Master's Wanted statues
So its lucky that I live here otherwise that man would have got into The House and stole lots of things from Master and her and spoiled their day.
Bah Humbug
Nzo
Merry Christmas Nzo. Good job on keeping the house safe. BTW I love your stick collection.
---
Daisy 11/26/99-7/25/12
Miss Chevy Cruz - 1/25/2013-1/29/15
Thunder -1/25/13 -7/25/15
Lucky-GSD -Rescue -2/16/03 - 03-21-16
Charlie- GSD-Rescue - 7-4-12
I absolutely LOVE reading Nzo's blog. Please keep it up
Knighted Member
Join Date: Jul 2012
Location: Ohio
Posts: 2,683
LOVE Nzo's blog!! You've gotten so very big!