Manteca CA - Male 21mo old Purebred Working Line
---
I rescued a 21mo old PURE BRED working line male German Shepherd from a family member who could no longer care for him.
He was just neutered in august and is a GREAT dog, I really wish I could keep him but I already have a 100lb+ GSD and a 100lb+ Doby, both males, 3 big dogs is a little much not to mention 3 males.
My wife and I are looking for someone who is going to give him a good life, preferably has an active lifestyle since this is a high energy pup, and allow him to be an indoor/outdoor dog since thats how he was raised.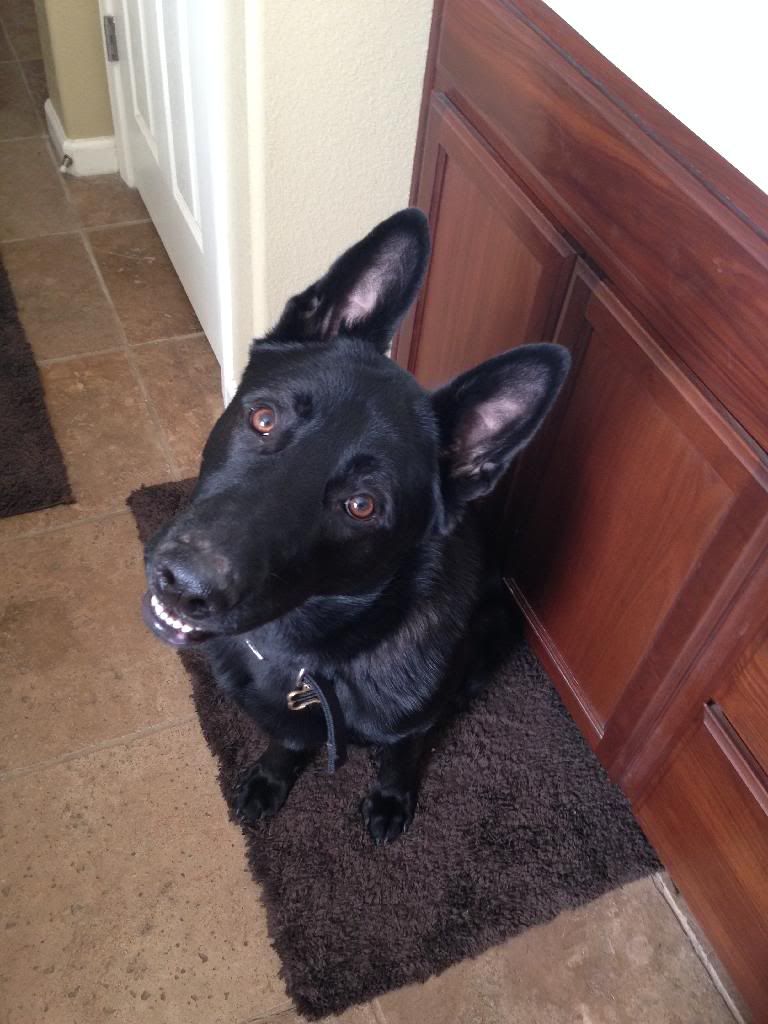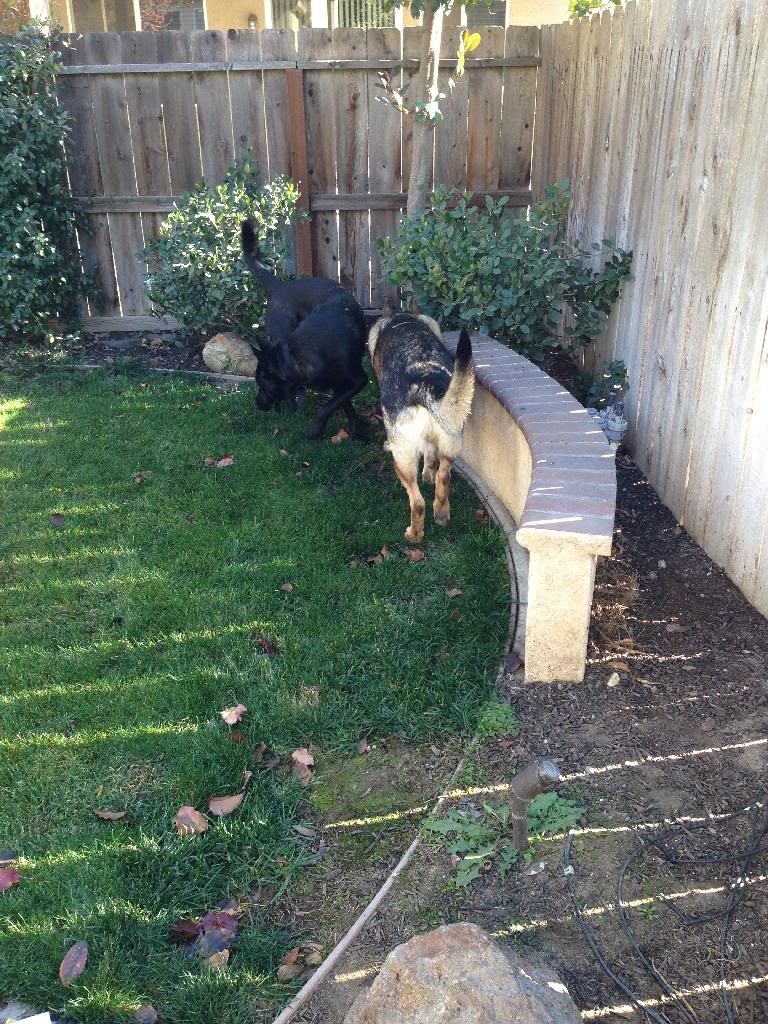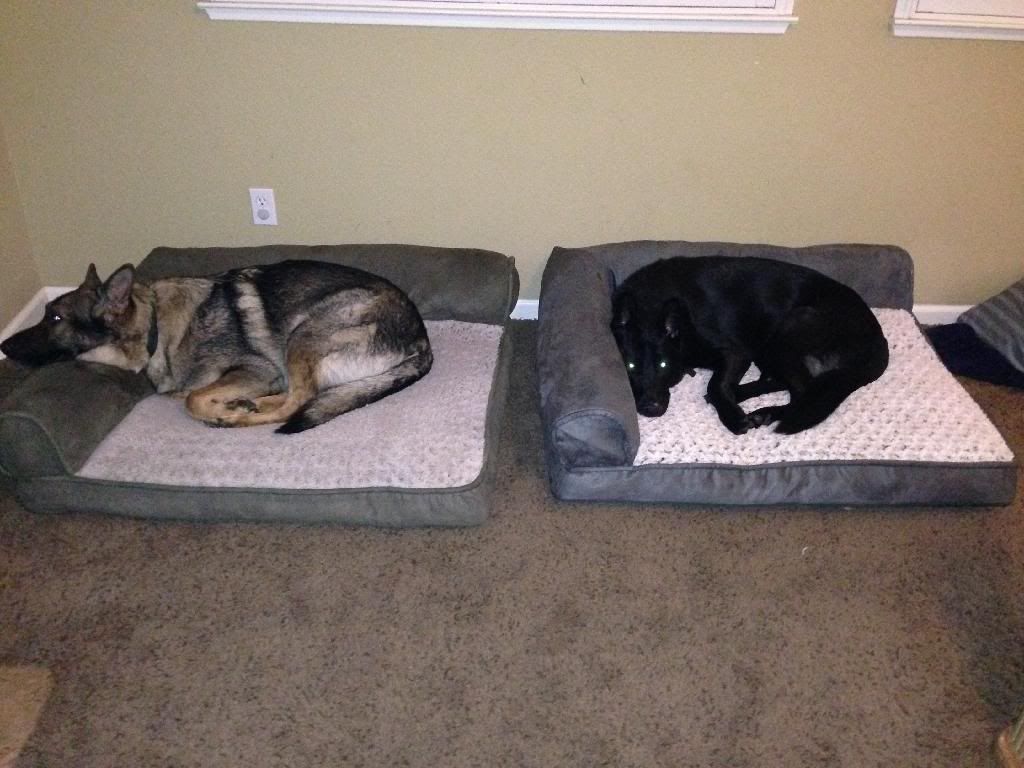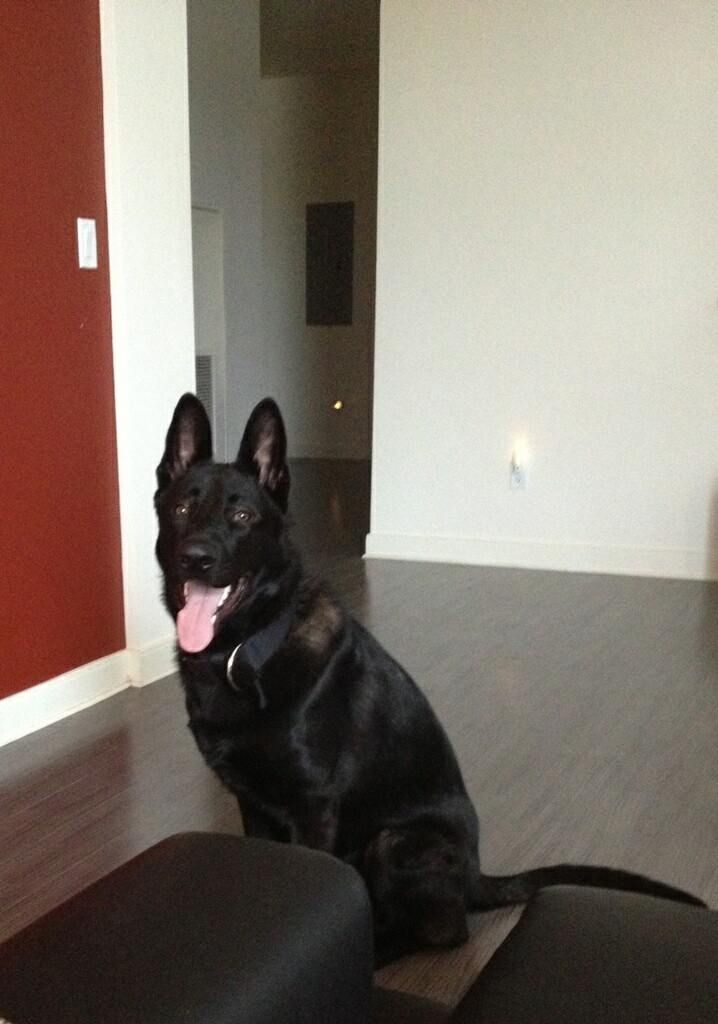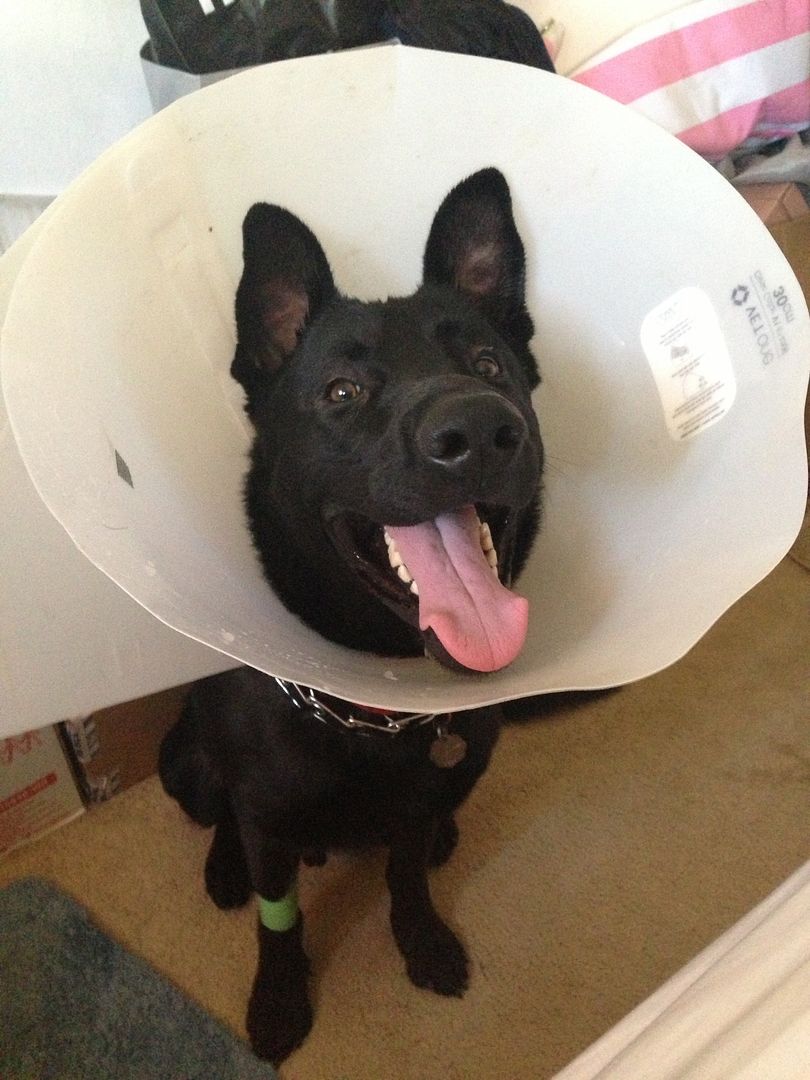 CLICK THIS PIC FOR THE VIDEO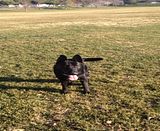 I am waiting a for a callback from his breeder to see if I can get his pedigree.
He is black, not black sable
Have any sports clubs in mind I could contact?
I'm on the other side of the country so you'll need to look for clubs in your area.

why is he faded out over his back? is that a reflection?