Please, please allow me another German Shepherd oh boyfriend of mine!! :P
My handsome 22 1/2 month old boy. His birthday is on the 14th of July, woohoo!!.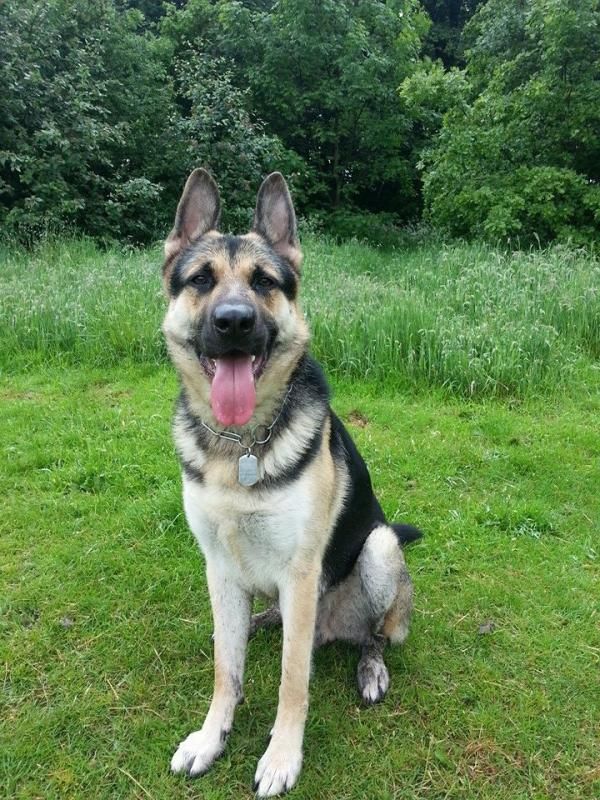 This was a photo my 30 month old daughter took. Ignore my skinny legs, lol.
I love his face in this one. He pulls this face whenever i talk about his friends Lizzie, Jackie and Diesel :P.