selzer
one last phone pic from the weekend, Elena and Karma
---
Karma will be one at the end of January, so 10 months old
Elena will be seven in the beginning of January: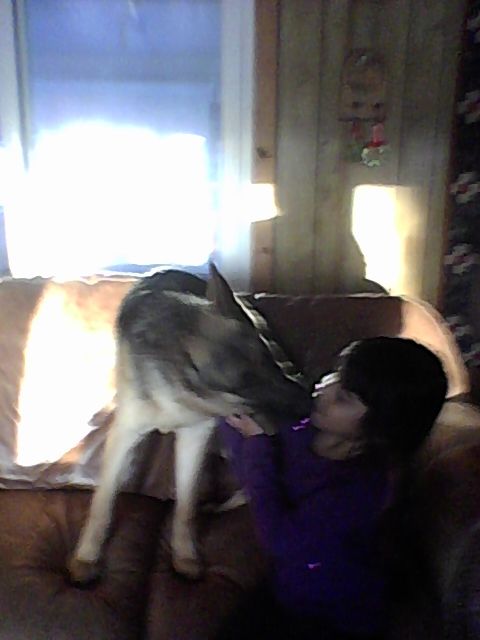 I have another where both girls are hugging eachother on the one end of the couch while the puppy is a blur on the other end. They are smiling like crazy though. They love the critters.

Thanks for looking.