Konotashi
Pics/Slow Mo Video of Ring 3 Dogs from NARA Championship
---
I wish I could have gone all three days! It was really neat watching the dogs. I only got to watch the Ring III dogs (all malis) and they were very impressive.

Also got to talk to someone about the breeder I picked out's dogs, and he works all of them in PSA and is currently working a dog bred by her in ring. Had very good things to say about the breeder and said her dogs are awesome. Only 'bad' thing he said was that he didn't agree with the pairing the breeder chose for a ring dog for me. Told me that if I got a puppy from her (one of my flyball teammates is a friend of his and she said he'd likely be glad to help me pick out a pup) then I'd have no problem competing in the higher levels of ring.


Anyway, here's a couple of pics.

Long jump. (This was surprisingly the part the dogs seemed to have the most difficulty with).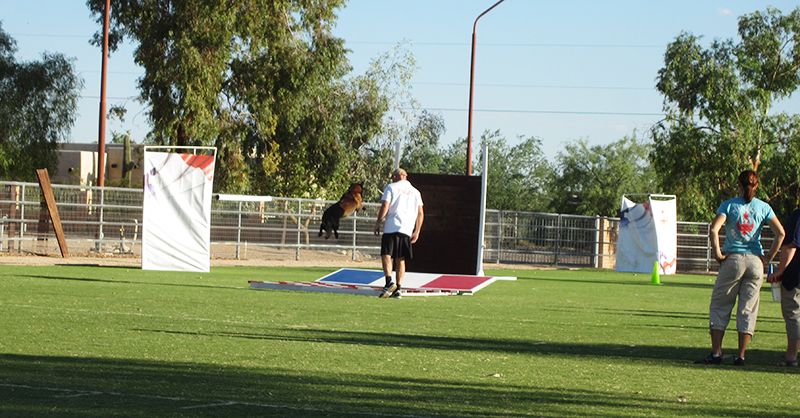 Off-lead heel with muzzle.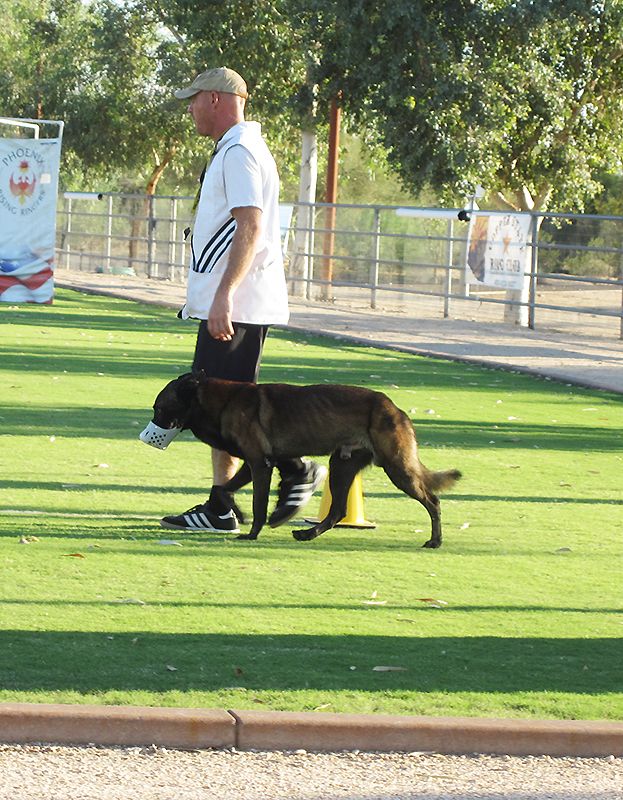 Just outed, now guarding.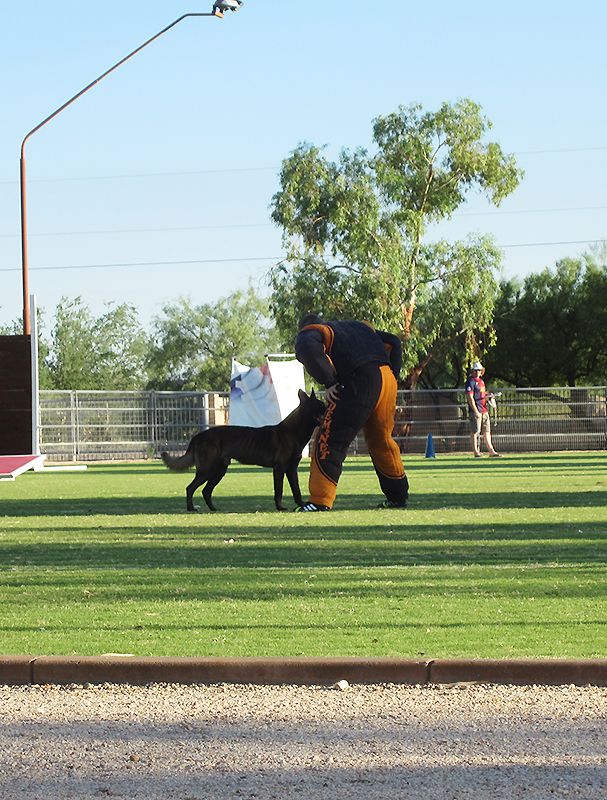 Gonna start barking at him.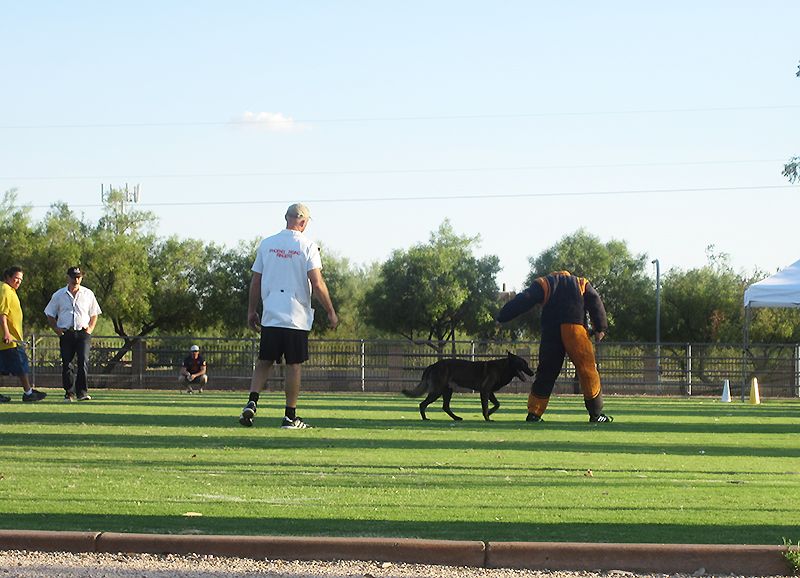 Object guard.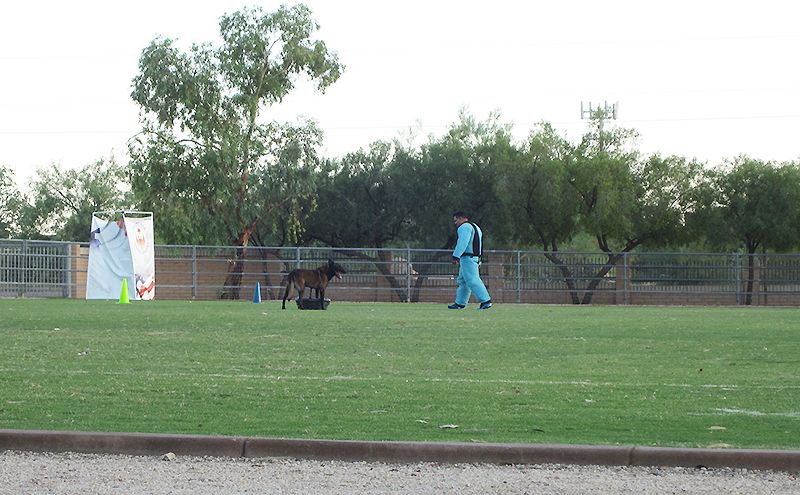 And the slow-motion video. I'll admit, I definitely overestimated the ability of my camera....
Super Slow Motion Bite Work (French Ring III) - YouTube