KotaRT
Quote:
Originally Posted by
JakodaCD OA
I would have called the vet, no way to know via us on the internet, but yes I imagine he could have had a reaction to the ivermectin.

BTW he is ONE HANDSOME PUPPY!!!


Oh yeah, made a follow up with the vet and he's been fine other than that one night. The time frame suggests that it could have been an adverse reaction to the Ivermectin. Just wanted a second opinion. The vet I went to didn't really have any symptoms to go from, just my story of what happened. So hopefully this doesn't happen again, because he almost gave me a heart attack! Haha.

He is a stud, for sure. He is about to start some real obedience with a great trainer nearby that also does agility, so we are going to work on his canine good citizen first!
KotaRT
Kennel Cough? Reaction to Ivermectin? Foreign object? Or?
---
Hello,

A few days ago, I took my pup to the vet, because he has had some small bumps on his chest, armpits, and neck, as well as some small brown specs on his belly near his genitals. They said that doing skin scrapings may not work for a while, so they went ahead and gave him Ivermectin. The reason for this was to "rule out" or treat for scabies.

So once we got home, about 6-8 hours after the adminstration of Ivermectin, while we were outside playing he starting gagging like he wanted to vomit. Nothing ever came out. He had VERy labored breathing, and couldn't breathe well through his nostrils. As a 15 week old puppy, he does occasionally chew things he shouldn't. I did hear some slight wheezing on inhalation and made sure he had plenty of water, I continued to monitor him. After a while he just laid down with me and I thought I was going to have to breathe for him for a few moments! Needless to say I was worried! I couldn't see any obstruction, and palpated to see if I could feel anything. Since that night he has been perfectly normal, except for 2 runny stools (the day after). Which I am guessing IS a reaction to the medication.

My question is, would Ivermectin REALLY cause all of that? Or could it have been kennel cough? Or something else? I have never personally experienced kennel cough, so I'm not sure.


Here's a picture of the little guy: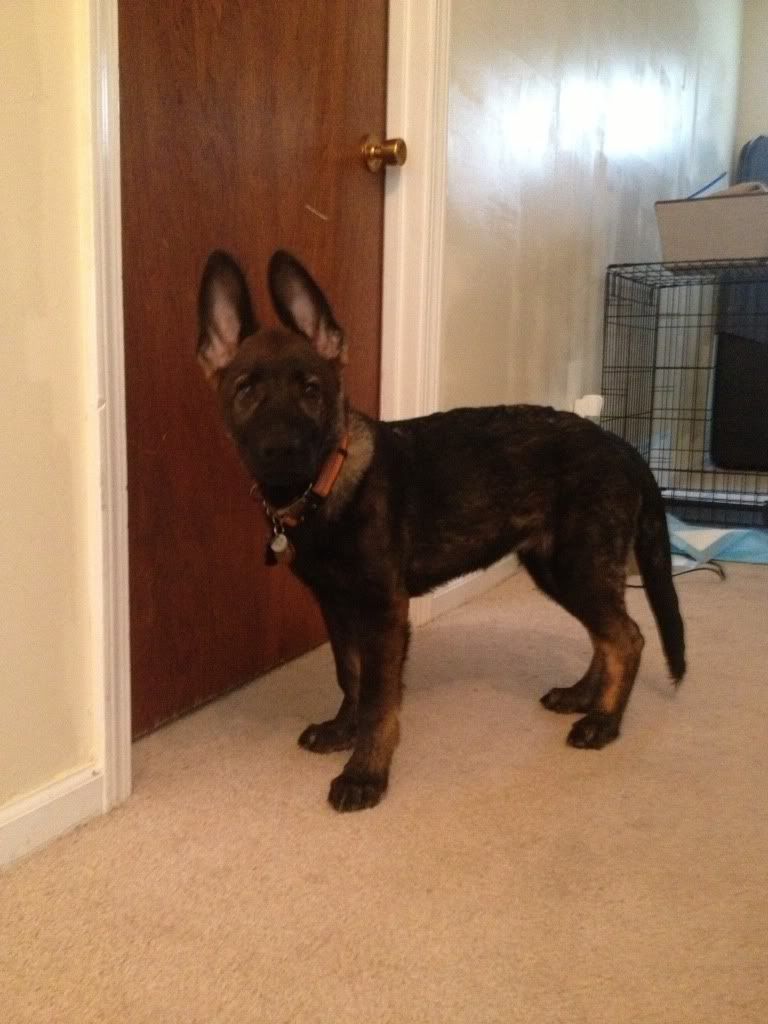 Thanks for any input.

Matt