She is definitely an intense girl, fearless and athletic!
Marshies, I already had a four strand braided tug, but it had tennis balls on it. She'd managed to rip off one of the balls and another was hanging by a thread, so I had the bright idea of unbraiding the fleece and redoing it with Orbees instead. She loves them and they're much more durable than tennis balls. I found this video on youtube with instructions for tying a four strand braid:
How to Tie a Four Strand Round Braid by TIAT ("The Easy Way") - YouTube
In order to get the fleece through the balls I had my husband drill out the small holes on one side to match the bigger holes on the other side. I still had to cram the fleece through the holes in the balls with an awl. This is what it looked like right after I finished it: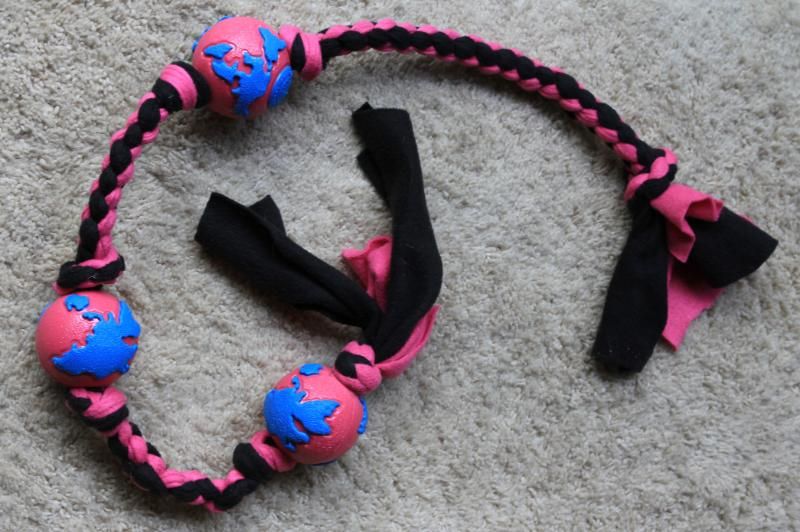 It's not in great shape anymore, but I've been using it for over a year and it's still mostly intact. The nice thing about the balls is that she targets them rather than the fleece, and if she gets the fleece instead she'll redirect to a ball. She'd have destroyed a fleece tug a long time ago. I was also having trouble getting her to drop the tennis ball for a tug. I discovered that she'd drop the tennis ball for an Orbee ball, and I tried using one on a rope, but it was a little close to my hand for comfort!