raysmom
TIFFIN, OH: "Sammy" Adult B&T Boy (Adopted)
---
Sammy was e-mailed to me to crosspost. He is currently at the Seneca County Dog Shelter in Tiffin, OH and is considered very urgent.
There is not much information about him on Petfinder and his bio says he has a little gray in his muzzle and they're estimating his age at 5 yrs. His Petfinder information says he's very social and loves attention!
I don't have any further information about Sammy. If you'd like to know more, please contact the shelter at the number or e-mail given below.
Tiffin, OH is about 50 miles southeast of Toledo.
SAMMY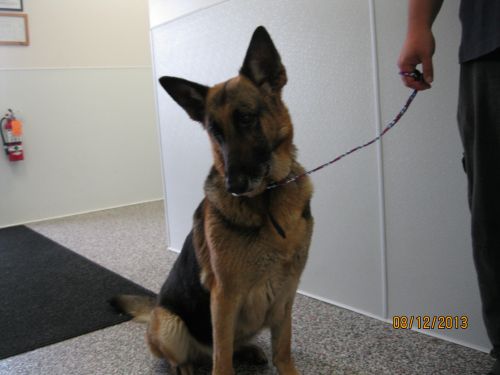 Petfinder Adoptable Dog | German Shepherd Dog | Tiffin, OH | Sammy
Seneca County Dog Warden
3190 S. State Route 100
Tiffin, OH 44883
419-448-5097
scadw@bright.net