Vote for Beyco Hero Dog Awards!
---
Ok, I realize miltary working dogs are way down at the bottom of the list on the forum, but I hope some of y'all see this. Beyco is the only K9 Kentucky Patriot Guard Rider, and she is just awesome. She has 10 years of military service and in retirement stands the flag line with us for the fallen. She retired with Vietnam vet, Joe Sturm, and he's mighty proud of her. Please cast a vote at:
Hero Dog Awards :: Contestants
Voted for the beautiful girl, good luck.
---
karen, mom to:
ace-gsd (bi-color) 6/14/2010
mandy-yellow lab 1/31/2009
dixie-shep/lab 2/21/2013

baby-terrier mix (waiting at the bridge)
Why did I know I could count on someone from The Mountain State?
Beyco is a beauty. Glad she's home enjoying her retirement. cast my vote for her.
They may be at the bottom on the forum, but they are
at the tops in my heart!

Thanks for letting us know about Beyco!
---
Valerie

Tamsen's Dogster page:

To view links or images in signatures your post count must be 10 or greater. You currently have 0 posts.


I peeked around, and then voted for her. What a beauty.
---
My Dog: Krissie ~ Beagle Mix Extraordinaire 09/09
Thanks for the support! Yes, if you peek around on the site, you realize they're all heroes. But this one is really special to me, and I'd love to see her win!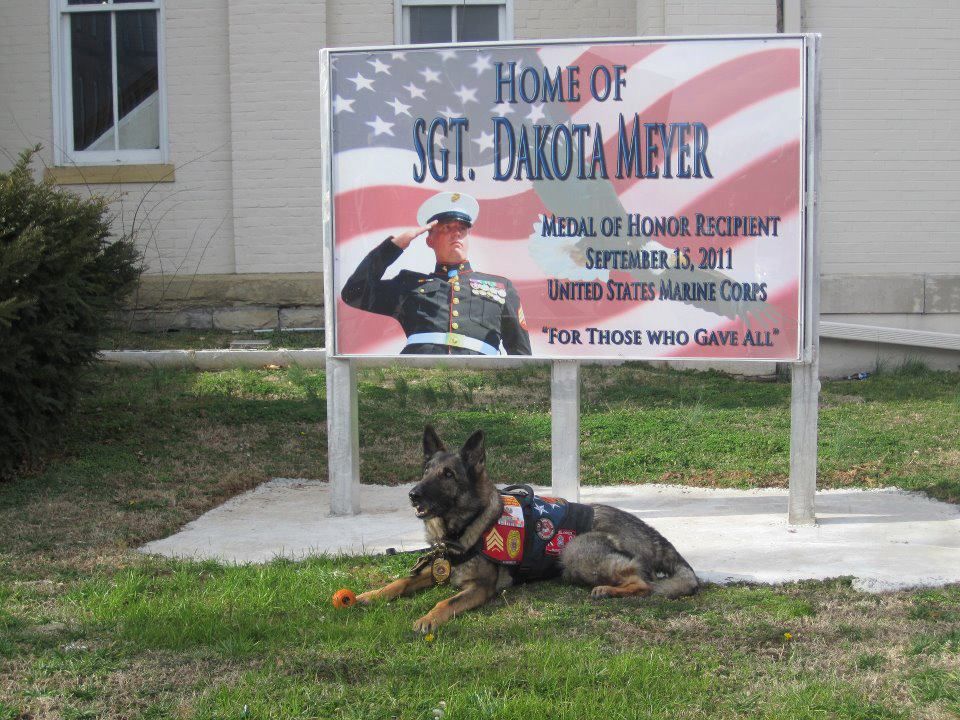 Senior Member
Join Date: Apr 2001
Location: USA
Posts: 418
Voted!
---
I went and voted for her too!