Farewell, beloved Simon
---
At the age of 11.5 years, my beloved Simon crossed the bridge yesterday.
About two weeks ago, we got the devastating news that Simon had a bone tumor in his front leg, near the elbow. We thought we were going in that day for xrays that would show some arthritis, or possibly some elbow dysplasia, that was causing a new limp in the front. Instead the xrays showed a tumor. After consulting with the state vet school's radiologists and oncologists, all agreed -- cancer. Then other tests confirmed it. We were still waiting on the last biopsy results to determine whether it was osteosarcoma in a very rare location, or synovial or histiocytic cancer instead. None of those would have been curable, but it mattered for treatment to know what kind of cancer it was.
Working with the oncology department, we were prepared to do radiation treatment and chemo once the type of cancer was identified definitively, as they thought it might give him as much as a year with great quality of life. He had a good acupuncturist and holistic vet on his team to give him excellent integrative care while going through radiation and chemo. Our university-based team devised a cancer-specific home cooked diet for him. The new integrative medicine program at the vet school thought Simon was a great candidate to show the power of acupuncture and Chinese medicine to extending quality of life in combination with full cancer treatment (radiation and chemo). He was going to get
everything
they could offer to extend his quality of life as long as possible. The team thought he'd do great with the treatment protocol they were developing for him. We were so optimistic last week that we'd get more time.
Alas, the cancer didn't give us a chance to fight it. It had a sneaky trick, days before the first radiation treatment. The tumor weakened the bone so severely that the simple act of trying to stand up caused a pathological fracture through the middle of the tumor -- a "worst case scenario" kind of risk with any bone cancer. His tumor was in a spot that bears a lot of weight, an unlucky location with an unlucky disease. The bone fractured, right through the middle of the weakest spot in the middle of the tumor.
Pathological breaks do not heal, as there's tumor and dead bone on both sides. It nearly always means then end, especially in an old dog whose hips in the rear are so arthritic they couldn't handle him trying to be a tripod. He was looking at a future full of a lot of pain, with no good ending. All our plans to fight the cancer collapsed.
I promised him when the cancer was diagnosed that I wouldn't let him suffer, so I had to keep the promise and let him go -- even though I'm not ready to live in a world without him in it. He was hurting, so we had to make the hard decision to say goodbye. He died very peacefully, surrounded by love.
Simon came to us over a decade ago as a young, scared pup, saved by Westside Shepherd Rescue from a high-kill shelter in Los Angeles. A wonderful foster home gave him a bridge to a happy future. When we lived in L.A., he had friends all over town. Past and former employees of his doggie day care place recognized him on walks and at dog parks and came up and greeted him by name. Neighbor kids came running out of homes to see him on walks. He made people he met feel like they were all his special friends. He loved making humans laugh and spread joy as easily as breathing.
I miss my dear friend terribly.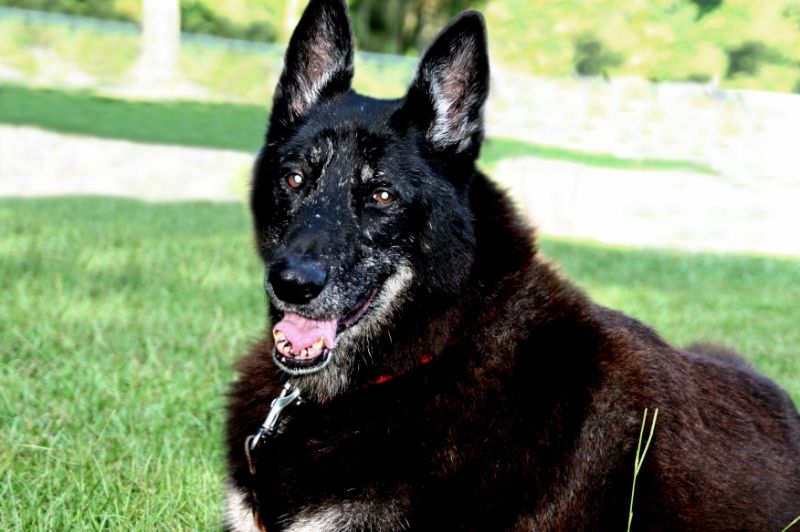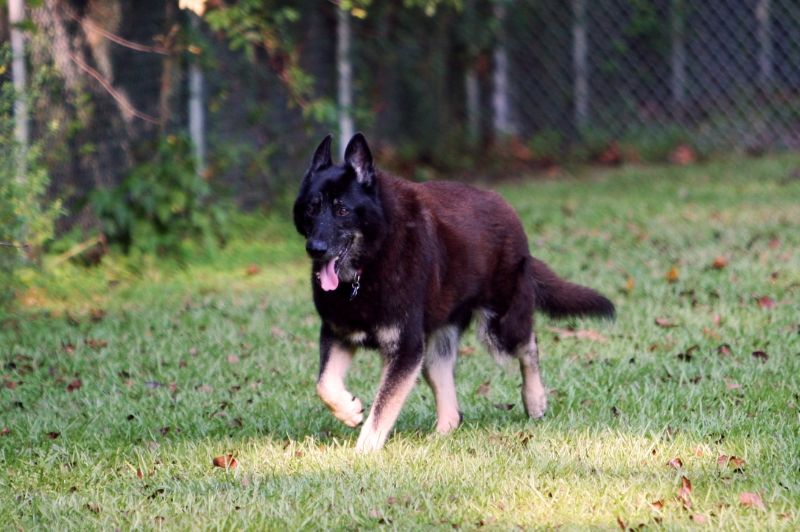 Oh, Magwart, I am so sorry for your loss! It sounds like he was such a special dog... and what a special home he found with you! My condolences to you and your family.
Master Member
Join Date: Jul 2001
Location: oklahoma
Posts: 988
I'm so sorry for your loss. He was a beautiful guy. Peace to you and your family.
I am so very very sorry for your loss of this gorgeous boy
---
Diane
Ozzie vom Kleinen Hain
Danger Danger vom Kleinen Hain aka Masi
Tranquillo's Kizzy
Jakoda's Kholee
"Angel" Jakoda's Bewitchen Sami CD OA OAJ OAC NGC OJC RS-O GS-N JS-O TT HIC CGC
"Angel" Steinwald's Four x Four CGC HIC TT
"Angel" Harmonyhill's Hy Jynx NA NAJ NAC NJC RS-N JS-N HIC
"Angel" Jakoda's Jagged Edge
So sorry for your loss. Such a difficult time to lose a friend.
I am sorry for your loss of Simon
Rest In Peace Handsome boy
---
"A House Is Not A Home Without A German Shepherd"
What a tragic loss, he sounds like a very special dog.
No matter how long we have them, it is never long enough....the greatest gift of love is letting them go even though it tears our hearts ...
Simon.........may there be plenty of balls and friends while you wait at the Bridge...
Lee
---
Csabre Sch1, Hexe Sch2, SG Bengal, Lynx, Komet, Kira HGH & Kougar v Wolfstraum ~ Ziberia IPO1 ~ ATB Basha, Kougar & Kyra, Fenja, Sch3s, Cito, Sch2, Danger RH & Alice Sch1s ~Kelsey
wolfstraum.net

I am so sorry for your loss. Simon was a grand boy.
Sheilah