Rest in Peace sweet boy.
---
Jake GSD 5/2012

Harley GSD 5/14/07-5/12/16




I would rather spend time with my GSD than alot of people!!!!
So sorry for your loss. I hate that empty house feeling. Thanks for having the courage to share his story and photo.
Master Member
Join Date: Jul 2001
Location: oklahoma
Posts: 988
So sorry for your loss. So glad you had such a special boy in your life.
Elite Member
Join Date: Jun 2012
Location: Great Mills, MD
Posts: 1,661
I am so sorry for your loss. Rest in Peace, Connor.
---
RIP Sebastian, Baby, Cheyenne, Baxter. Gone but never forgotten.

Finnian The Irish Lad WGSD: SAR
Abeni the Little Warrior: Pomeranian rescue.

"Res nos operor ut alius algo"
"Go mairidís beo"
I am sorry for your loss. He looked like a lovely dog.
Crowned Member
Join Date: Mar 2007
Location: york township, mi
Posts: 7,466
bless your heart beautiful boy connor. i'm so sorry for your loss. perhaps some day, when the time is right, you'll look into another pair of eyes and be smitten. they are all so incredibly special. take care.
---
mom to the cashman
the rescues...jeni-take-a-ride, and the c-monster
shangri la's seraphina blue (RIP 8/1/15)
hearthside's cinderfella (RIP 4/20/09)
shep von bellefontaine (RIP 6/9/10)
cricket (african grey RIP 7/13)
voodoo lily (dsh RIP 8/15)
Thank you everyone for you condolences on the loss of our Connor. From Debbie, Kenna and Molly (the girls).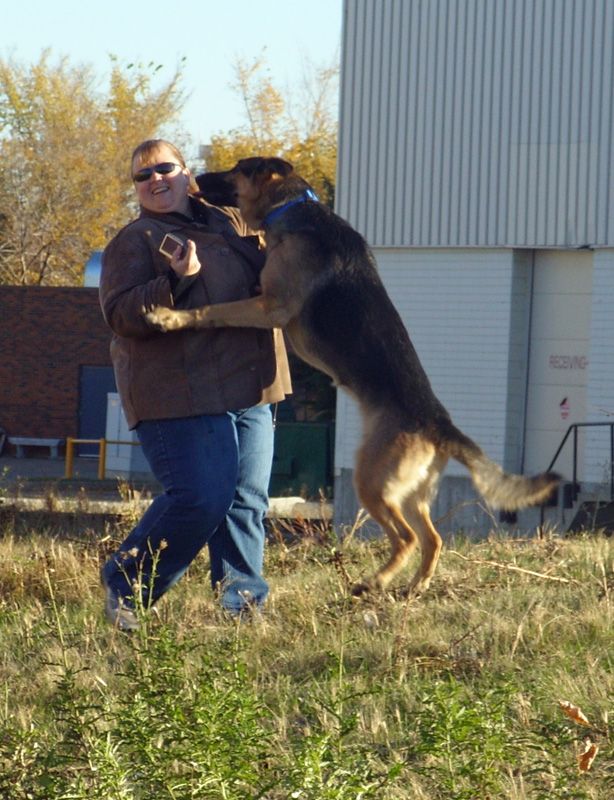 I am so very sorry. He was a beautiful, beautiful boy.
So sorry for your loss, run free precious boy, run free.
---
karen, mom to:
ace-gsd (bi-color) 6/14/2010
mandy-yellow lab 1/31/2009
dixie-shep/lab 2/21/2013

baby-terrier mix (waiting at the bridge)
Rest in Peace, Conner.
---
Nancy



To view links or images in signatures your post count must be 10 or greater. You currently have 0 posts.
-NAPWDA Certified Cadaver Dog

To view links or images in signatures your post count must be 10 or greater. You currently have 0 posts.
- Partner in Crime
Waiting at the Bridge: Grim (NAPWDA), Cyra, Toby, Oscar, Linus, Rainbow, Arlo, & Waggles