Moderator
Join Date: Jul 2009
Location: Mont Co, PA
Posts: 5,661
Rest in Peace my sweet, sweet Jonah
---
This morning we let our sweet, gentle boy, Jonah, go.
We've had Jonah just over 3 months after he was found when he laid in front of a car in the Poconos after 8 months on his own. He came with a whole host of health problems. We tried our best to get them under control and he was doing well until his feet became very infected.
He was put on some potent antibiotics and it seemed as though his feet were improving but there were other signs of deterioration. Last Sun night, we made an trip to the ER after he vomited, was shaking, lethargic and just uncomfortable. We decided that it was a reaction to the abx and stopped those and had 3-4 good days until he crashed again on Friday with more concerning symptoms. Jonah and I spent Fri and Sat just snuggled up on the couch together as he could barely lift his head.
Jonah was not a young dog but he had so much love to give. He was ever so thankful for a warm bed, steady meals, a pack to be a part of and a loving family of his own. He was my shadow and such a proud German Shepherd. He helped my female cat, Allie, get over her fears of dogs and was a great companion to other boarders in our home.
He gave so much to our lives and his presence is already missed but I am grateful to know that he is no longer in pain and knew warmth and love before his passing.
A couple of pics of Jonah: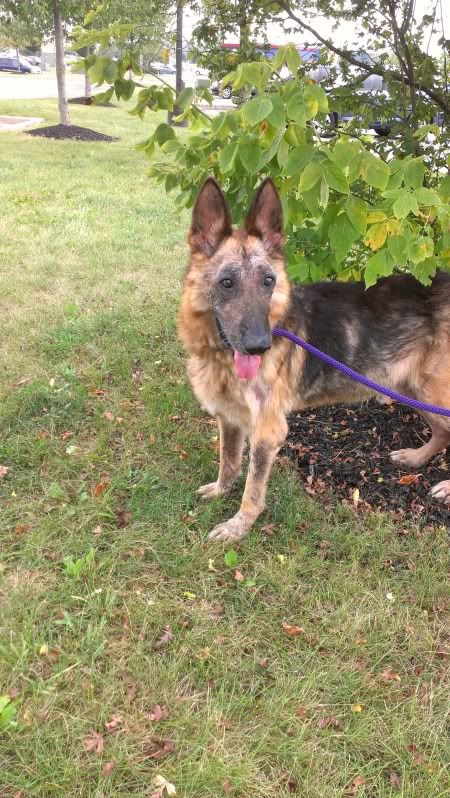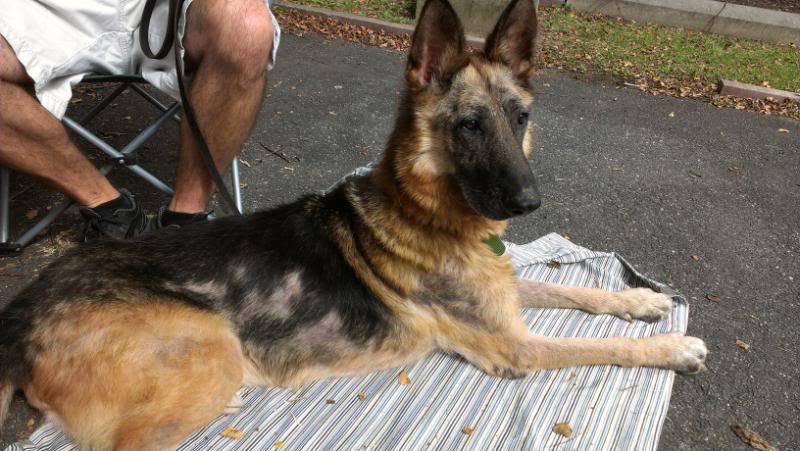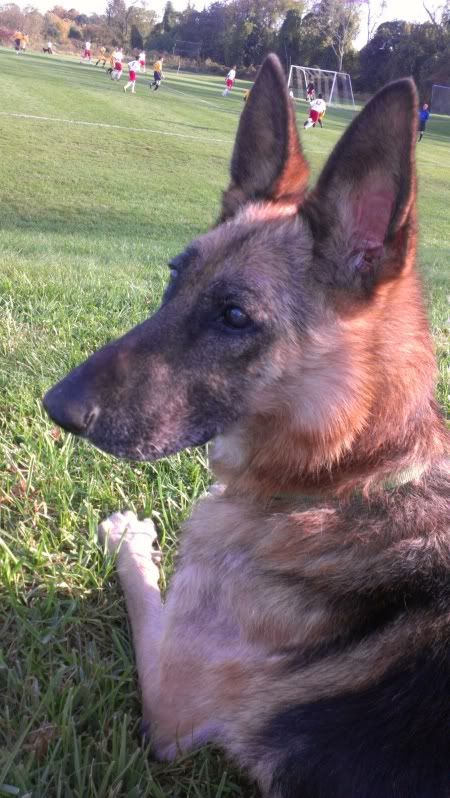 This weekend, resting with his buddy.
Banned
Join Date: Mar 2006
Location: Beautiful Pacific NW
Posts: 11,005
I'm so sorry
Thank you for loving him at the end of his journey...
Jamie I am so very sorry
What a beautiful boy. The pics of him with the cat are adorable..So sad , but glad his last months have been with you
---
Diane
Ozzie vom Kleinen Hain
Danger Danger vom Kleinen Hain aka Masi
Tranquillo's Kizzy
Jakoda's Kholee
"Angel" Jakoda's Bewitchen Sami CD OA OAJ OAC NGC OJC RS-O GS-N JS-O TT HIC CGC
"Angel" Steinwald's Four x Four CGC HIC TT
"Angel" Harmonyhill's Hy Jynx NA NAJ NAC NJC RS-N JS-N HIC
"Angel" Jakoda's Jagged Edge
I'm so sorry for your loss, but I'm happy he had a good home at the end and loving people that watched over him
RIP handsome
---
Shanna

My Pack:

Jasmine - Female Miniature Poodle - born Aug 15, 2010
Loker Delgado Von Stalworth - Male GSD - born Jan 26, 2012
Koda & Zazu - 7 year old male cats
Alex - Male Cocker Spaniel (rescue) - RIP Cuddlebug 2007-2010
To view links or images in signatures your post count must be 10 or greater. You currently have 0 posts.

You did so much for him and I am sure he knew what love was these last couple of months with you. I hope your heart heals soon. I am so sorry for your loss.
---
Christina

Phinneas - Min Pin 2/4/08
Milla - Orithia Z Diehlomov 2/10/12

Kya - GSD 7/15/00-11/3/13
To view links or images in signatures your post count must be 10 or greater. You currently have 0 posts.

TJ - GSD 2/27/99-8/7/11
To view links or images in signatures your post count must be 10 or greater. You currently have 0 posts.

I'm so sorry, it's never easy. RIP Jonah
---
Marion's Zoo-Kyleigh, Raylan-cat, Echo-TAG,
I'm sorry. It is always hard to lose them.
---
Jenna, RN CGC & Babs, CD RA CGC HIC
Heidi, RA CGC
SG3 Odessa, SchH1, Kkl1, AD
Ninja, RN CGC & Milla, RN CGC
Joy, Star Puppy, RN CGC
Dolly CGC & Bear CGC
Hepzibah
Bless Jonah and you for giving this boy a loving home.

I cannot imagine a dog being on their own for 8 months...but it certainly matters how they leave this world and he was well loved and knew it.

RIP Jonah.
Big hugs to you and your pack.
---
Hondo Von Dopplet L Bauernhof "Hondo"- GSD
Lilie's Tug McGraw "Tug" - Golden Retriever
Maggie - Mini Dachshund (Rescue)
Lonestar Pivo - Texas Blue Lacy
Ashe - Barn Cat
Katie / APHA
I am so sorry -- but he left in loving arms. That means a lot.
---
Nancy



To view links or images in signatures your post count must be 10 or greater. You currently have 0 posts.
-NAPWDA Certified Cadaver Dog

To view links or images in signatures your post count must be 10 or greater. You currently have 0 posts.
- Partner in Crime
Waiting at the Bridge: Grim (NAPWDA), Cyra, Toby, Oscar, Linus, Rainbow, Arlo, & Waggles