FLUSHING, MI: FOUND - Adult B & T Male - Handsome!
---
This was posted on the Toledo Lost & Found and the Michigan Lost Pet Lookers Facebook groups. I do not know anything more about this dog or the situation.
He was found in Flushing, MI which is west of Flint.
*FOUND* This handsome boy was found in FLUSHING on 4/21. He was wandering near Elms and Caulkins Road. He is believed to be an adult male German Shepherd. He has a beautiful brown and black coat and large standing ears. He is neutered and was found wearing a collar without identification. He is described as incredibly sweet. Do you know his missing family? Please help guide this handsome boy back home! Spread awareness and call 810.624.0085 with any information.
Any alleged owner must factually establish an existing relationship to this sweet boy.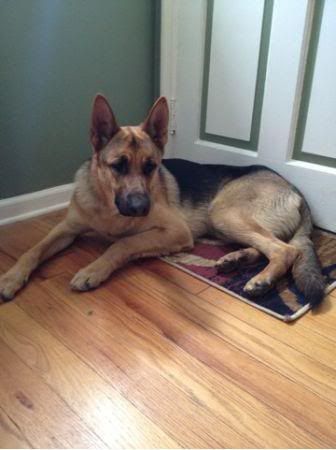 ---
Pat

Kaiser - 8 yrs old

Ray (Radar) - 8 yrs old - At the Bridge