Hello from Southern CA!
---
Hi! My name is Anita. I grew up with GSD's and got my very own shepherd mix when I was 16, that I trained and raised on my own. It was then I knew I was a shepherd kind of girl! My husband fell instantly in love with my dog and agreed we would only have shepherds. A few months ago, my 12 year old Belgian Malinois passed away. Our 10 year old GSD seemed depressed, just like the rest of the family. There was a void we needed to fill, so we decided to get a puppy.
So currently, we have Charlie, 10 years and Jack, 8 weeks. I'm so glad I found this forum. It's been a long time since we've had a puppy... oh, and we also have 5 human children, ages 8-22.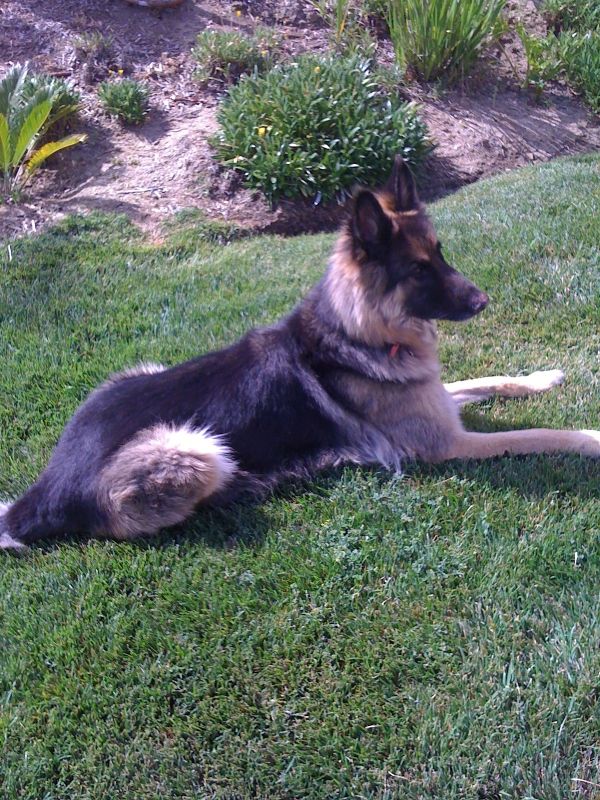 Member
Join Date: Apr 2014
Location: California
Posts: 110
Welcome fellow Southern Californian! Lovely pack you have! I hope you enjoy your stay here.
---
"Are you a dog person or cat person?"

"I am an animal person."

Proud owner of German/Aussie, Lela.
To view links or images in signatures your post count must be 10 or greater. You currently have 0 posts.


Stay Happy!
great that you were able to move on and get a new young pal for your Charlie!
---
Sting Chance von Gaard AKC GSD 2/8/2006