New Member
Join Date: Apr 2014
Posts: 3
Newb - Meet my GSD
---
Hey all.
My name is Nicholas. I would like you to meet Sebastian aka Bugs aka PartnerinCrime. Believe it or not I got him off craigslist. I had been looking for a female. Randomly got a call back from a lady, saying she had a male. Decided I would go meet him. When I arrived he was all alone living outside in a shack, with poo everywhere and was only 6 weeks. Needless to say, I fell in love & he came home with me. He's had a few health problems, but I couldn't be happier. He turned 8 months yesterday, is very smart, and quite good looking in my opinion haha. But yeah, I'm here to learn & share my endless amount of pictures.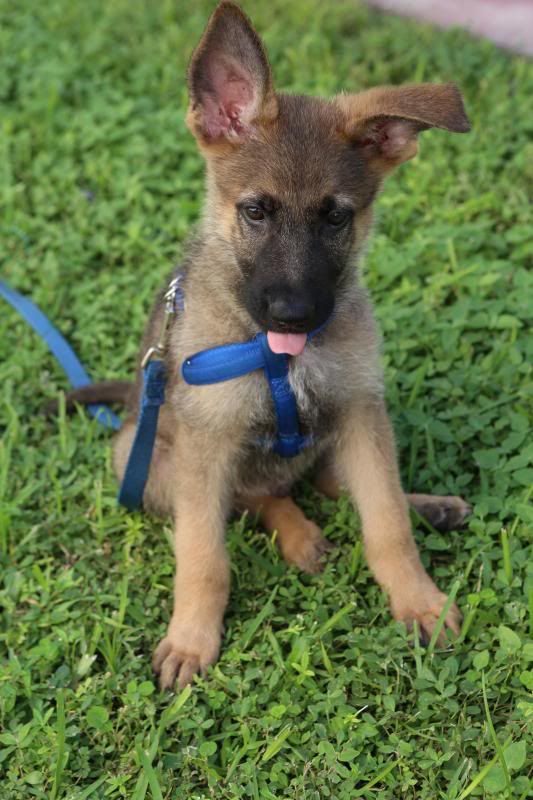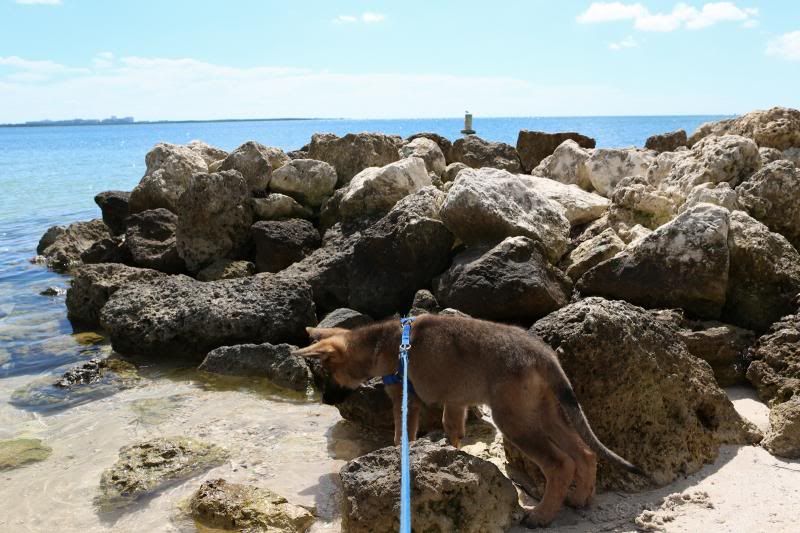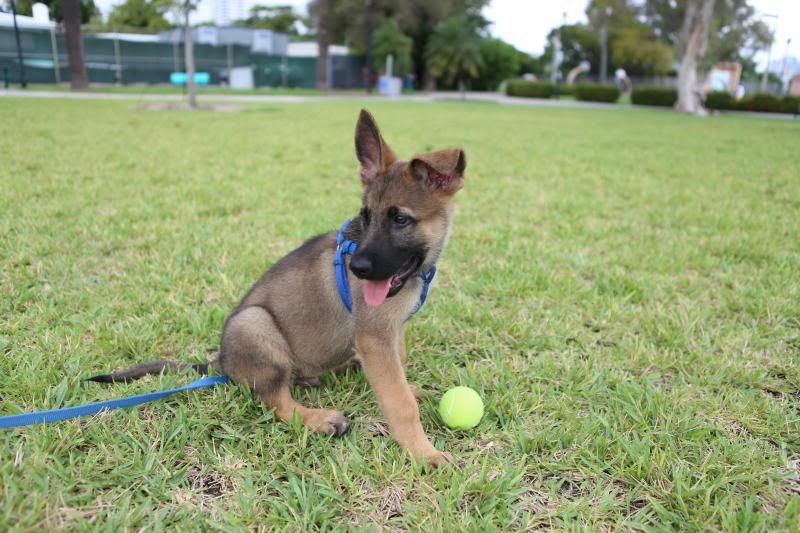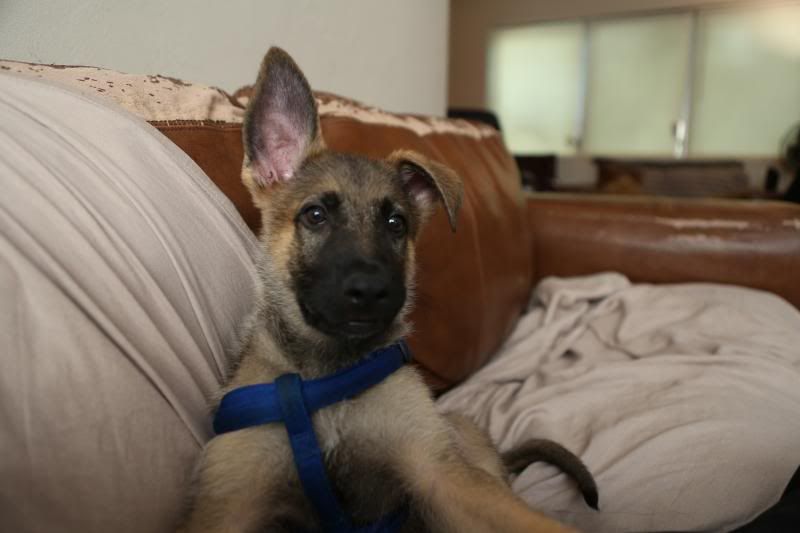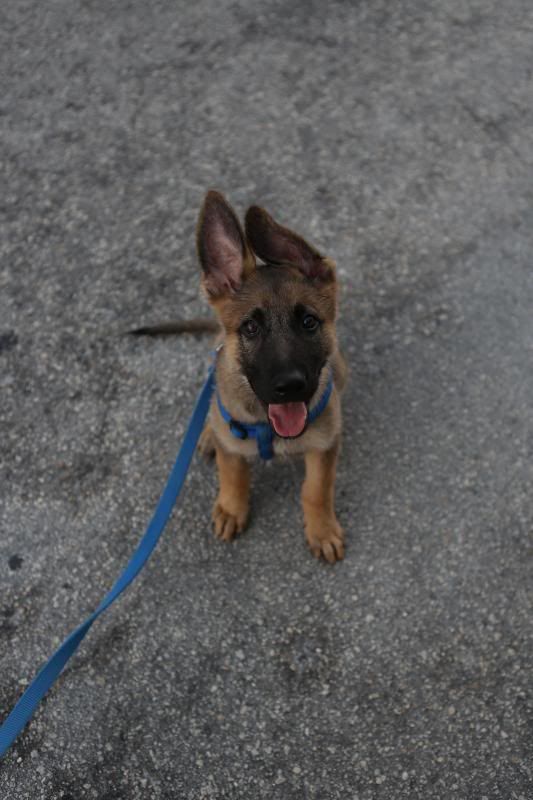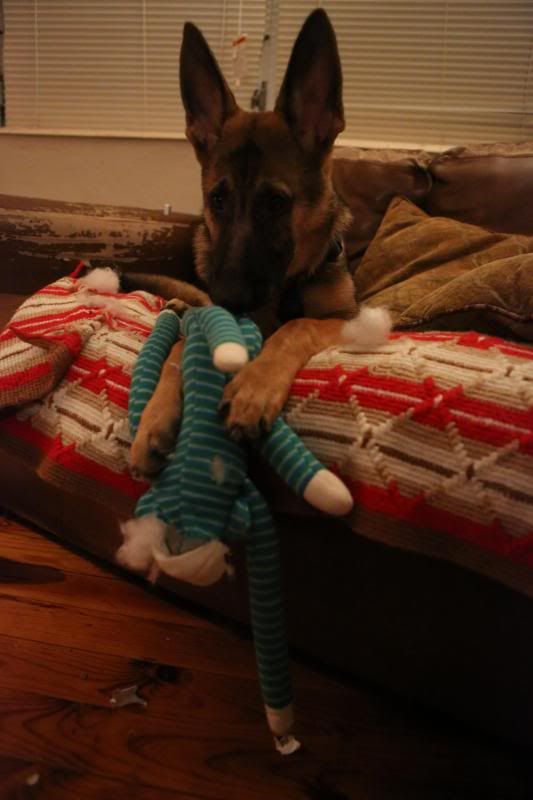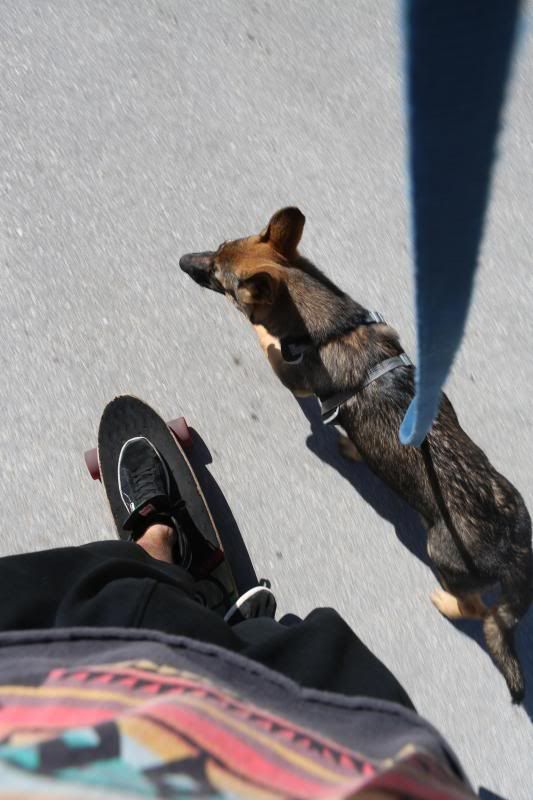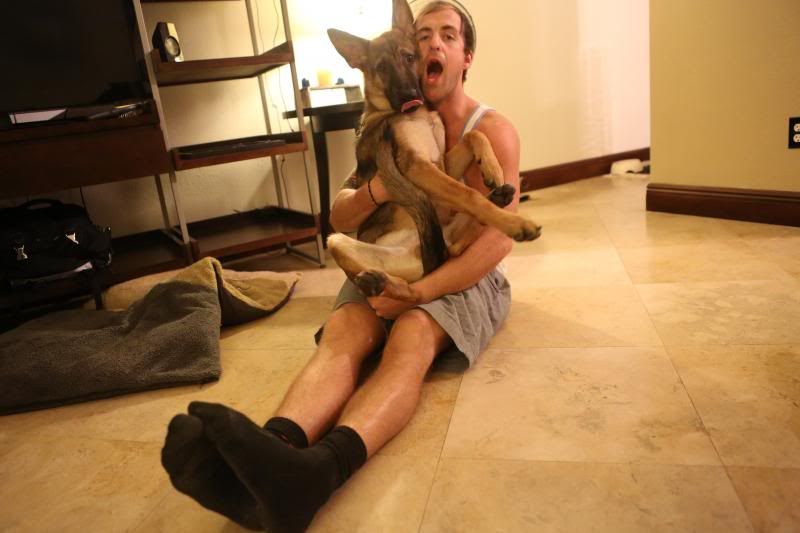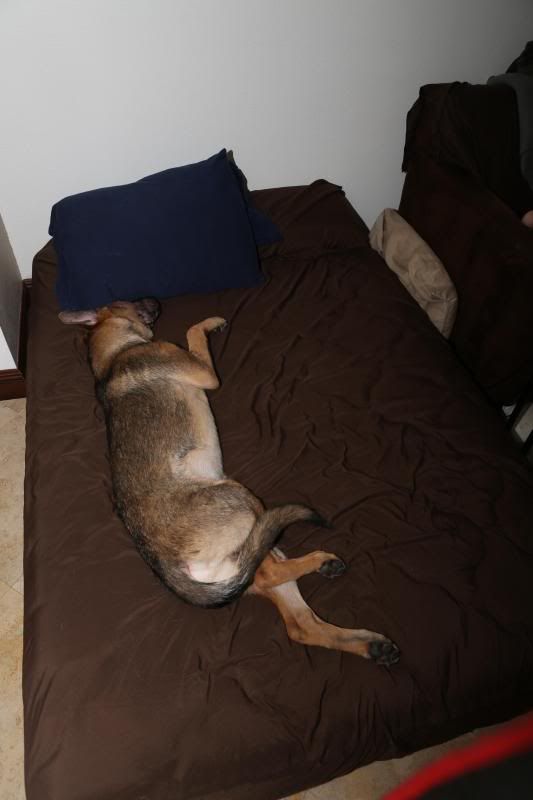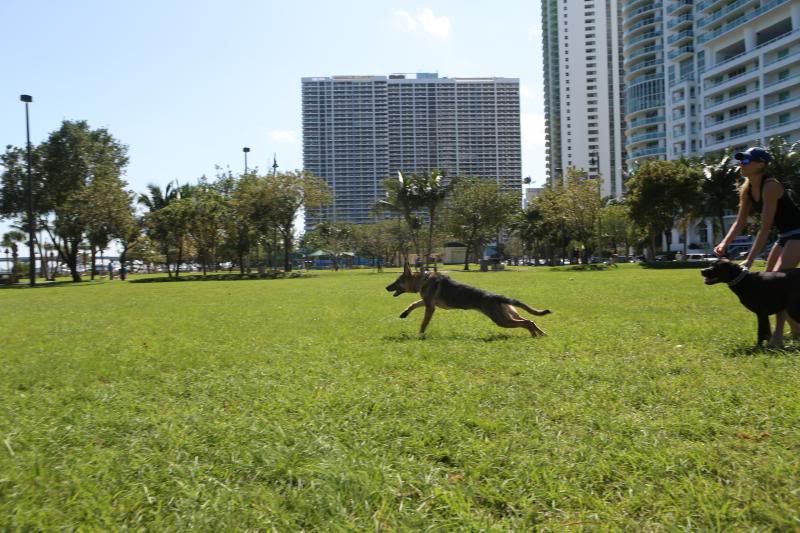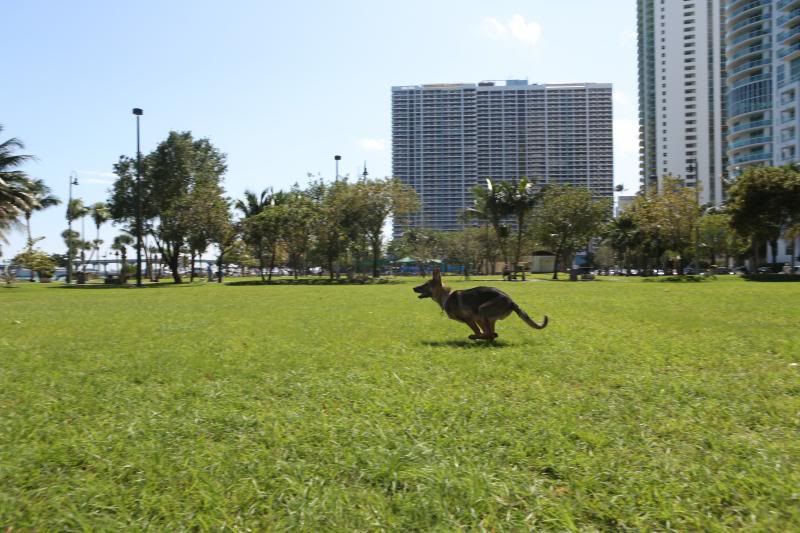 ---
Last edited by Sebastian.; 04-08-2014 at

08:27 PM

.
Handsome looking boy, glad to see the health concerns haven't held him back!
beautiful dog! You lucked out
---
Alvin - GSD - born @ late February 2013
Bo - Boxer/Hound - born @ late June 2008
Greta - English Mastiff - born somewhere between 2003 and 2005 ,estimated.
ALL MY RESCUES!
Hey Nicholas,
Nice score on CL. You guys look like best buds. That's great.
And who can resist a face like this one?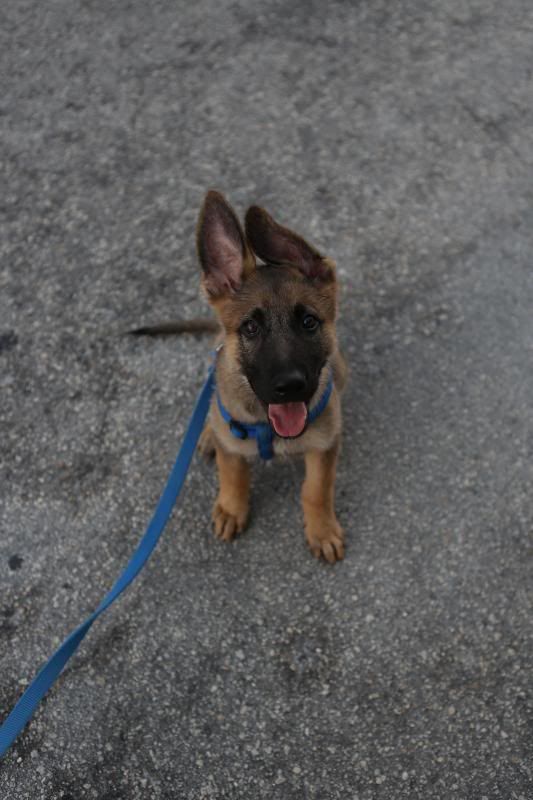 ---
Linus van Pelt Haus Juris CGC. My Sweet Babboo, born March 17, 2014.

Madeline Ronan Heart (Maddie) Dec 1997 -- November 22, 2013 Rescue GSD, Sable
To view links or images in signatures your post count must be 10 or greater. You currently have 0 posts.

Alright I know most GSD look very similar but your dog looks so much alike with my boy... It's kind of crazy b/c all of those pics could pass as him! Lol seriously! Very cute!
think you both lucked out!

Cute pup!
---
Anne

Nothing is as simple as it seems or as complicated as we make it~

Attitude is everything -- Pick a good one!
Sofie AKA Ussina vom Haus Brezel
Jack von Jagenstadt
Tatty - Burmese bad cat


Welcome to you and Sebastian! Sebastian you are a cutie.Great pictures! Love the one with Sebastian and his shades!
---
Daisy 11/26/99-7/25/12
Miss Chevy Cruz - 1/25/2013-1/29/15
Thunder -1/25/13 -7/25/15
Lucky-GSD -Rescue -2/16/03 - 03-21-16
Charlie- GSD-Rescue - 7-4-12
Senior Member
Join Date: Apr 2001
Location: USA
Posts: 418
Beautiful pup! So glad you took a chance and got him! Saved him I'm sure! He looks very happy and you two look great together!
Score 1 for Craigslist.
Beautiful Boy!!!