New Member
Join Date: Mar 2014
Posts: 2
Hello from Missouri
---
Hi all, new dog (and owner ) from NW MO.
I picked up our new friend Gunnar a couple days ago, he is already taking over our hearts AND our home lol here are a couple iphone pics, I'll upload pics that I take with the camera soon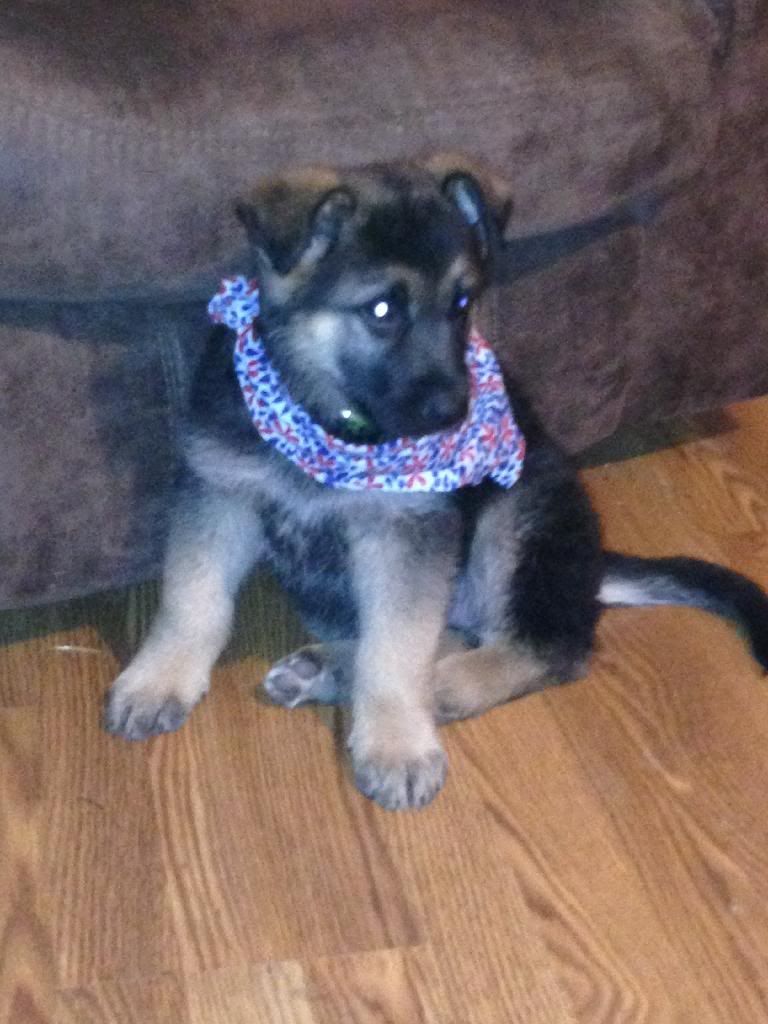 Member
Join Date: Feb 2014
Location: Wisconsin
Posts: 109
Cute pup & welcome!
---
Geist- White German Shepherd- 1/2014
Indy- Black German Shepherd- 9/2014
Very cute baby. Welcome to you!
---
Kathy

URO3,UCD Aleshanee Windridge "Kayos" CD,TDX,RE,CGC,HIC,TC
PTE,AG2,AN,URO3,UCD Xtra!Xtra! V TeMar "Havoc" CDX,GN,RE,CGC,HIC,TC,BH
UACH,URO1 Tidmores Rising Star Lydia "Mayhem" CD,BN,AX,OAJ,NF,RE,HT,TC,CGC,


Bridge
Lucky, Wolf, Max
He's a cutie!
---
Shanna

My Pack:

Jasmine - Female Miniature Poodle - born Aug 15, 2010
Loker Delgado Von Stalworth - Male GSD - born Jan 26, 2012
Koda & Zazu - 7 year old male cats
Alex - Male Cocker Spaniel (rescue) - RIP Cuddlebug 2007-2010
To view links or images in signatures your post count must be 10 or greater. You currently have 0 posts.

New Member
Join Date: Mar 2014
Posts: 2