New Member
Join Date: Feb 2013
Posts: 4
Once a week I will travel down to Oceanside to work with trainer Sherri, she has a great organization called Sherri's Project: Wounded Warrior Pack, with Sherri's help Stinger will be trained by me and eventually be certified.
New Member
Join Date: Feb 2013
Posts: 4
I guess he likes the camera, here a few pics I took: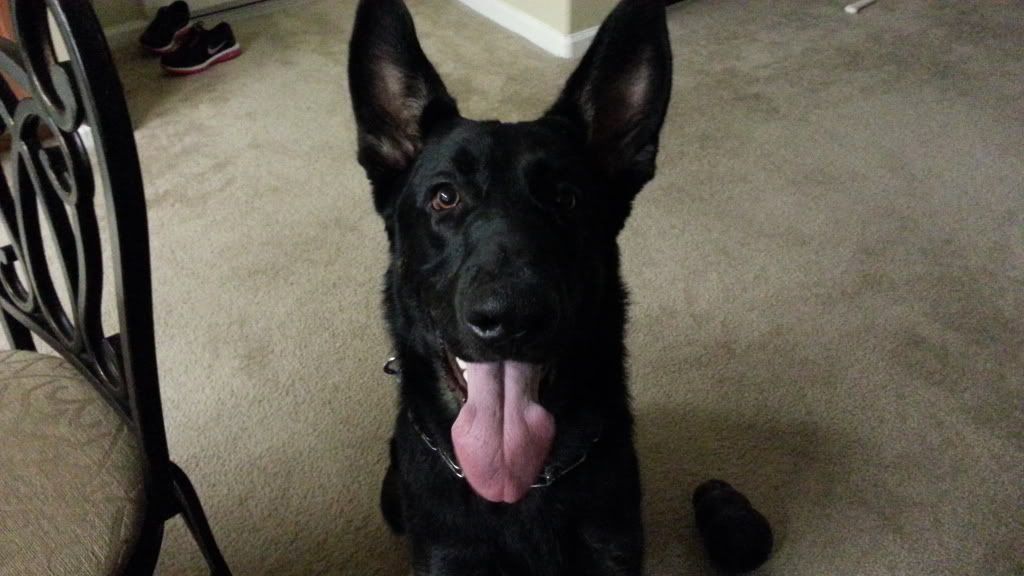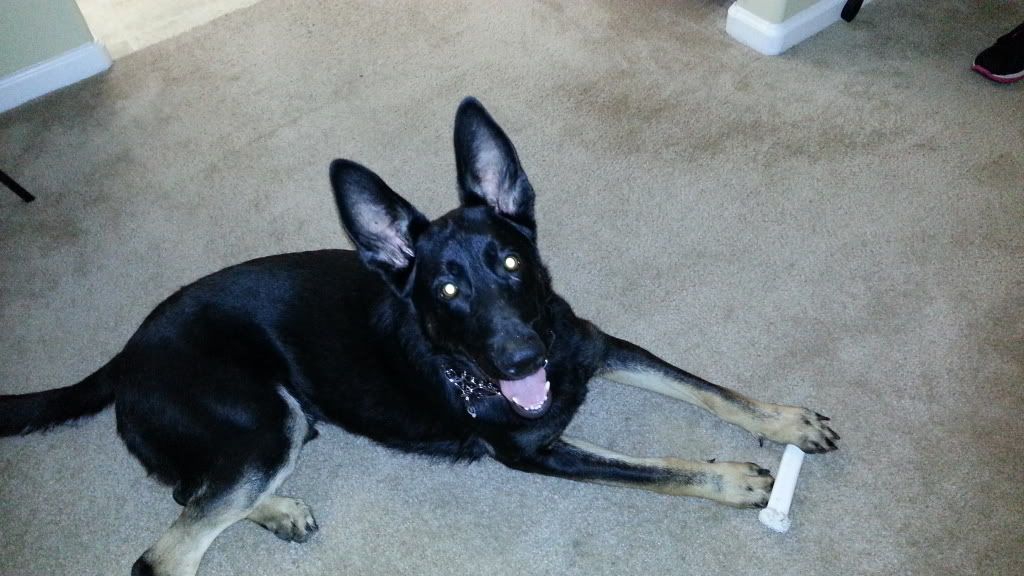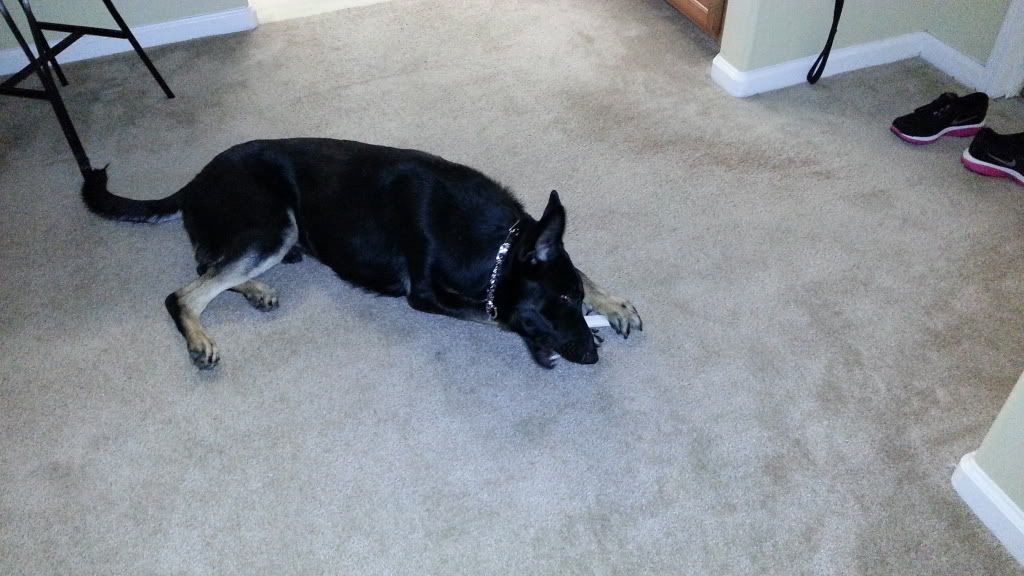 Beautiful pup!

Good luck and thank you for your service.
---
Anne

Nothing is as simple as it seems or as complicated as we make it~

Attitude is everything -- Pick a good one!
Sofie AKA Ussina vom Haus Brezel
Jack von Jagenstadt
Tatty - Burmese bad cat


Very nice looking pup.

I worked on Minuteman II for eight years.

Glad to see another Missileer aboard.
---
Bear, Anna, Molly, Ossie, and The Countess Lisl von Schlaf

An Unhappy German is a Sour Kraut!
New Member
Join Date: Feb 2013
Location: rockwall,tx
Posts: 14
great looking dog love the color !!!!
Banned
Join Date: Mar 2006
Location: Beautiful Pacific NW
Posts: 11,005
This is Stinger
---
Aw he is beautiful! Thank you so much for your service!! That guy is going to bring you so much joy
Sent from
Petguide.com Free App
What a great looking dog! Welcome Aboard!! and Thanks for your service /salutes.
---
"A House Is Not A Home Without A German Shepherd"