New Member
---
Hi Everyone! Just though I'd introduce my pup and myself! We just moved from Massachusetts to Washington State about a month ago and are finally all settled! Phew! This forum seems to offer great advice and I look forward to being a part of it! Here are some pictures of Enzo now a little over 6 months.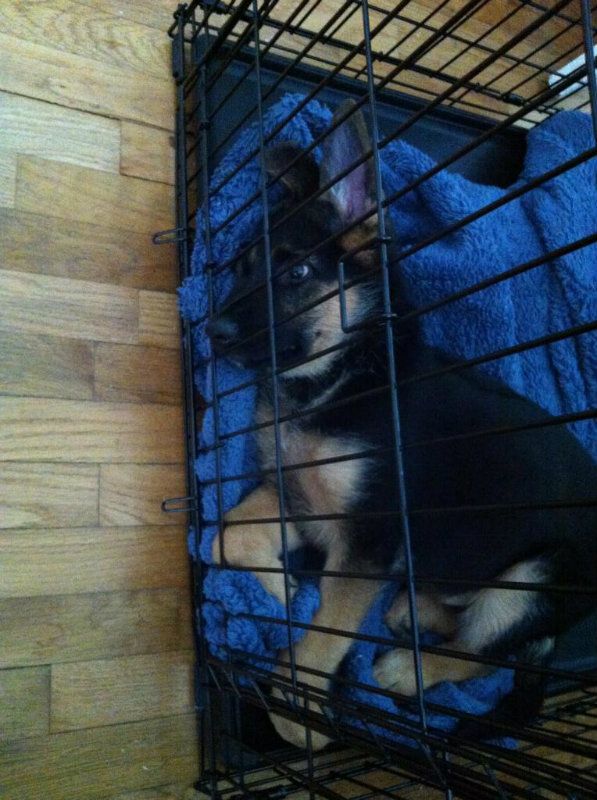 Crate training went well lol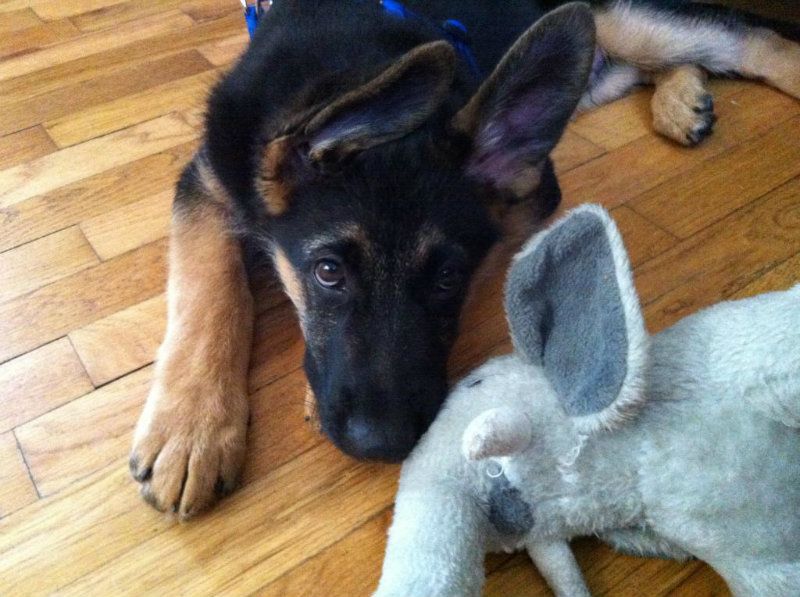 Funny ear stage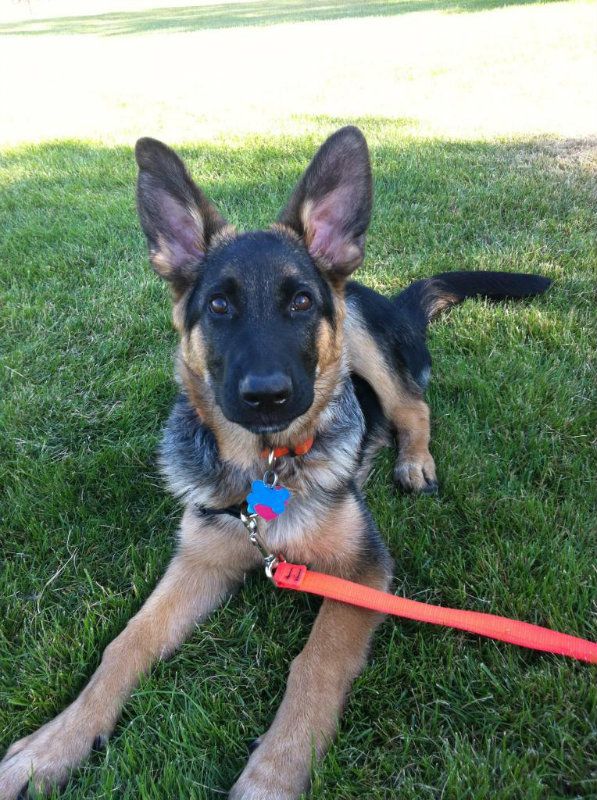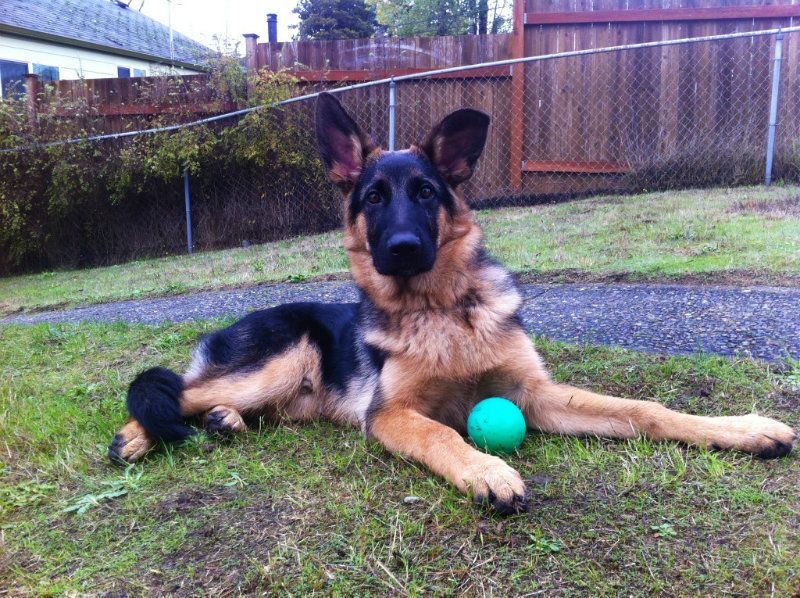 6 months
Welcome and have fun on the forum!
---
Marion's Zoo-Kyleigh, Raylan-cat, Echo-TAG,
Hello Mrs P & Enzo! Welcome to the forum and Washington state.
Wow he is gorgeous! How does he like his crate? I am picking up my 1 yr old named Herro in 4 more weeks. He is in training with the breeder. The weeks can't go fast enough.
Any advise on crates?
Can't wait to give this guy big hugs! This is my first GSD. Meeting everyone here as been so helpful.
Happy Thanksgiving to all.
Susan
Sent from my iPhone using
Petguide.com Free App
Welcome to the forum!
I love Enzo's dark face, I hope he transitioned from the move ok
---
Bear GSD 10/16/11
Elsa GSD 12/23/03 - 11/10/11
To view links or images in signatures your post count must be 10 or greater. You currently have 0 posts.

Banned
Join Date: Mar 2006
Location: Beautiful Pacific NW
Posts: 11,005
Your puppy is so handsome!
We're in WA too, are you E. or W?
Thanks
and he did surprisingly well but I attribute that to crate-training honestly. He was tired the day of (probably stressed) but woke up the next morning in our hotel and he was ready to go!
Quote:
Your puppy is so handsome!
We're in WA too, are you E. or W?
Thanks
My husband is military so we're just outside of Olympia near the base. Still getting use to the area so not completely aware of my surroundings just yet. I have family in Spokane but I know that is awfully far away from us.
Hello and Welcome to you and to your handsome boy Enzo! Thanks for sharing him with us.
---
karen, mom to:
ace-gsd (bi-color) 6/14/2010
mandy-yellow lab 1/31/2009
dixie-shep/lab 2/21/2013

baby-terrier mix (waiting at the bridge)