New Member
Join Date: Jul 2012
Posts: 15
Getting my first GSD puppy tomorrow.
---
Can't wait I have never had a dog of my own and plan to have a lot of fun with this little guy. I'll post up some pictures later once we get him.
New Member
Join Date: Jul 2012
Posts: 15
Oh and this site is a wealth of information I have not stopped reading through the numerous threads and links for the past 3 days! Ah my eyes are sore.
Grats Scott! I know I'm excited as well, my Pup should be born in 5-6days, then I'll get to visit in a week or two, end of September is the pickup time... taking some Holidays going to be FUN!
New Member
Join Date: Jul 2012
Posts: 15
Here he is GUNNER.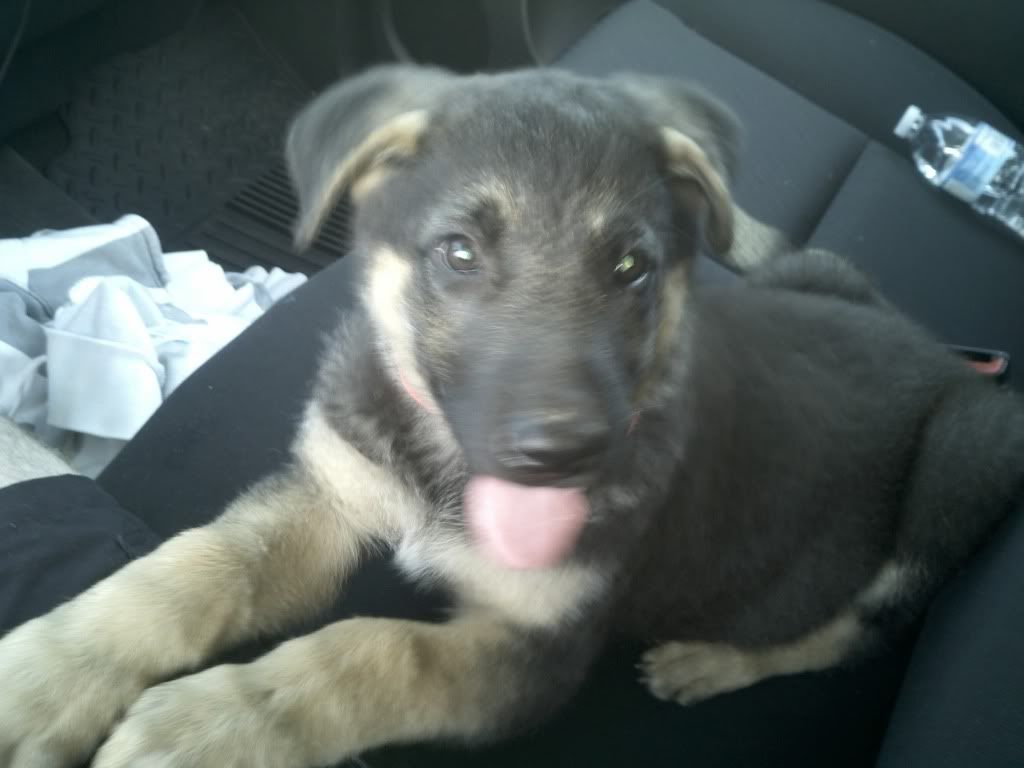 And he already loves his kennel, thanks, to the treat tip I found on this site.
Member
Join Date: Jan 2012
Posts: 86
He's so ADORABLE! Have fun with him.
---
Life without dogs would be life without friends. The world would be a much lonelier place.

Hello and Welcome, congrats on the cute little guy and thanks for sharing him with us.
---
karen, mom to:
ace-gsd (bi-color) 6/14/2010
mandy-yellow lab 1/31/2009
dixie-shep/lab 2/21/2013

baby-terrier mix (waiting at the bridge)
New Member
Join Date: Jul 2012
Posts: 15
here is another one, I'm one proud dad.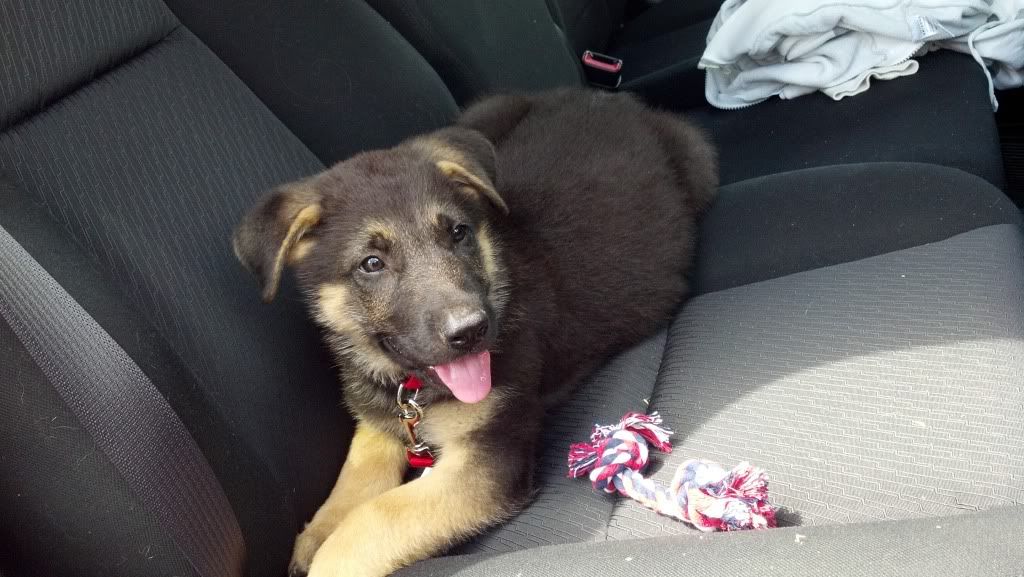 A sweetie! Welcome, and looking forward to hearing more about him!
---
Abby |
To view links or images in signatures your post count must be 10 or greater. You currently have 0 posts.


Pyrrha & Eden
Senior Member
Join Date: May 2012
Posts: 479
He's is so cute. Congrats