May Herding
---
I think we are ready for our HT. Thought about entering the PT but I did not want to stress us. We practiced some elements of the Started course today and she did well. I think she likes herding more than agility.
This is in Broken Arrow, Oklahoma. Kbella posted the premium to the trial which is in two weeks. Closes April 16.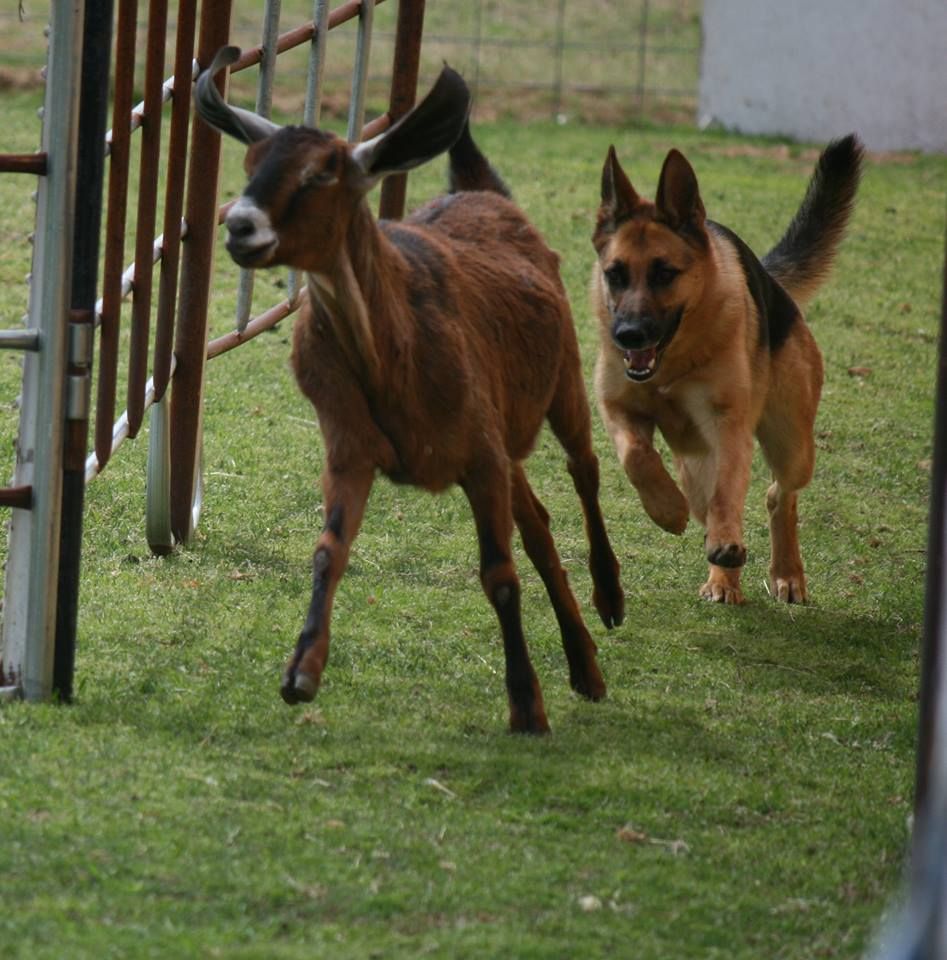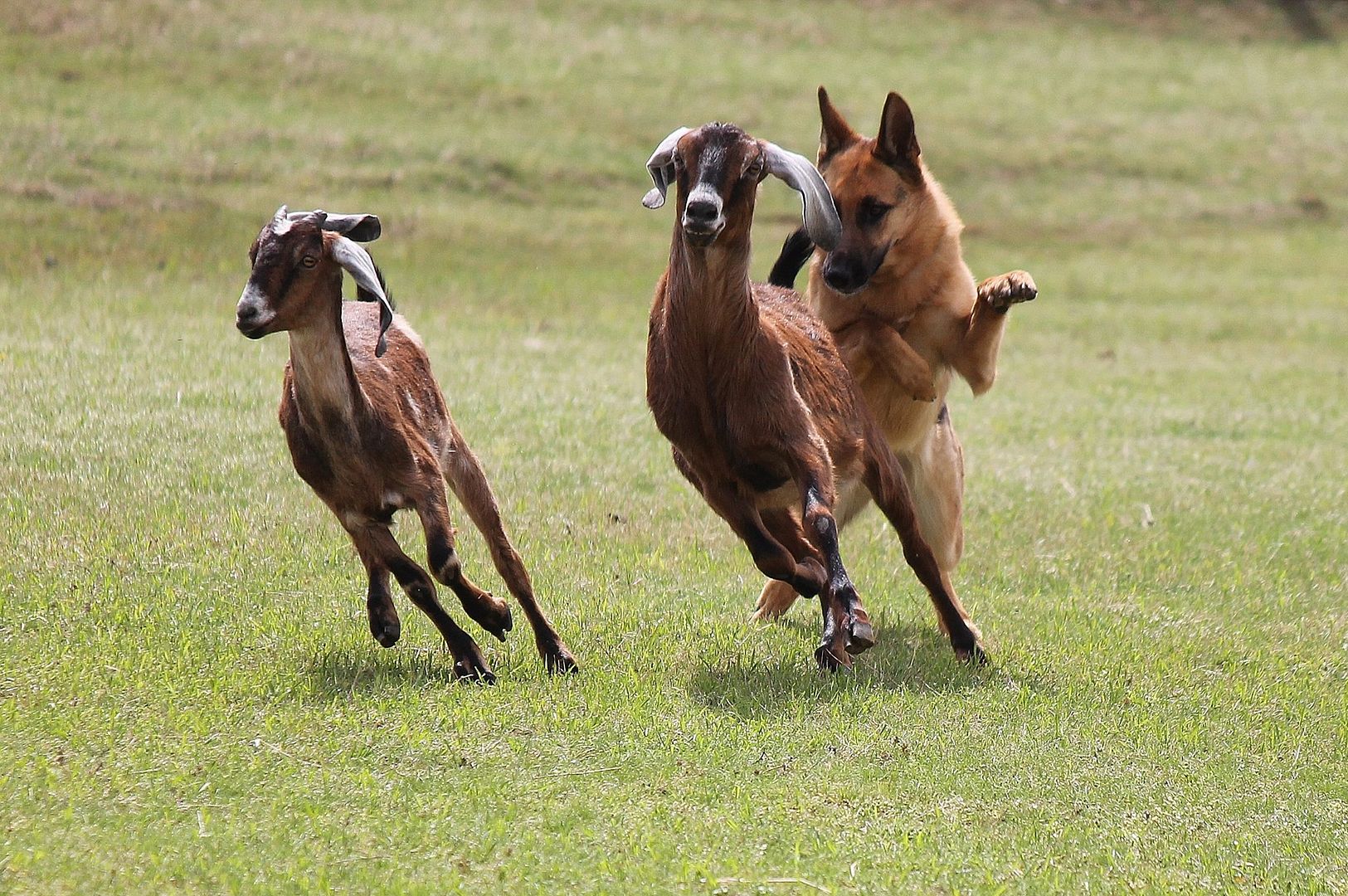 ---
Kathy

URO3,UCD Aleshanee Windridge "Kayos" CD,TDX,RE,CGC,HIC,TC
PTE,AG2,AN,URO3,UCD Xtra!Xtra! V TeMar "Havoc" CDX,GN,RE,CGC,HIC,TC,BH
UACH,URO1 Tidmores Rising Star Lydia "Mayhem" CD,BN,AX,OAJ,NF,RE,HT,TC,CGC,


Bridge
Lucky, Wolf, Max
Fun. Good luck!
Herding is also Paisleys favorite dog sport
Sent from
Petguide.com Free App
---
Paisley and TJ
Leyna and Levi, RIP
To view links or images in signatures your post count must be 10 or greater. You currently have 0 posts.

I did the HT first just for my own benefit more than Stosh's. As ready as I thought he was, it only took him about 20 seconds to blow it the first day. He picked up the sheep nicely, brought them to me and then proceeded to loose his mind! The sheep were knee knockers and weren't going anywhere so he started doing donuts around them, bit one in the butt, did a few donuts around the judge, then plopped down in a puddle to cool off and get a drink. The next day, it took him about 4 mins to do everything perfectly.

If you get your PT first, there's nowhere to go but up to the started. I liked having the trial experience first. Herding is definitely our favorite!! Great photos
Great photos!
---
Belinda
Rusti EAC, TN-N, TG-O, WV-N, NCC, NJC, CGC, GSD Diva
Jerry Lee AXP, MJP, OAC, TN-N, WV-N, NCC, NJC, SPJ, UAG1
Quote:
Originally Posted by
Kayos and Havoc
View Post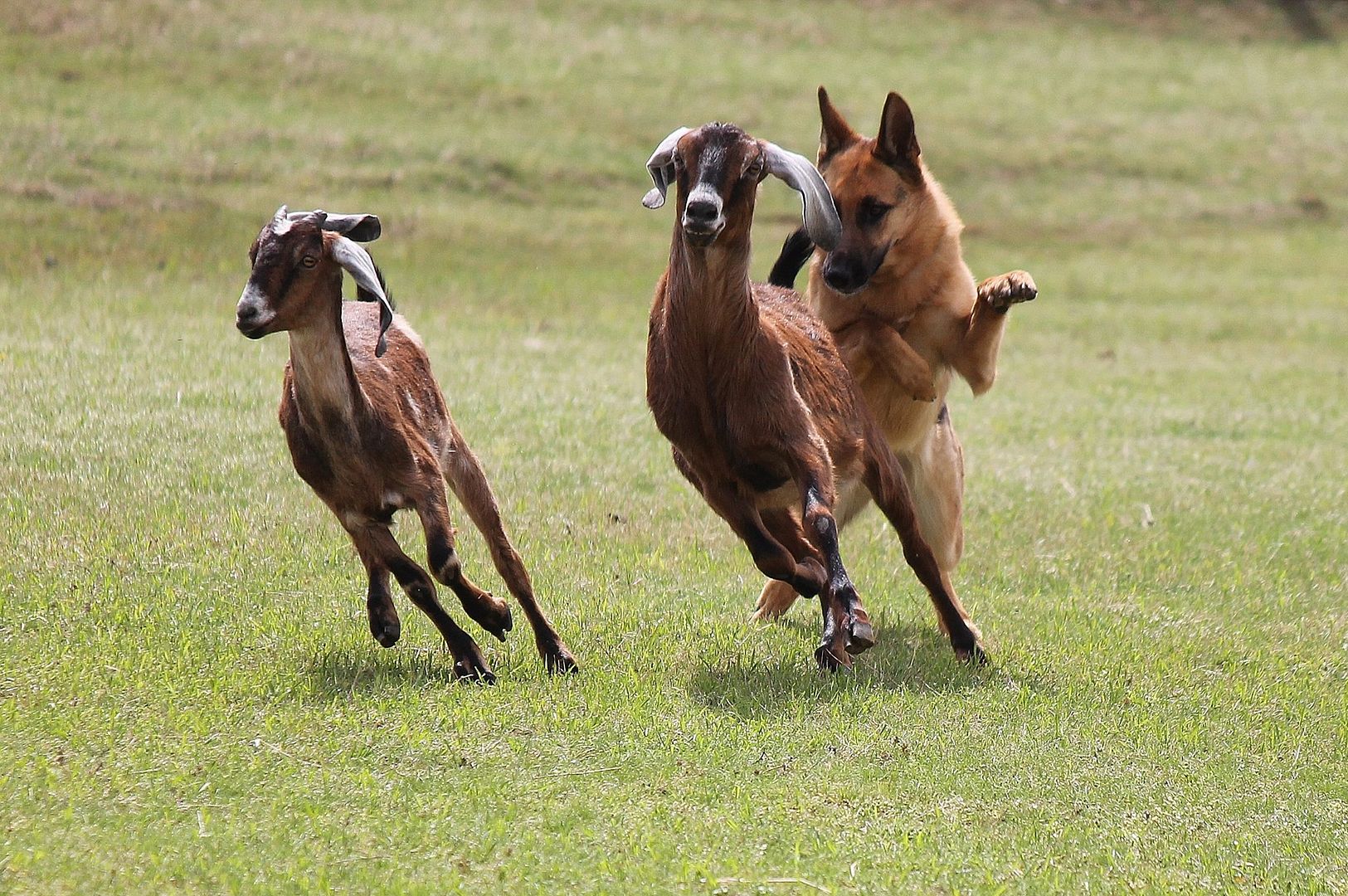 She looks delighted with goat herding!
---
-Jenn

Venus of Crooked Creek 1/26/13
Otto von Hena-C 05/23/08
Morgan Donnermond 08/04/01 to 9/28/12 Long Live the Queen!

I have duct tape and I am not afraid to use it.