My first herding video and photos
---
I have only taken Zak to sheep five times so far, but he is already showing good control. He is clearly still trying to work out exactly what it is he is and isn't allowed to do
but is pretty relaxed around the sheep, and is happy in his work (his tail never stops wagging).
My aim is really to have a dog that is totally trustworthy and under control around our livestock. The other aims are to teach him how to drive sheep from one place to another, to hold and contain sheep in a certain area and to come away immediately he is called. Anything else will be a bonus.
There are exceptionally few herding GSDs in the UK - in fact, I only know of one other and I am not sure how much actual work that dog does. We have no HGH championships and such, which is a real pity.
Anyway, here is the video and photos to follow ...
First lesson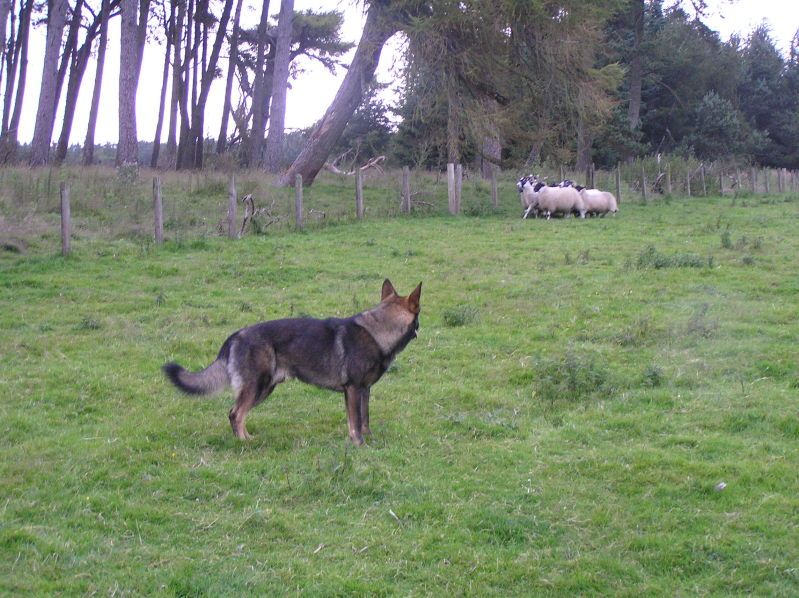 Watching a straggler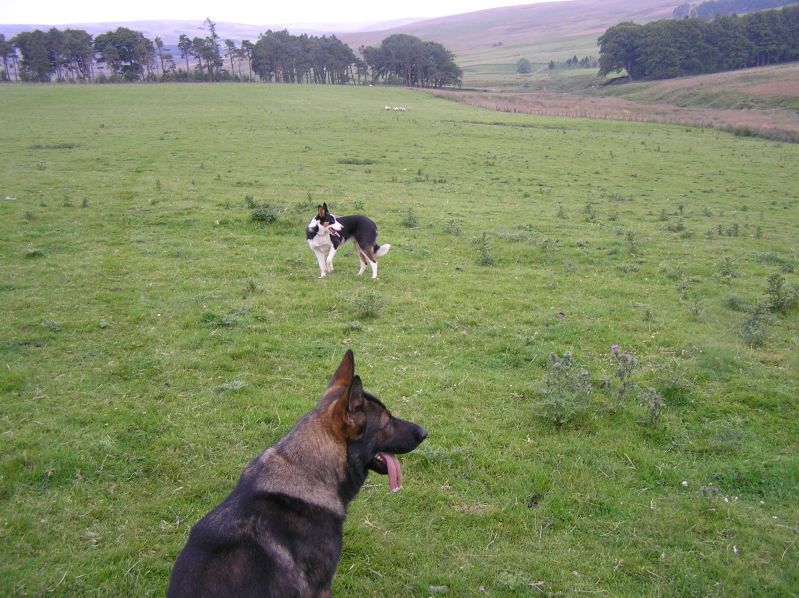 Watching the sheep move away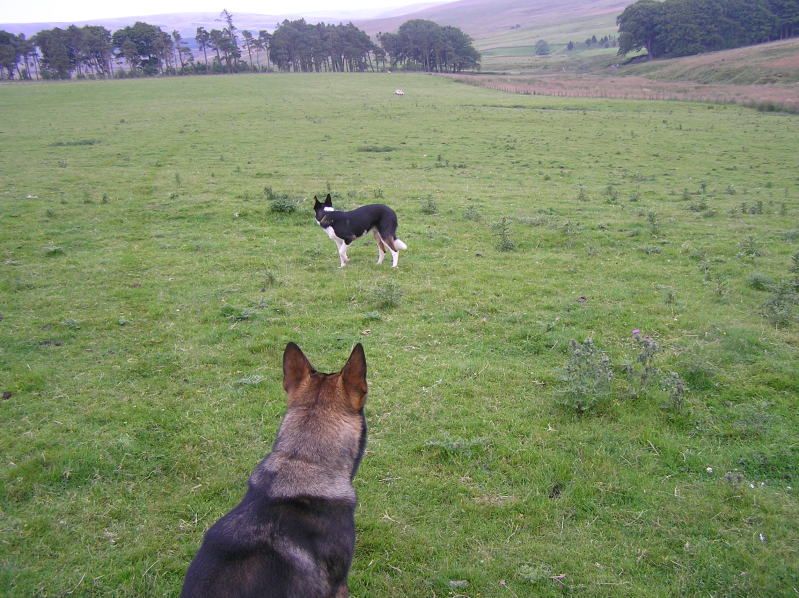 Second lesson
Some pen work.
Getting used to one another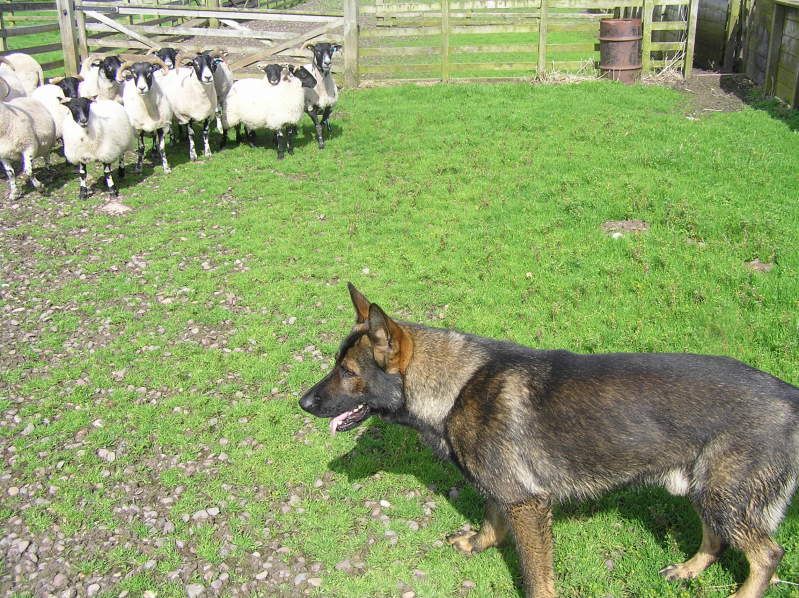 Moving the sheep from one pen to another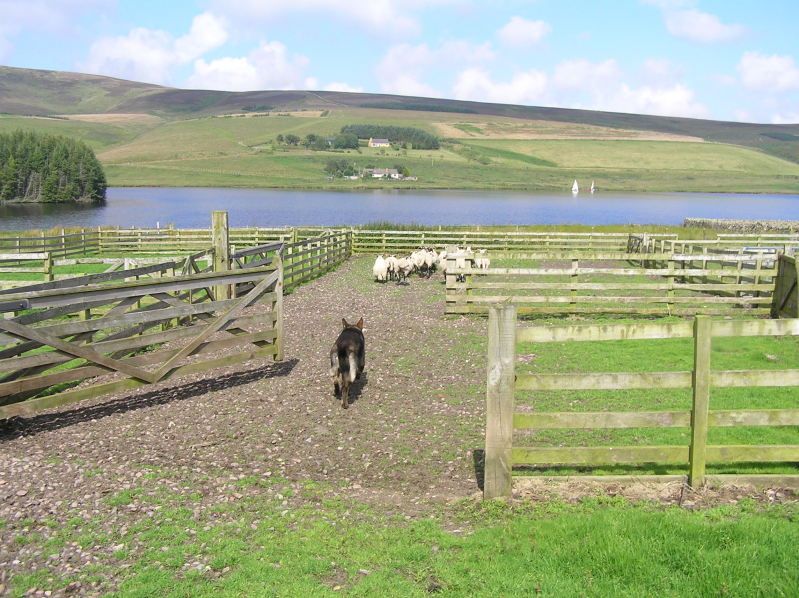 Holding them in one place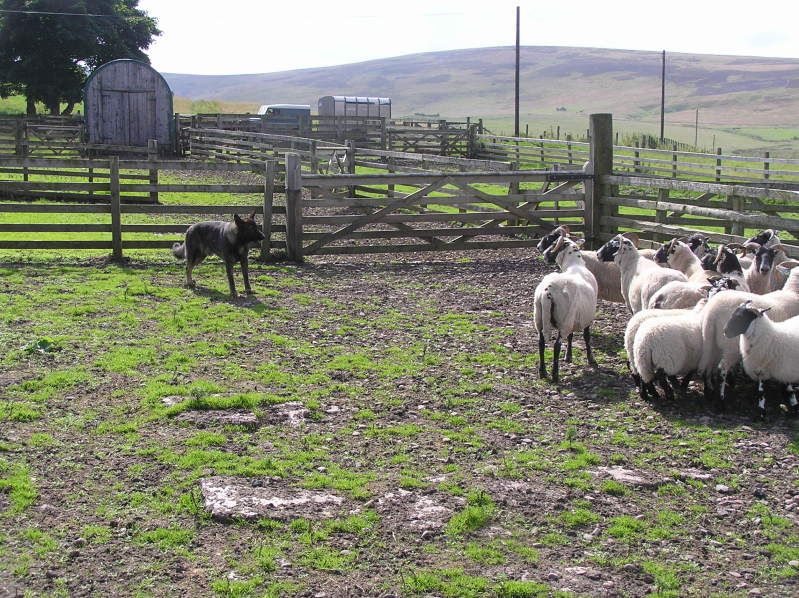 Getting a little bit overexcited and rushing his sheep. He is now learning to take his time.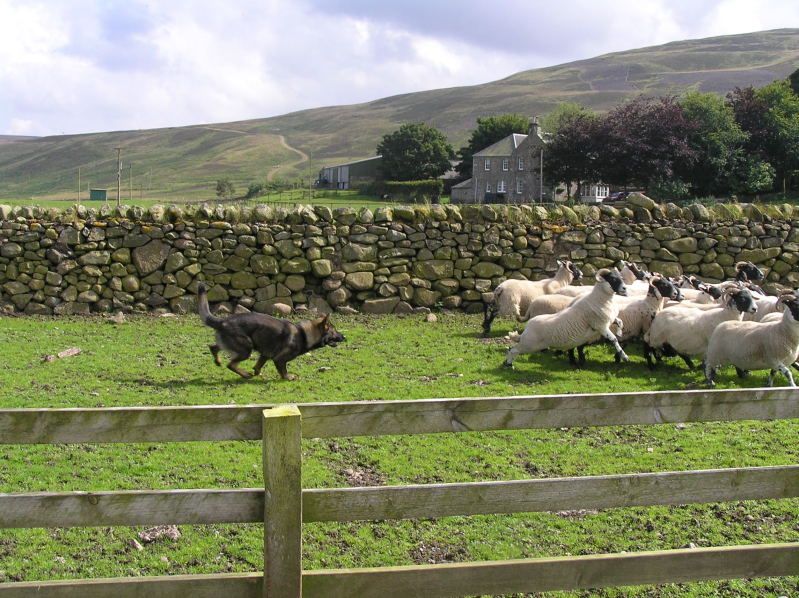 Third lesson
Learning to wait until given a command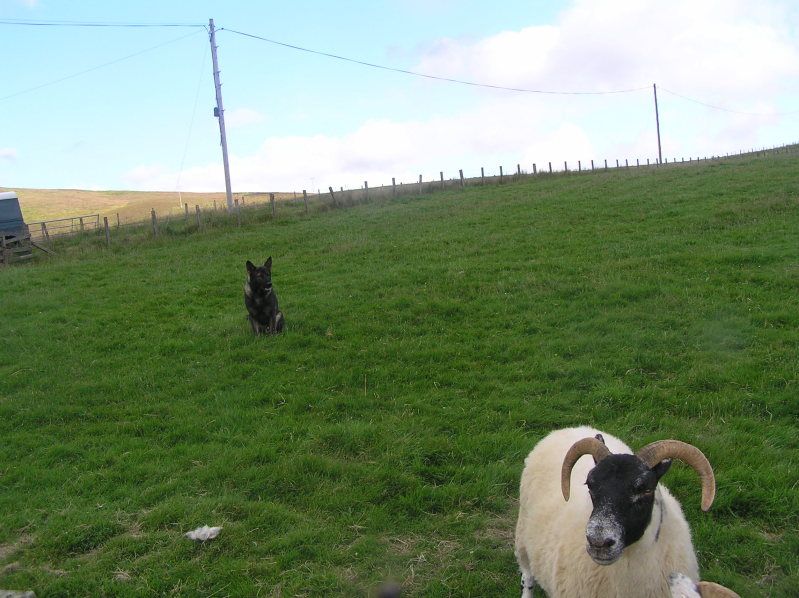 Fly, one of our collies, showing Zak how it is done collie-style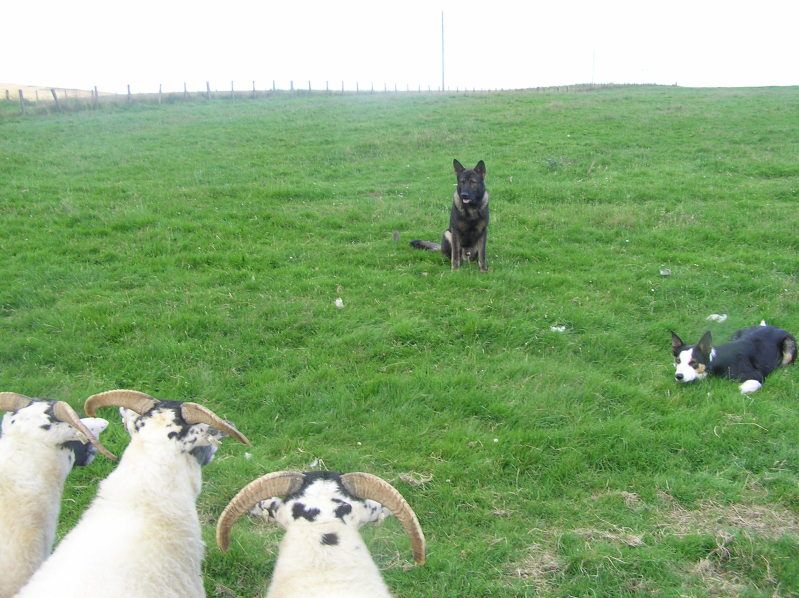 When asked to stop, Zak sits rather than the usual collie lie down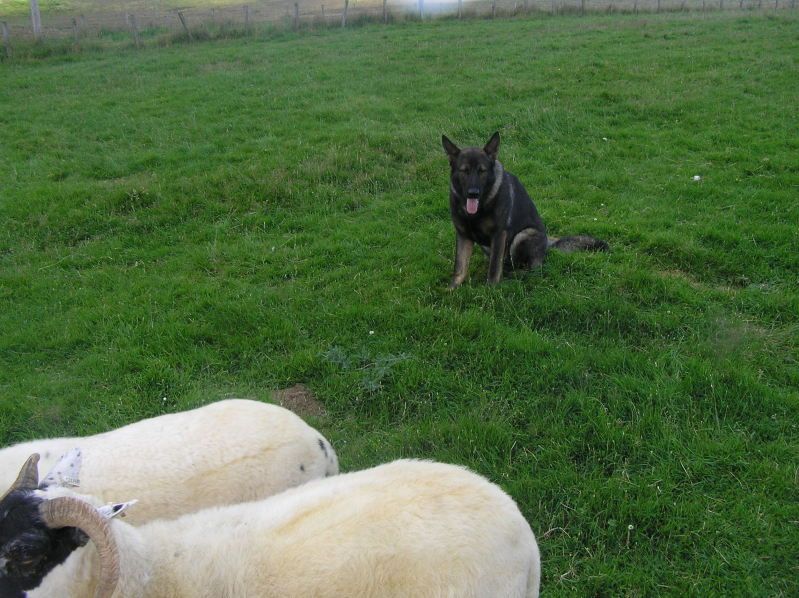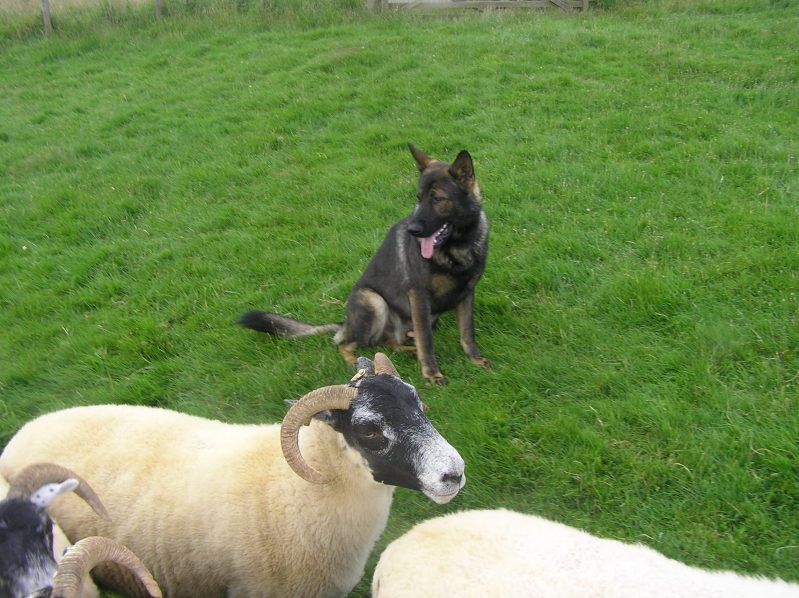 Fourth lesson
Facing up to his sheep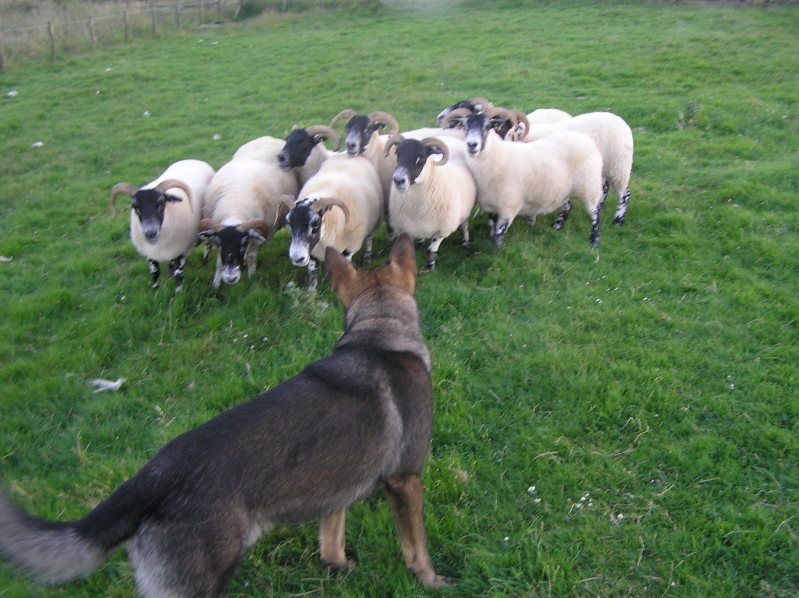 Driving them away on his own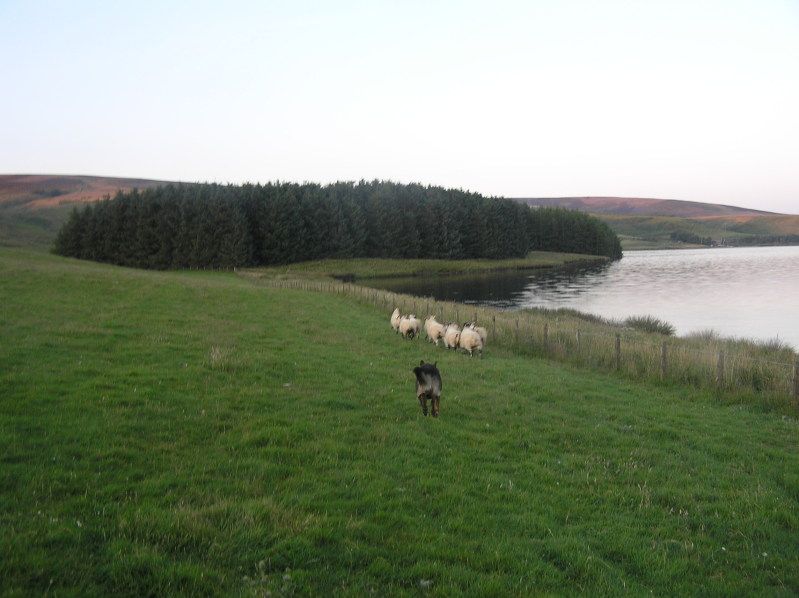 Stop there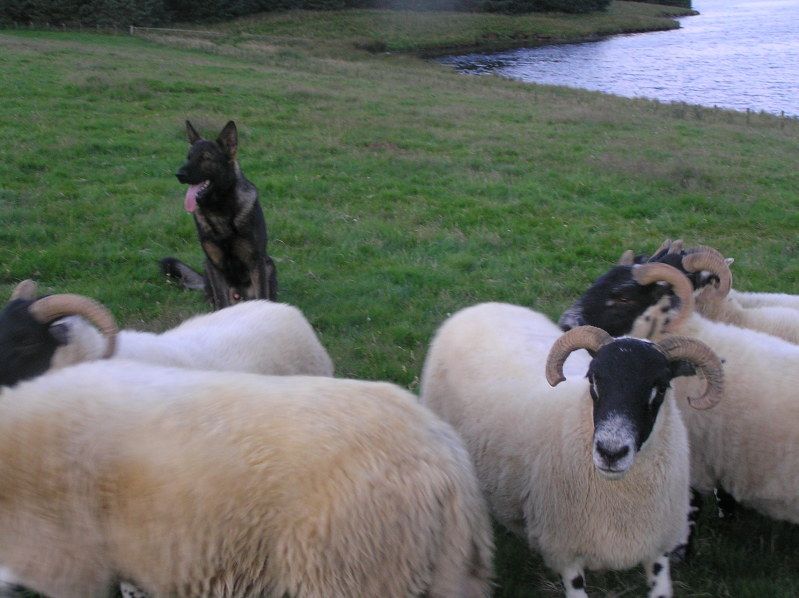 Starting to learn how to flank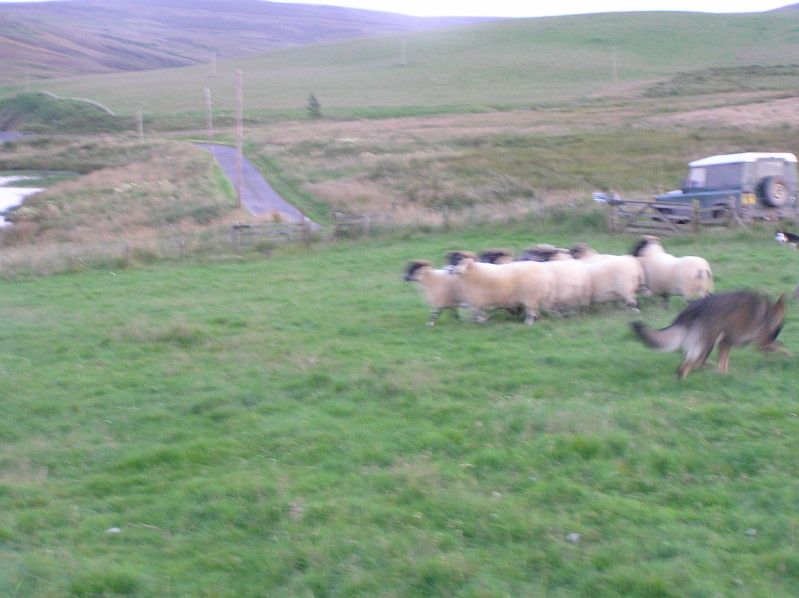 Very cool! Thanks for sharing
---
Shanna

My Pack:

Jasmine - Female Miniature Poodle - born Aug 15, 2010
Loker Delgado Von Stalworth - Male GSD - born Jan 26, 2012
Koda & Zazu - 7 year old male cats
Alex - Male Cocker Spaniel (rescue) - RIP Cuddlebug 2007-2010
To view links or images in signatures your post count must be 10 or greater. You currently have 0 posts.

Member
Join Date: Dec 2009
Location: Up a mountain in central Italy
Posts: 139
Great pics Kirsty! I love Zak..
(And I wish my 2 were as controlled around sheep!!
)
Crowned Member
Join Date: Feb 2011
Location: ontario -
Posts: 12,626
absolutely love the pictures. Seems like he has good self control . Can you comment on other aspects of the dog , such as biddability / directability, general character , and of course.... pedigree please.
Latest photos of Zak and his amazing self control around the sheep
Showing almost border collie style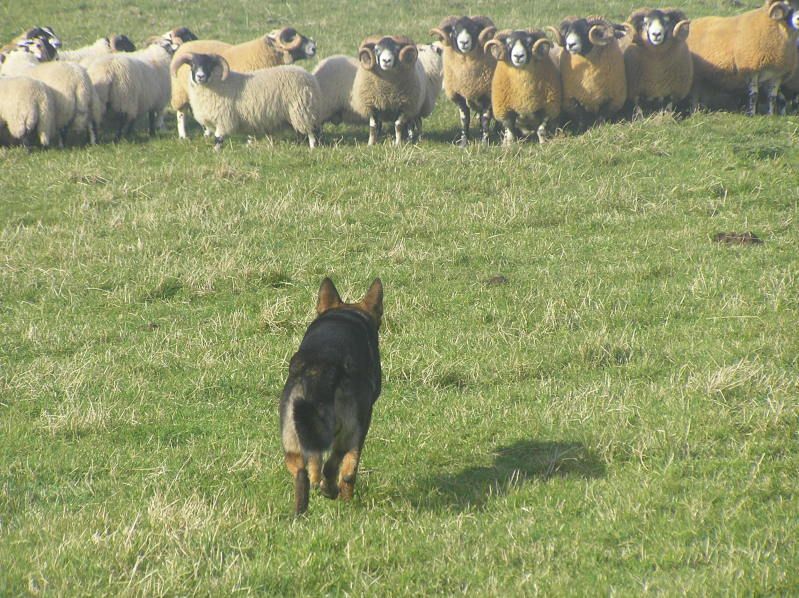 Keeping a close eye on the flock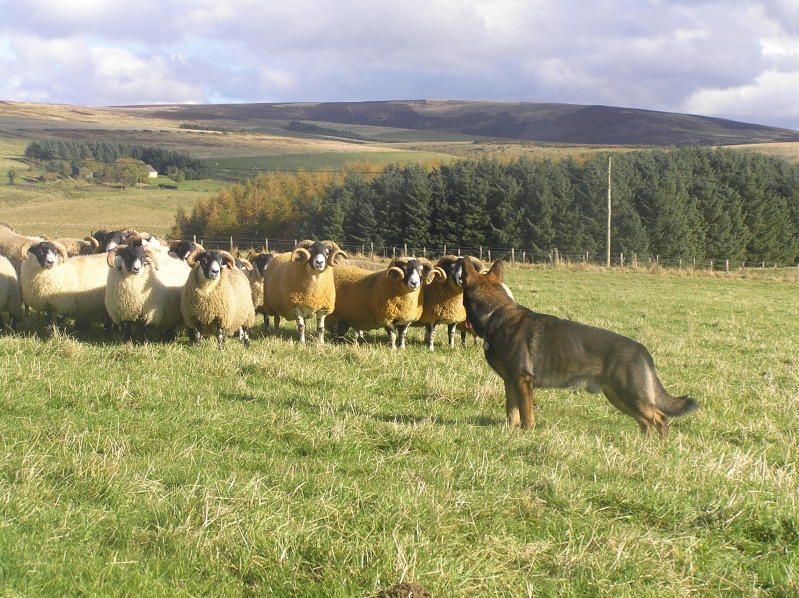 Keeping his line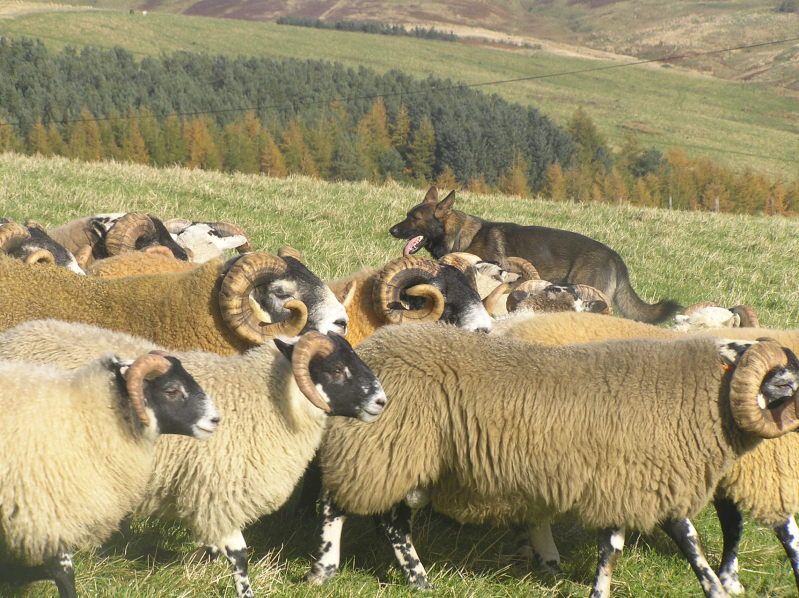 Distance control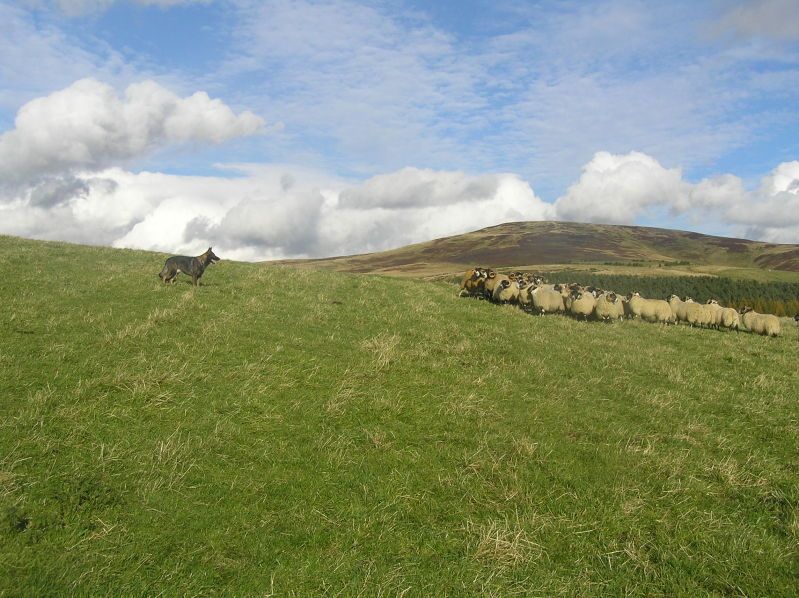 Showing incredible self control and bravery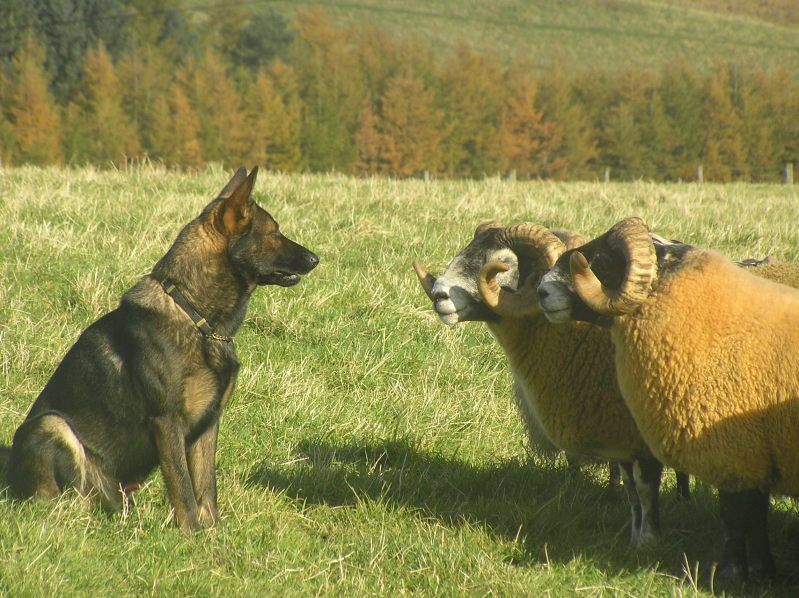 Relaxed around one another