tail injury :(
---
On Sunday my girl who is just over 2 years old got her tail shut in a car door. I think it got the tail past the bottom half, almost 2/3 of the way down. She started shreaking and wailing about. I ran to her and got the door open but it was about 20 seconds past. I didnt notice any bumps on it, nor blood, but she wont let me really look at it either. 24 hrs later she is still carrying the tail weird. I just read another recent thread about an injury and surgery / amputation, and i'm even more heartbroken.

Should i definitely be taking her to the vet for an xray??
---
Madelin - 12/8/11 <3
Knighted Member
Join Date: Nov 2011
Location: South Dakota
Posts: 2,392
YES Obviously she's in pain.
Tail injury
---
Get to the vet immediately- you dont want infection to set in-
Thank you guys. I rushed her to the vet last night right after posting this. They shaved her tail where the injury happened, which was the bottom 6" The vet said there were light abrasions all around, and possibly some light fracturing, as she could almost hear / feel light crunching when bending the tail. Didnt recommend the xray as either way, they would just be letting it heal, while on antibiotics and pain meds.
Poor baby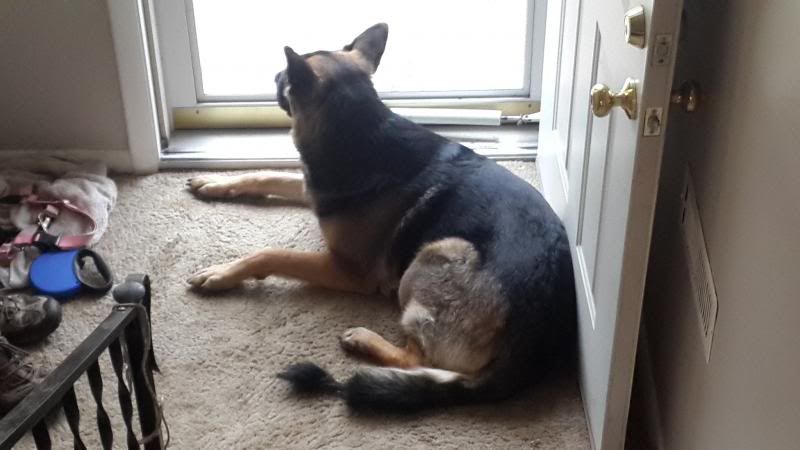 ---
Madelin - 12/8/11 <3
Elite Member
Join Date: Jan 2011
Posts: 1,805
Watch it carefully. Very possible for the end to lose blood supply and slough off.