New Member
Join Date: Nov 2013
Posts: 5
A scratch or Skin irritation?
---
Hi guys, I got a little problem that i couldnt figure out. So i was out for the weekend and when I return I notice there was mark on Athena head. I couldnt figure if it was from her hitting something or a skin irritation. I took some pictures. let me know what you guys think on what to do to get rid of it. Would hate to see it get worst. Thanks in advance guys!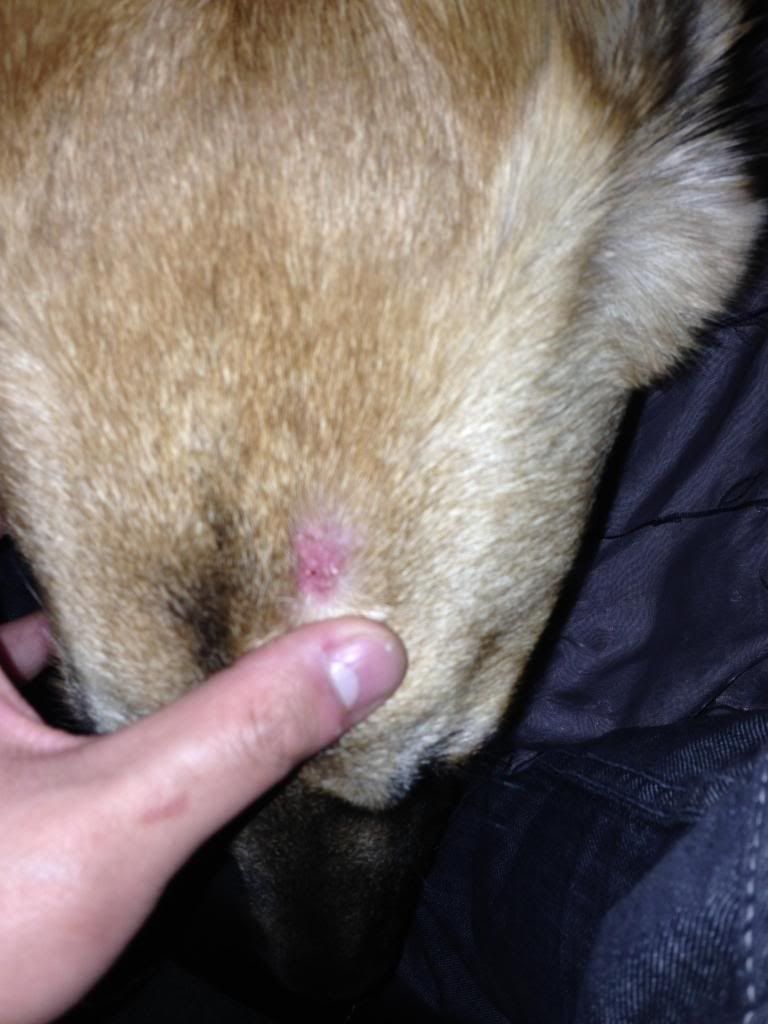 Looks to me like she could have scratched it and that the sore was caused by her nails. I would put some Vetericyn on it. Also trim her nails if needed.
---
Sting Chance von Gaard AKC GSD 2/8/2006