New Member
Join Date: Jul 2013
Posts: 18
August is home!
---
After what seemed like a long wait, we brought our new puppy home yesterday, August. She's been fantastic so far.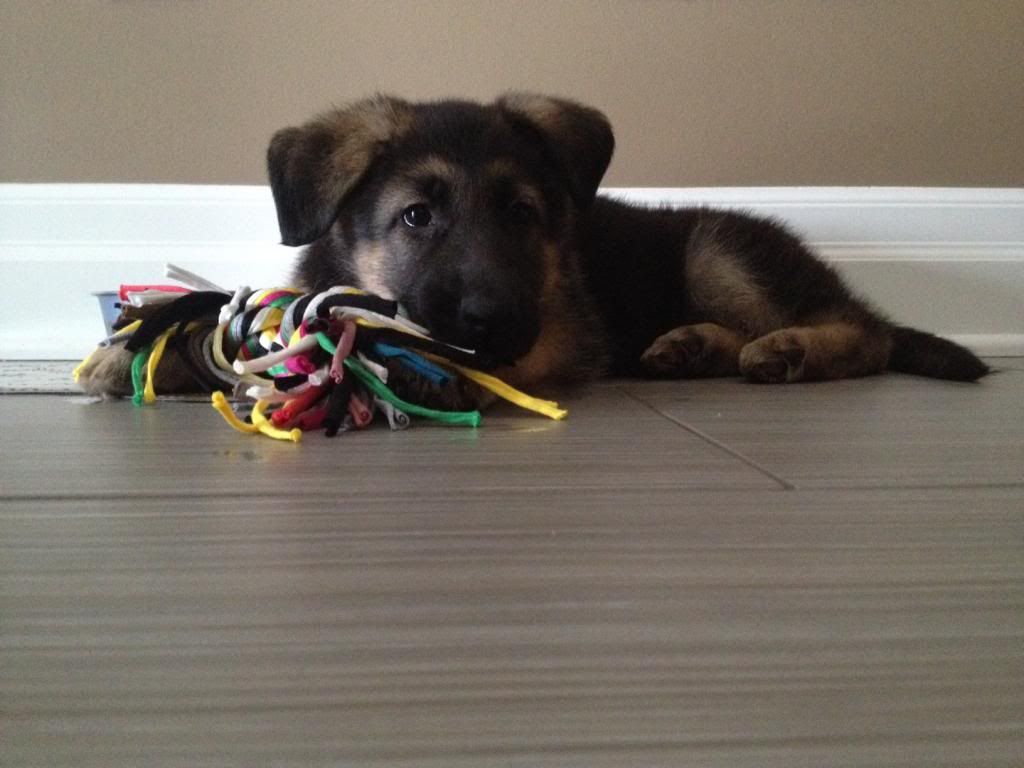 ADORABLE baby! Where did you get her from?
---
SG S-Hunter vom Geistwasser CA CGN TT ATD (Airport Wildlife Control K9)
Zenna vom Geistwasser NTD


To view links or images in signatures your post count must be 10 or greater. You currently have 0 posts.

Member
Join Date: Mar 2014
Location: Florida
Posts: 68
How cute, she has sweet eyes
---
-Jenn

Venus of Crooked Creek 1/26/13
Otto von Hena-C 05/23/08
Morgan Donnermond 08/04/01 to 9/28/12 Long Live the Queen!

I have duct tape and I am not afraid to use it.
New Member
Join Date: Jul 2013
Posts: 18
Thanks all
She's my first German Shepherd. My husband has had two before.
She's from Timberline German Shepherds in Ontario.
Sent from
Petguide.com Free App
congrats!! Cute pup, more pics please.
---

To view links or images in signatures your post count must be 10 or greater. You currently have 0 posts.
11/07/2013-
She's adorable! I can feel that soft puppy fuzz. Enjoy every day- they grow up way too fast